One of the most popular trends in fashion right now is denim. Everyone has that one staple piece of denim in their closet that they love to incorporate into their outfit. In the past, everyone's staple piece was a pair of Levi's jeans. Now, those trends are changing, a pair of jeans is no longer the only option. Closets are filling up with overalls, skirts, and of course, denim jackets.
1—Denim jacket. I don't know about you, but my denim jacket is probably my favorite piece of denim in my closet. I love pairing my jacket particularly with dresses for the summer, but you can also throw it on with jeans, shorts, or anything you feel comfortable in! They are perfect for keeping you warm on a cool summer night in a stylish way. To make this outfit a little dressier, I styled my outfit with a pair of gladiator sandals.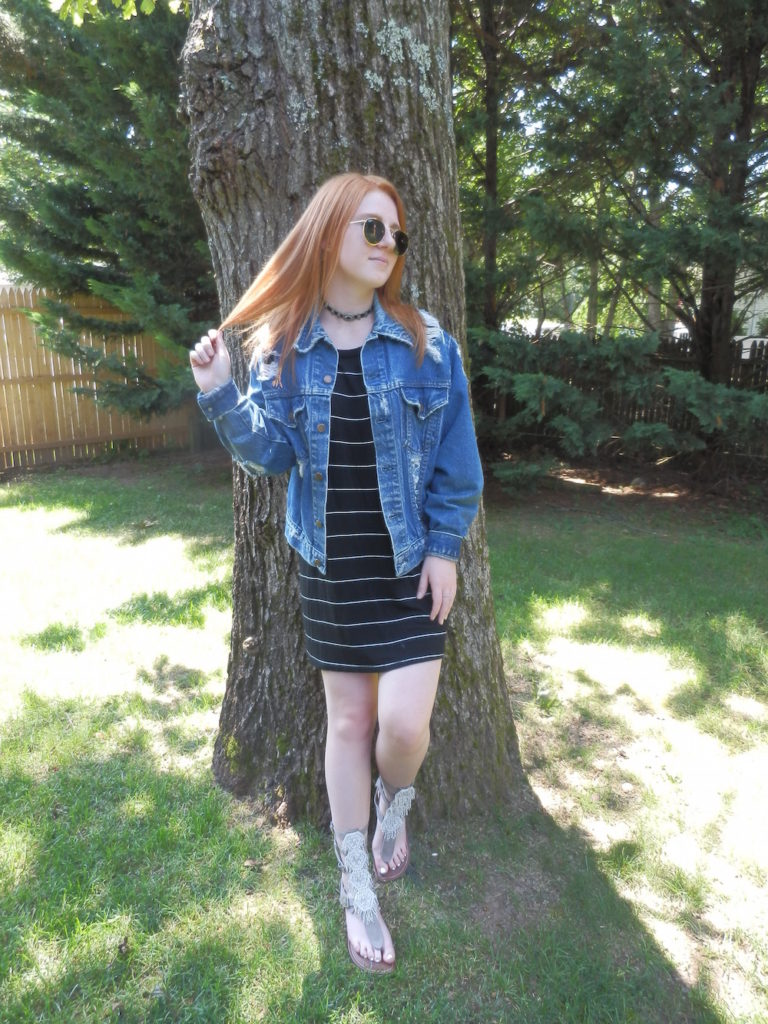 2—Overalls. These have been making a comeback in the latest fashion trends. They are most known for their comfort and easy style. Here, I chose to wear a graphic T-shirt under my overalls to keep it simple and casual. I also wore a pair of Adidas Superstars to keep the look casual. Overalls are the perfect outfit to just throw on that you can dress up or down on a hot summer day.
3—Denim skirt. This is the perfect item to throw on during the heatwave we have been having! You can pair your skirt with a cute top and sandals or make your look more casual with a graphic T-shirt and sneakers. This month, I decided to make my look nicer with a plain black bodysuit and sandals.
Whether you want to dress your denim up with sandals or heels or down with sneakers, it's the perfect versatile look to add to your outfit!
How would you style your denim? Show us on social media, and don't forget to tag @CFashionista!