As the heat continues to rise, summer is in full swing, and with summer comes all of the new trends. One trend that I have seen all over the place this summer is off-the-shoulder tops. These tops are perfect for those hot days when you want to be outside but don't want to overheat or get terrible tan lines. Here are some of my tips for styling the perfect outfit featuring an off-the-shoulder top.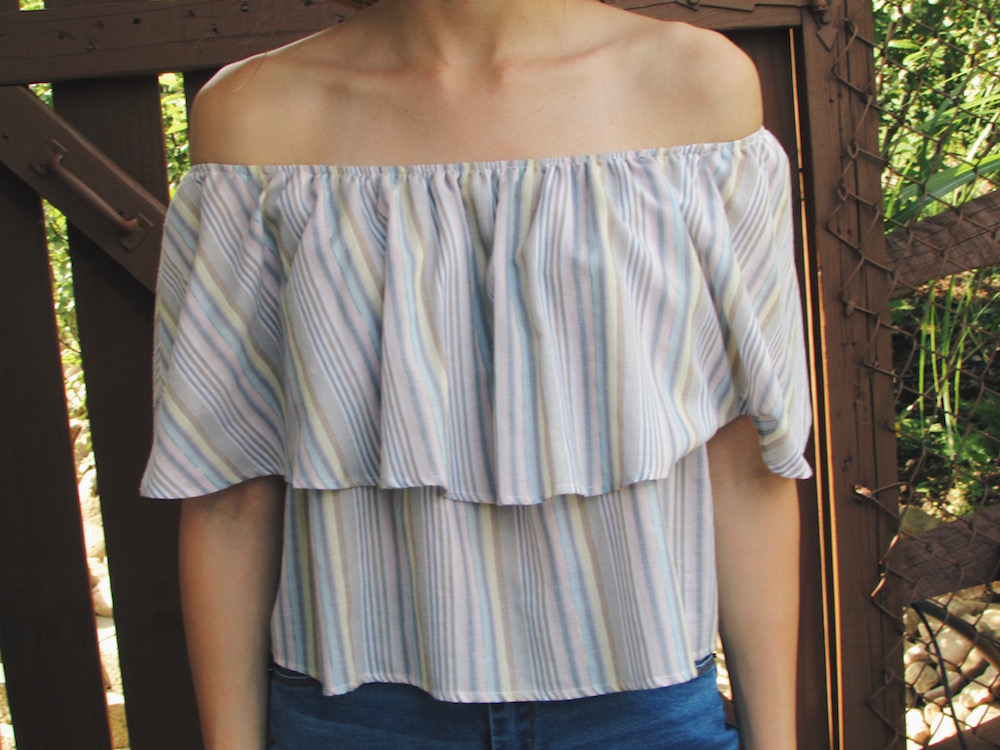 1—Find the perfect off-the-shoulder top for your style. This could be one with all one color, in a neutral tone, with a bold print, or whatever else your heart desires! The possibilities are truly endless. Just find one that you think best represents you and your aesthetic.
2—Pair it with the perfect bottom. The right bottom could be a pair of denim cut-offs, a maxi skirt, a denim skirt, a pair of jeans, and the list goes on. Pick the bottom depending on the occasion of what you are doing that day, and make sure it goes well with the silhouette of the top. A tight top with a maxi skirt for a day at an amusement park probably isn't the best idea. Whatever you choose, pick the bottom that will complement your top best.
3—Accessorize, Accessorize. Whether that means adding some jewelry, a pair of heels, or a cute bag, be sure to add some accessories to finish the look. Pick the accessories you feel will best complete the outfit. The possibilities here are overwhelming, but you'll know as soon as you have the first two steps done what you'll need to finish off the look and fit the vibe.
Creating that perfect off-the-shoulder look doesn't have to be hard. Simply following these steps can help you achieve the trendy look you desire for summer.
What would your perfect off-the-shoulder outfit look like? Show us by tagging us in your post at @CFashionista on social media.