Let's be real, when Marilyn Monroe said, "Give a girl the right shoes and she can conquer the world," she was definitely referring to Birkenstocks, right?
In all seriousness, Birkenstocks are a lifesaver, especially for the summertime. Prior to summer starting, I knew I needed to find a good pair of sandals, and I could hear Birkenstocks calling my name, so I caved. It was one of the best purchases I've ever made. If you're not wearing the right shoes, your summer can be pretty dreadful whether you're doing touristy things on vacation or just relaxing in the sun. They have saved my feet from painful blisters and have made my feet very happy. Below are three summer looks that I put together styling Birkenstocks.
With this first look, I kept it simple by adding a plain white T-shirt and boyfriend jeans with the sandals. These shoes are easy to slip on and off, so, even if you're running late, all you have to do is grab your purse and you'll be on your way to brunch in no time.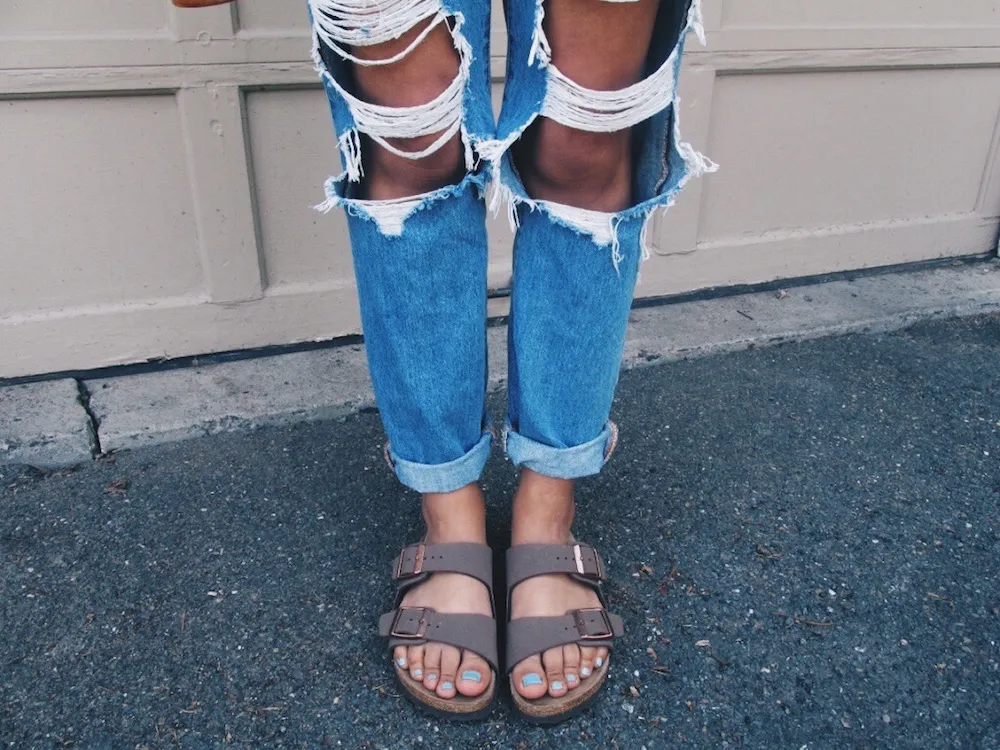 While running errands and answering emails may be stressful, your feet shouldn't have to suffer. In the second look, I paired an off-the-shoulder top and lace shorts with some gold jewelry. This look is easy to achieve and you're ready to handle whatever the day throws at you.
The third summer look that I put together is a white romper with lace detailing. I love rompers because they make people think you spent more time getting ready than you actually did. All you have to do is slip on a romper and Birkenstocks and you can enjoy a night out with friends.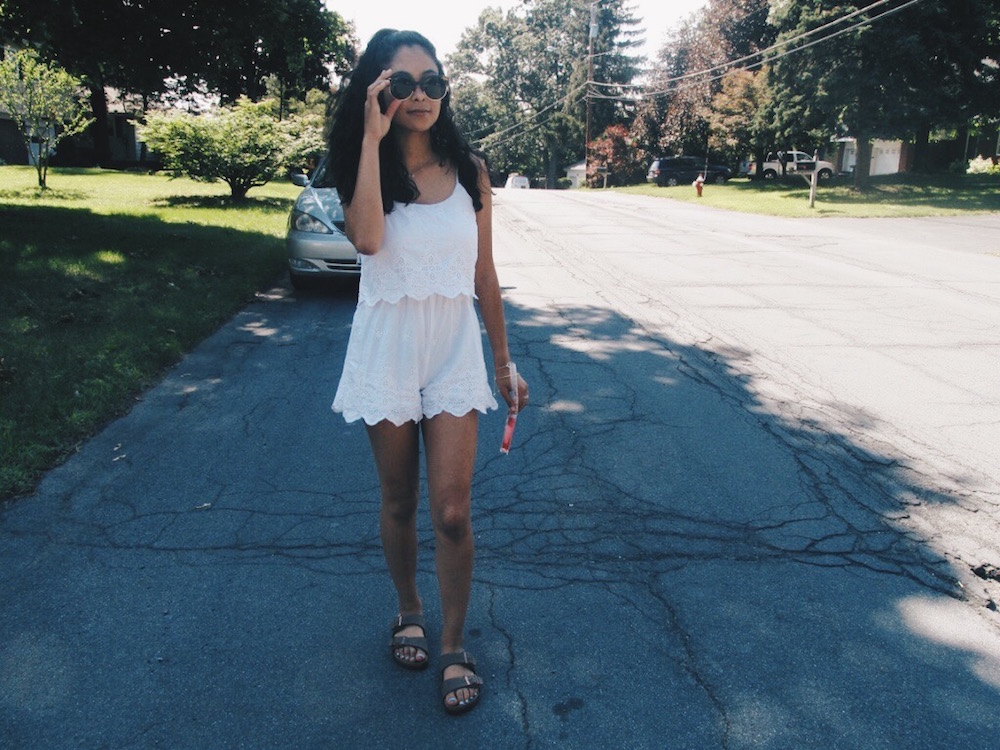 With these three outfit ideas, you're guaranteed to conquer your summer in style.
What are some of your favorite ways to style Birkenstocks? Show us on social media! Don't forget to tag @Cfashionista