We all have at least one huge T-shirt in our closet that we keep around but don't really know how to style. It's usually worn as a sleep shirt or just as a baggy shirt with leggings. So, let me show you three simple ways to style an oversize T-shirt into a dress that you can wear for almost any occasion!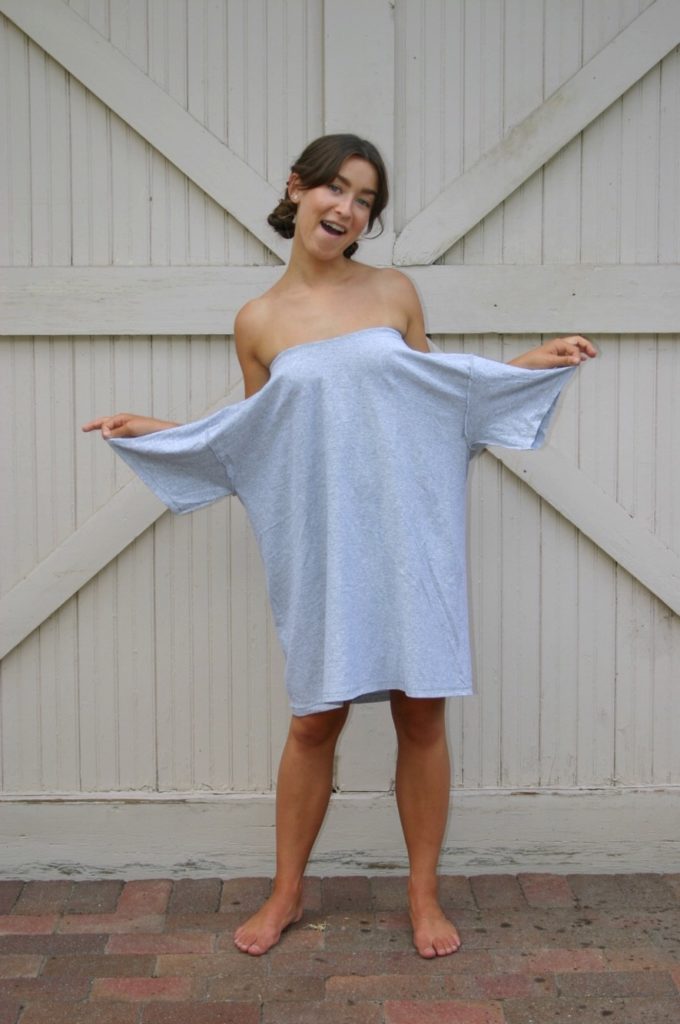 First, get an oversize T-shirt that's large enough to wear as a dress. If the T-shirt has a design, you can wear it with the design on the front, or wear the shirt inside out. Next, bring the head hole of the shirt up to your chest. From here, you can create three different styles just by tying or tucking the sleeves. The best part about this comfortable dress is that you can dress it up or down with the addition of jackets, belts, and hats, so get creative!
1—The simple, strapless dress. This is the simplest, easiest look, and you can make it in less than 10 seconds. Pull the sleeves behind, and then just tie them together—that's it!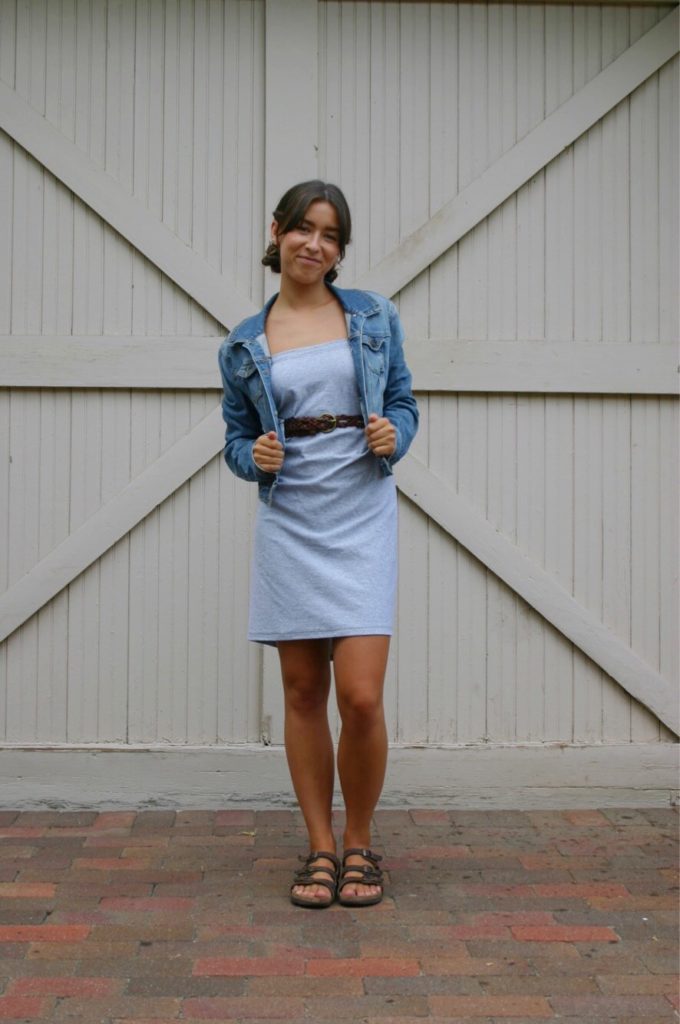 Pair this look with a belt and denim jacket for a casual and comfy look you can wear any day. This is such a simple dress that it can be dressed up or dressed down depending on the jacket, shoes, and accessories you decide to wear with it.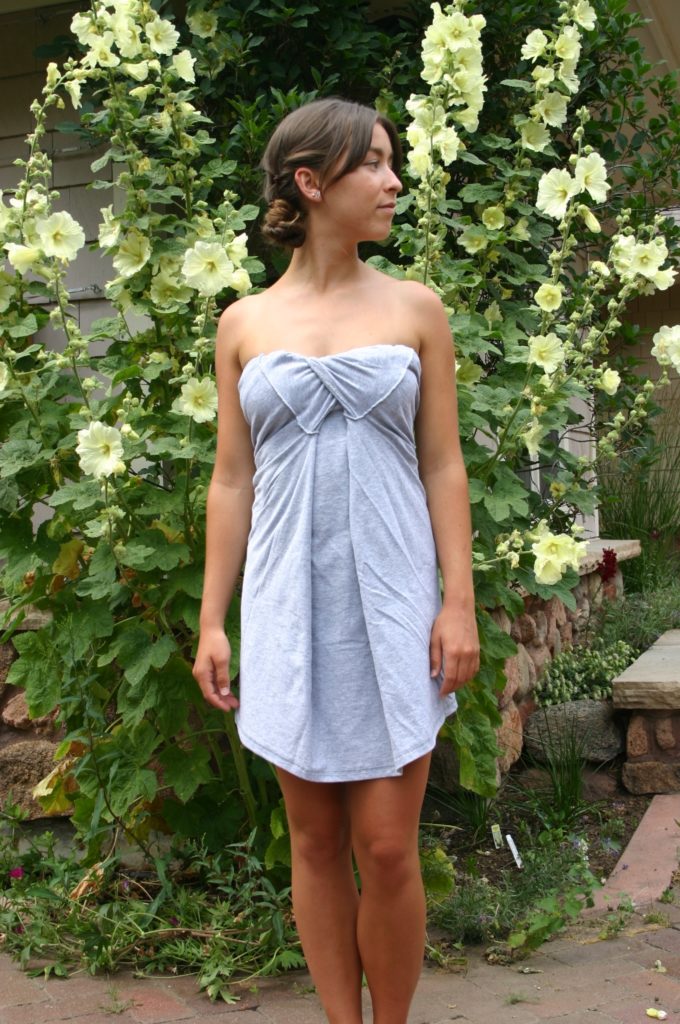 2—The front-tuck dress. First, take one sleeve at a time and fold it across your chest and up, just enough so you can tuck the full end of the sleeve into the head hole. This dress should create a "W" shape across your chest because of the seams of the T-shirt.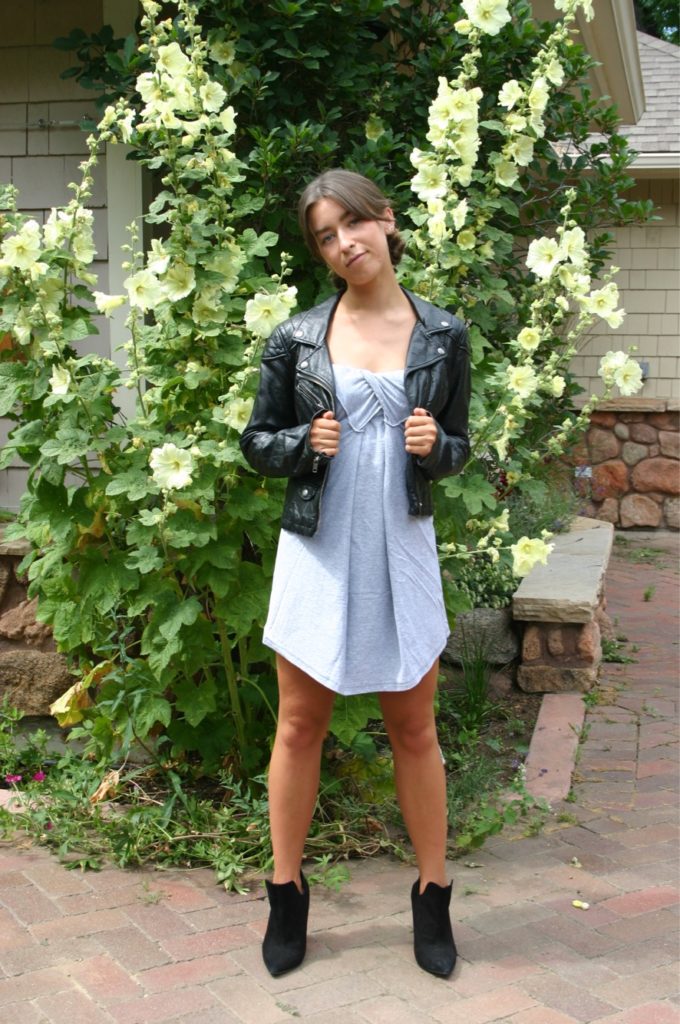 Wear some booties and a leather jacket to give this look an edgy vibe. You can also dress it up a bit with a kimono or cardigan and a necklace. You can rock this look even at, dare I say it, semi-casual events, depending on the accessories you wear. Play around with different colors and styles!
3—The pocket dress. You know the amazing moment when you realize that there are pockets on your dress? Well, you can recreate that moment by first gluing, taping, or sewing your sleeves so that there isn't an arm hole. Then, push the sleeve inside-out through your shirt to create a pocket! This dress is a bit baggier than the others I've created, making it more breezy and perfect for a hot day.
A belt is perfect for cinching in the waist since this dress is not tied or tucked in anywhere. Wear it with a light jacket and a sun hat, and you're ready for a fun day in the sun!
Can you come up with other ways to style a T-shirt dress? Let me know in the comments below! Make sure to share your look on social media and tag @CFashionista!