When it comes to the month of June and for those living near the coast, the weather often can be nothing super-summery at all. Take California for example, locals take pride in their "golden state" year round, but for the main month of June and some months following there is a slight exception in sunshine. Picture brisk mornings with a light mist, and afternoons that can get warm, but the wind never seems to withdraw. In other words, figuring out what to wear to be comfortable in the climate can get a rather tricky.
With rain or shine, love or hate, for June gloom and the windy times to trail, I have you covered in the outfit department. Keep reading on to find out my four favorite fashion tips that are simple, and stylish to incorporate into your everyday ensembles so that you too, can be one step ahead of the June gloom.
1—Give them the cold shoulder. Cold shoulder and off-the-shoulder tops are a perfect way to dabble in the spring and summer style feels, but still stay slightly warm. For those days where the weather can't decide if it is hot or cold, these types of shirts are a great go-to. Not to mention, the shoulder exposure on both the cold cut and the off-the-shoulder tops are so sassy.

2—The blazer for the savior. When it comes to dressing for the gloomier summer days, the ultimate lifesaver is a lightweight blazer. I put emphasis on the lightweight while shopping around, because these blazers are comfortable, cute, and perfect for many different occasions worn year round. Layer it up or wear it simple, either way a light blazer is key to breezy summer weather, and cute for just another day of work.

3—Get the best of both worlds. A long sleeved dress is so ideal when it comes to staying up to trend while still being able to take on some chill factor. The best part is, your arms are covered, and legs are free to be, making for a wonderful 'all in one' outfit ensemble. Whether it is three-quarter sleeve or full length, this cut of dress seems to be the perfect fit and coverage to beating the gloom in glam.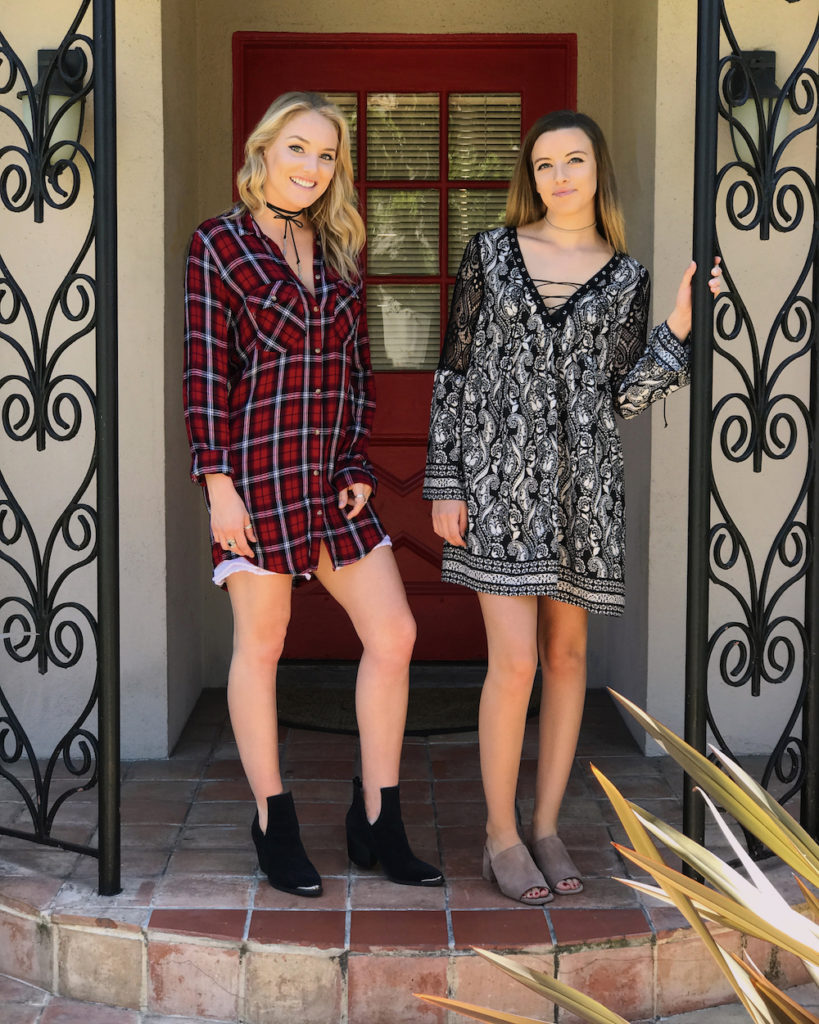 4—Walk the wind in style. With the weather forecast calls for sunny with a slight chance of wind all day, it can be a bit tricky to know what shoes will work best. My tip: be covered but still comfy. Coverage is key when picking out the right shoe to last all day as the weather varies so often. Whether it is a flat or heeled mule, lace-up sandal, or a cut out bootie these shoes all make for the perfect mix of summer and spring.

What's your favorite look to beating the gloomy summer months in style? Show us your favorite outfit ensemble and tag @Cfashionista!