When the first major heat wave of the year hits, getting dressed in the morning can feel like a drag. All I want to do is kick my feet up on the couch and enjoy the air conditioning with a lemonade in my hand. Sometimes, putting together a fashionable look can be the last thing I feel like doing. This Fashionista gave her top four tips on how she developed her go to summer look for the hot weather.
1—Find a staple dress and wear it whenever you can! Having a piece that can be dressed up or down is key in a summer wardrobe. This Fashionista came across this gorgeous dress from For Love and Lemons and finds herself styling it many different ways. She loves the way it makes her feel confident while also staying cool.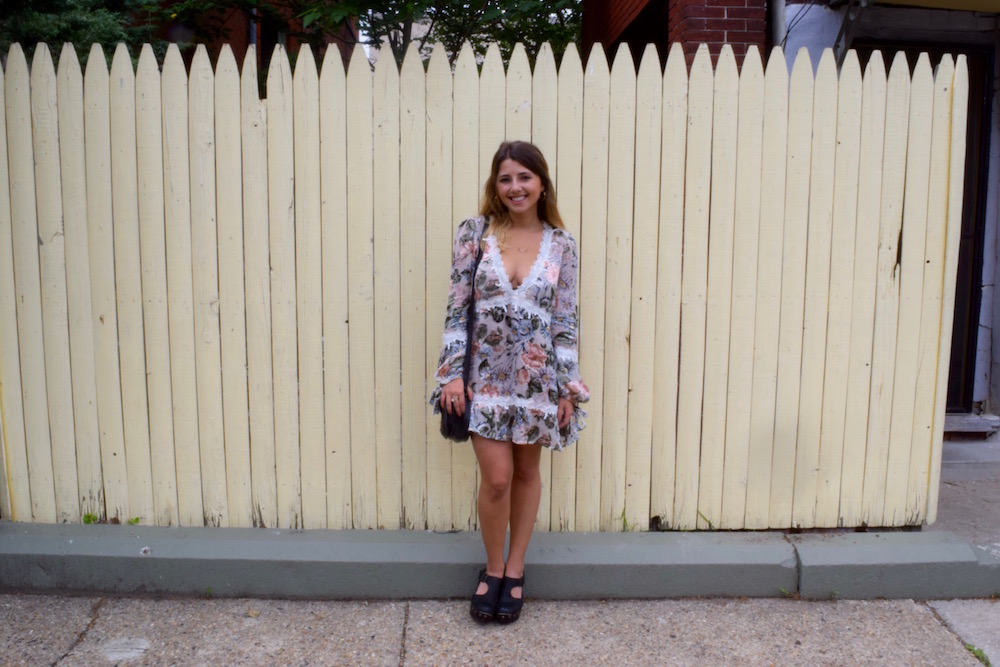 2—Add a pair of clogs for some height! When you find a pair of shoes that speak to you and it can change your entire mood for the day. This Fashionista discovered these gems at Free People and finds herself wearing them all the time. She loves the height it gives her while still being comfortable enough to walk around the city! 
3—Top the outfit off with a simple handbag! This Fashionista added a vintage coach bag she found at the Fairfax Flea Market in Fairfax, Ca. This bag is one of a kind and really adds a nice touch to the outfit. An item with a story always makes for a great conversation starter!
4—Keep the jewelry elegant yet simple. Sticking to some simple and refined gold jewelry can give your look the extra sparkle it needs! This Fashionista found some gorgeous rings at Free People that have become a staple in her everyday wardrobe.
What are your summer go-to's? Leave a comment below!