Fashion shows have always intrigued and confused me. They have intrigued me because the makeup, hair, outfits, and accessories are so intricate, beautiful, and new. Yet they have confused me because, often times, the fashion I see being displayed on the runway is far from what I would consider fashionable and trendy. The outfits are artwork, sheer masterpieces, yet are not often wearable for a night out on the town.
However, there is a reason why we hold fashion shows in high regard: they are our source of inspiration for the coming season's newest trends. The entire ensembles presented are not always designed to be worn on the city streets but they do provide insider information as to what the "it" girl is going to be rocking this fall.
After reading up on 2017 Fashion Week, I noticed some trends that everyone was wearing and I needed to try them for myself. These trends haven't hit the racks of the department stores quite yet, giving Fashionistas like ourselves a chance to stay ahead of the trends. This season's most fashionable ensembles incorporate many styles and patterns that were all the rage decades earlier. What better place to hunt down these vintage treasures than your favorite thrift store?
I narrowed my research results down to a few of the most intriguing trends that brands like Calvin Klein and Prada showcased on the runway.
1—Western Inspired
Cowboy boots, skirts made with cow hide, western button-downs, and all things leather were sported at this year's show. Look for the classic western prints and accessories to pull off a look inspired from the wild west.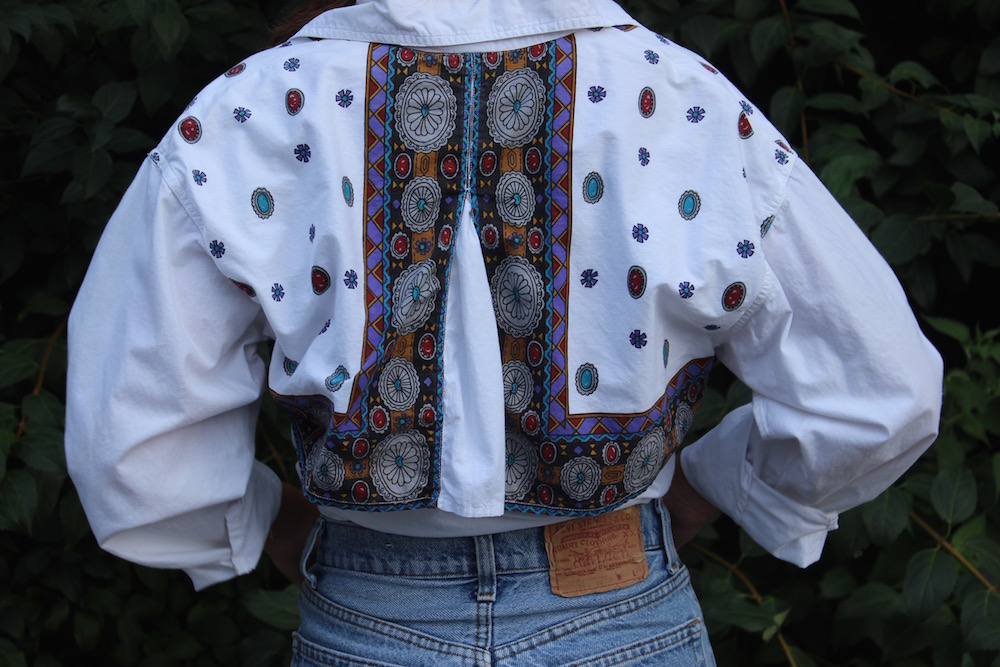 2—Retro Plaid
A unique addition to this fall's fashion is '70s plaid. Whether it was worn as a dress, skirt, or trench coat, designers took this old pattern and made it new.
3—Mid-Length
There were many mid-length skirts and dresses worn in the show. Combining the retro plaid print and the mid-length skirt makes you feel like you're back in time and look like Taylor Swift—which isn't a bad thing.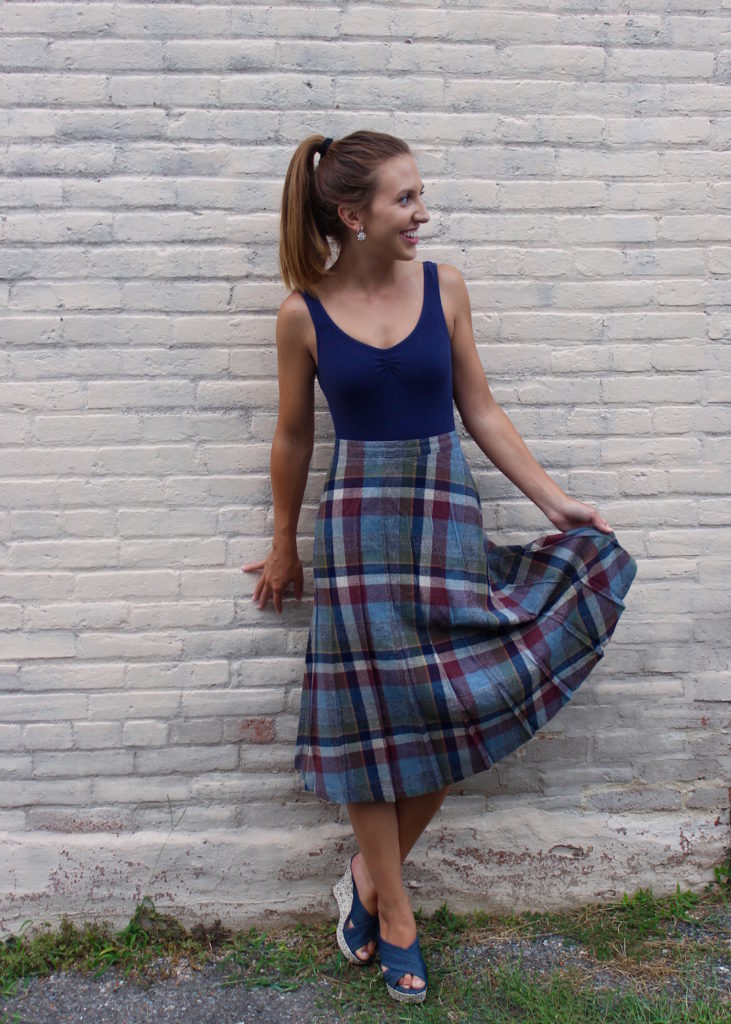 4—Shoulder Pads
Shoulder pads are back! I personally thought this fad was decades away from returning but I was wrong! I decided it wouldn't hurt to test it out and found this delicate blouse with broad shoulder pads at a thrift shop. Like the rest of the looks, this one is a bit unique and out my comfort zone but I had fun playing around with new trends!
5—Velvet
Over the past few seasons, we have seen the resurgence of velvet shirts and the occasional bikini. This season, designers took this vintage fabric a step further by introducing it into formal gowns and evening wear.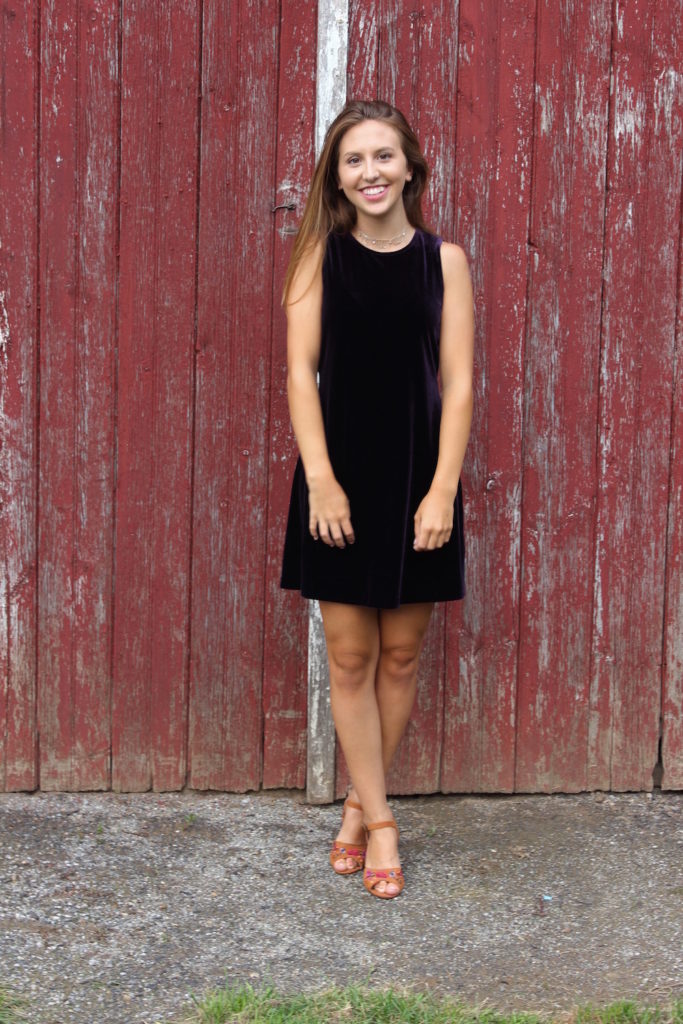 These looks were easy to find and inexpensive. I challenge you to go out of your comfort zone, wear something new, and be confident wearing the latest trends this fall!
How are you wearing this fall's vintage trends? Let us know on social media @Cfashionista!