So you bought those cool new pants with an interesting print, but have no idea how to wear them. Statement bottoms are my favorite underrated trend of the season, and in this article, I've put together five easy ways to style them!
1­—Boho Look. Be cool and carefree with this summer look. These pants are made of up-cycled silk from India and are more comfortable than pajama pants. The trick to making pants like these part of a polished look is to use the right accessories. Try some chunky heels, a long necklace, and a wide brim hat.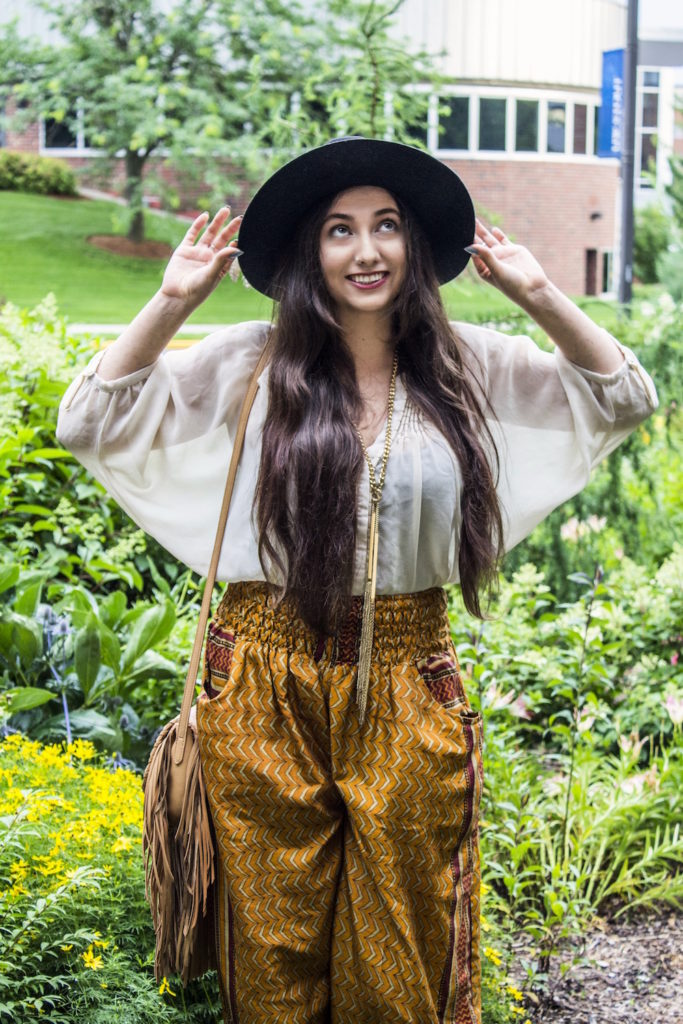 2—Work Look. Don't let your work wardrobe dull your sparkle! Instead, stand out from the rest. This look is perfect for your summer job or internship. Wearing something bold, such as these green pants, will spark conversations with co-workers and leave a memorable impression.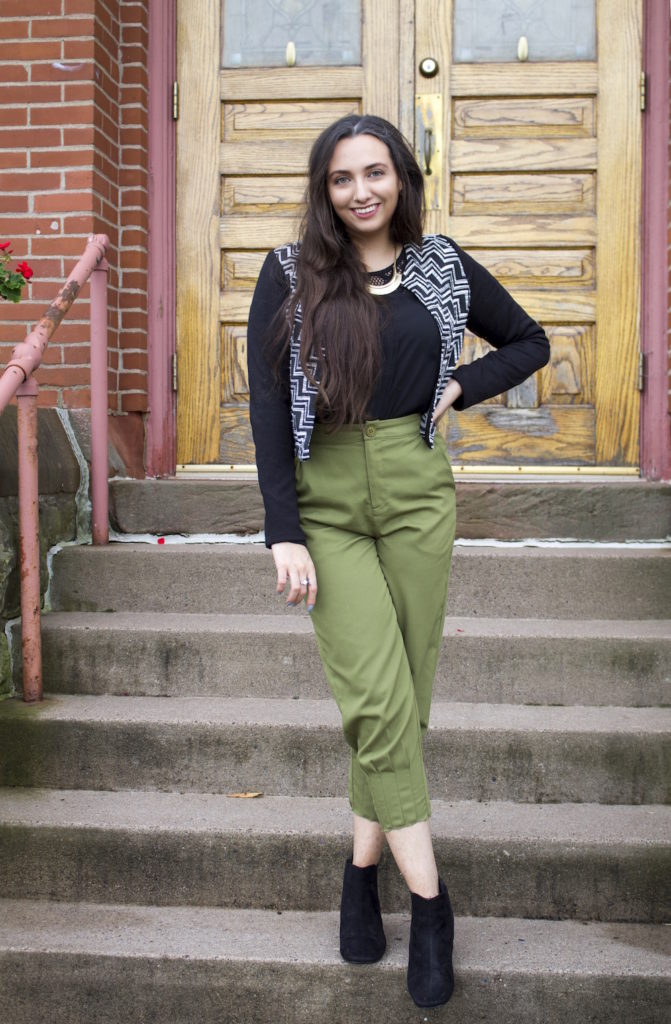 3—Prints on Prints. For an unexpected but chic look, try mixing prints. My advice is to mix two very different prints. For example, try a pair of shorts with a small print and a top with a large print. It might seem overwhelming, but adding a solid colored jacket on top will balance it out. 
4—Vintage Look. This look features a retro style culotte with a simple mock turtleneck top. Try adding some vintage accessories to your look, such as this mother of pearl necklace I found at a local antique shop. Thrifting for vintage pieces is a great way to find something unique and shrink your carbon footprint on the environment.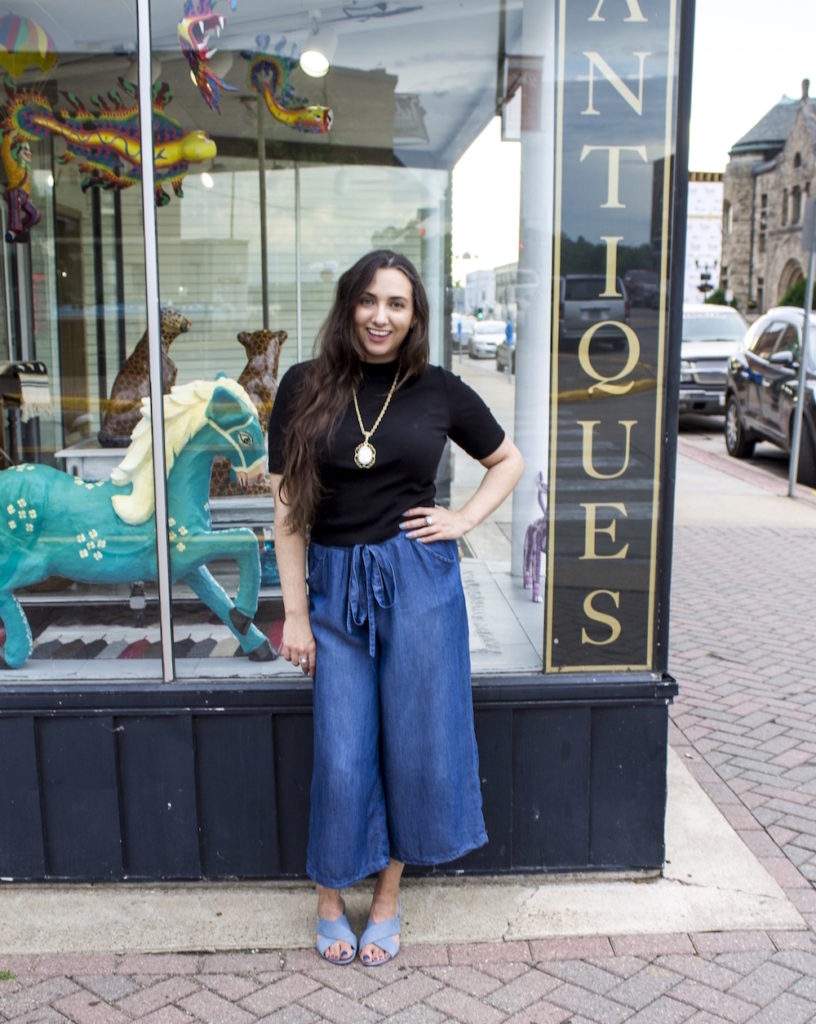 5—When in Doubt, Keep it Simple. The easiest way to rock a statement pant is to let it shine. Try a plain T-shirt, lightweight chambray shirt, or faux leather jacket. Go with your intuition and wear what makes you feel confident!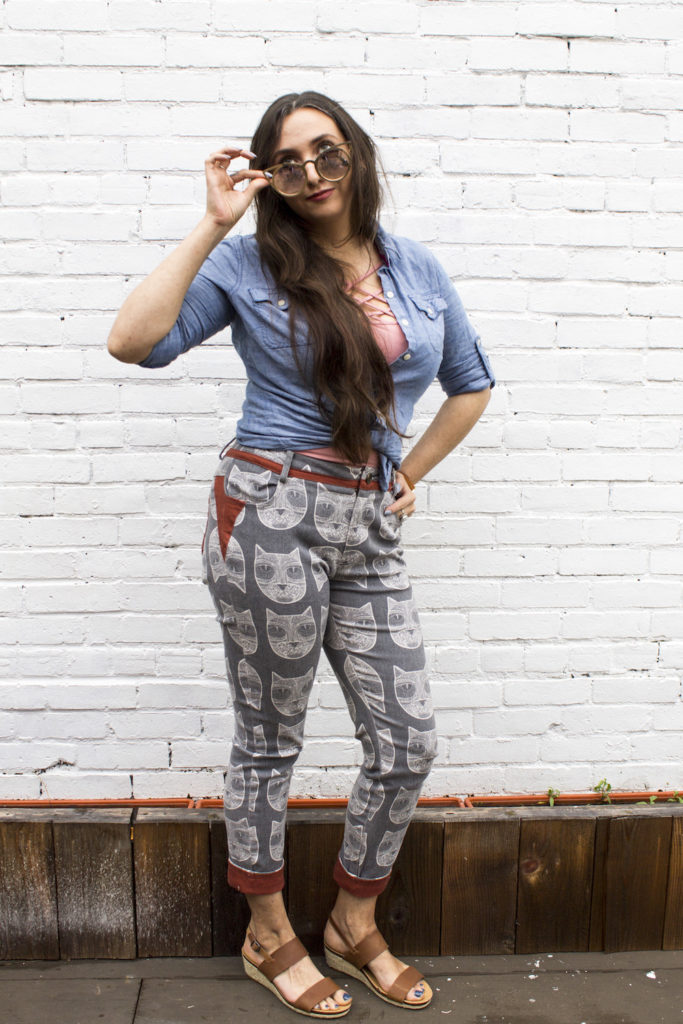 How do you wear statement pants? Show us on social media, and don't forget to tag @Cfashionista!