What fun is summer without a pop of color every now and then? Summer is the perfect excuse to pull out all of your bright clothing and to add sunglasses to every outfit. That is exactly what I did for this look, with one of the best brands for summer, Lilly Pulitzer! 
This look can be perfect for a variety of summer events. From graduation parties to evenings out to dinner, cute and casual looks like this one are great!
For this look, I am wearing a few of my favorite brands. Lilly Pulitzer is perfect for summer with the bright patterns. Since the shorts I am wearing are so busy, I paired them with a basic white tank. The shorts and tank top go perfectly with my number one go-to shoes, Tory Burch leather sandals. I love these sandals because they are simple, yet very stylish and match almost everything. Of course, I always have to add in a few of my favorite accessories, my Michael Kors watch and my favorite pair of Ray-Bans.
A good tip for wearing bright and busy clothing is to pair it with something not so busy.  Wearing bright patterned shorts with a bright patterned top could create a wild look, but pairing busy with basic is exactly what I did for this outfit, and, as always, accessorize!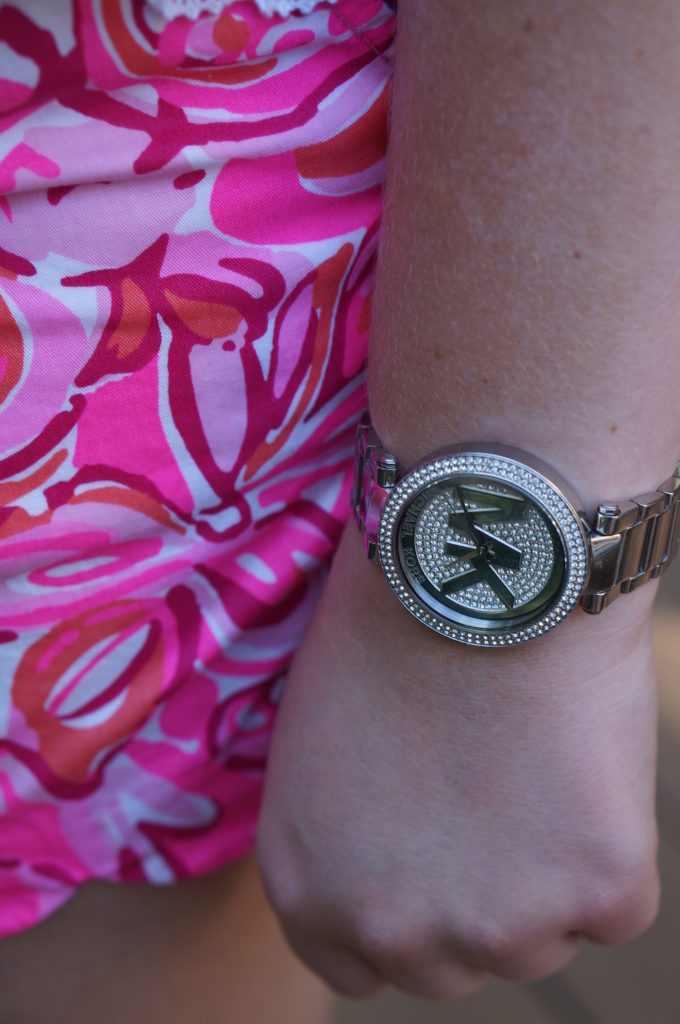 Any time of the year, it is important to have accessories to give any outfit the finishing touch it needs. I add a watch to almost every outfit I wear, because it is simple but adds a pretty and classy look to any outfit. Sunglasses are one of my favorite accessories, whether they are on your face, on top of your head holding your hair back, or clipped to your shirt, they add the perfect summer feel to an outfit.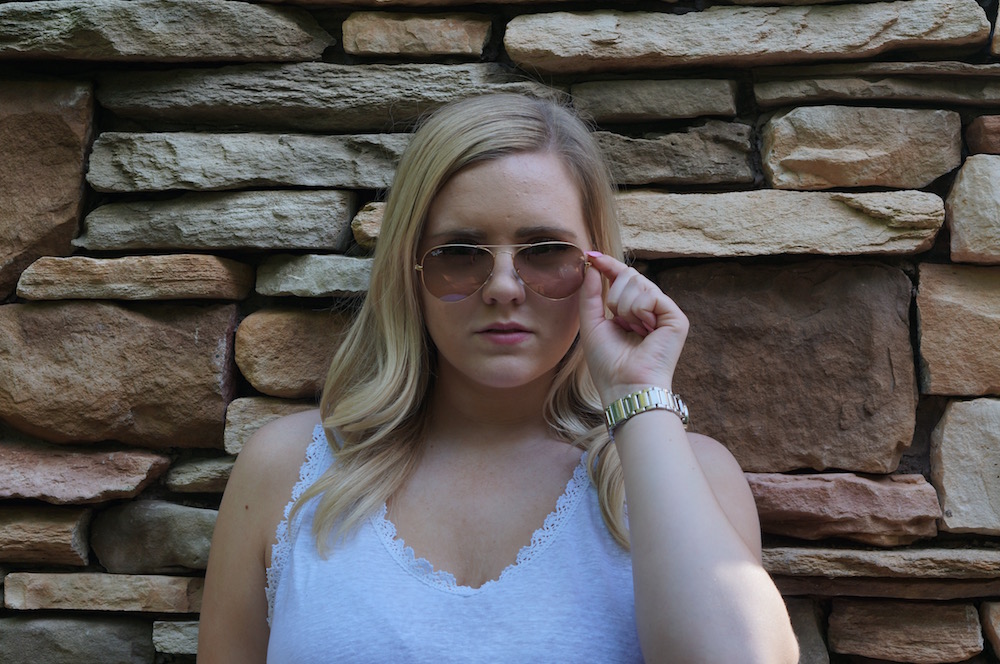 How will you add a pop to your summer wardrobe? Let me know in the comments below!