If there is one thing fashion has taught me it's that borrowing from the boys is vital for any chic wardrobe. But, what happens when the boys borrow back?
Fashion is an advocate for pushing boundaries and redefining what it means to be artful. London Men's Fashion Week S/S 18 is proving to be one of the most gender fluid Fashion Weeks to hit the runway and it is not disappointing.
When gender-blended shirts, man skirts, and exquisite makeup dominated runways this June, it left me questioning whether this is the future of fashion.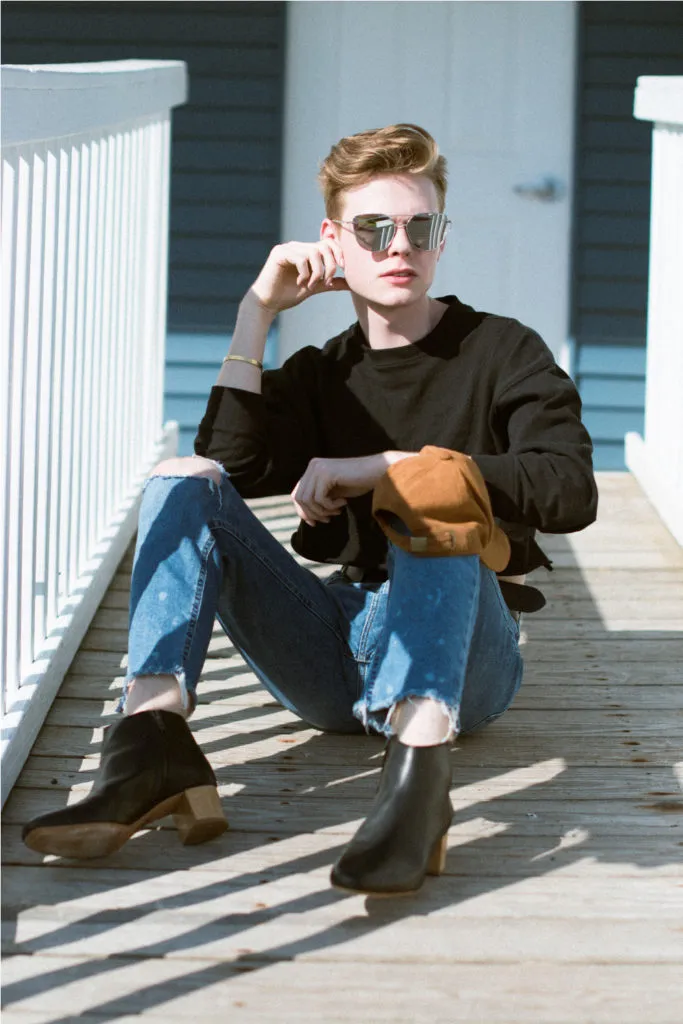 Experimenting with the ever-so rapidly blurring lines between masculinity and femininity in fashion, I was inspired to create a versatile look that anyone can pull off.
Androgyny can be ambiguous or it can highlight a fusion of masculine and feminine traits within one outfit. Whichever approach you take, it is important to remember that being comfortable and being confident go together. Do what makes you feel you can be the best version of yourself.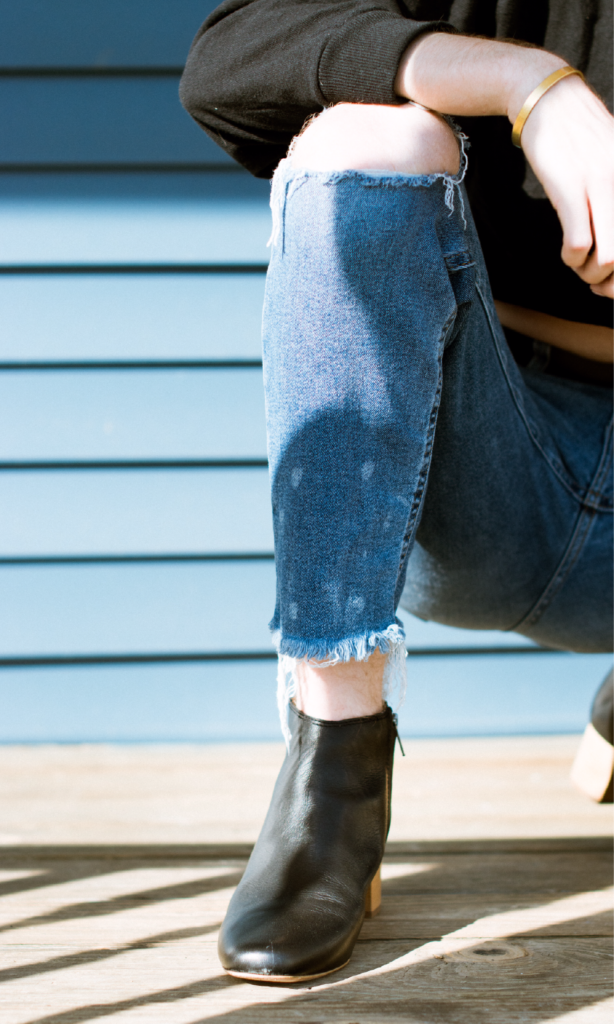 In this outfit, I wanted to achieve a simultaneous expression of both genders. To start, I chose a Forever 21 Contemporary Crew Neck Sweater in Black ($28), which I cropped myself. I love an effortless long sleeve crop top because they highlight the broadness of my shoulders, while maintaining vulnerability throughout the outfit by exposing my torso.
To make sure I was comfortable in this outfit I chose to pair the DIY crop top with my favorite pair of BDG Girlfriend High-Rise Jeans from Urban Outfitters ($79). They give you just the right amount of coverage. These jeans show how diverse denim can be by the cut off hems, slashed knees, frayed ankles, and the subtle bleach spots.
Madewell is my go-to store for all things androgynous, effortless, and unexpected. To exaggerated the length of my legs I opted for The Lucien Boot in Leather from Madewell ($100). The rich leather and not-too-high wooden heel allow this timeless shoe to fit into your everyday wardrobe.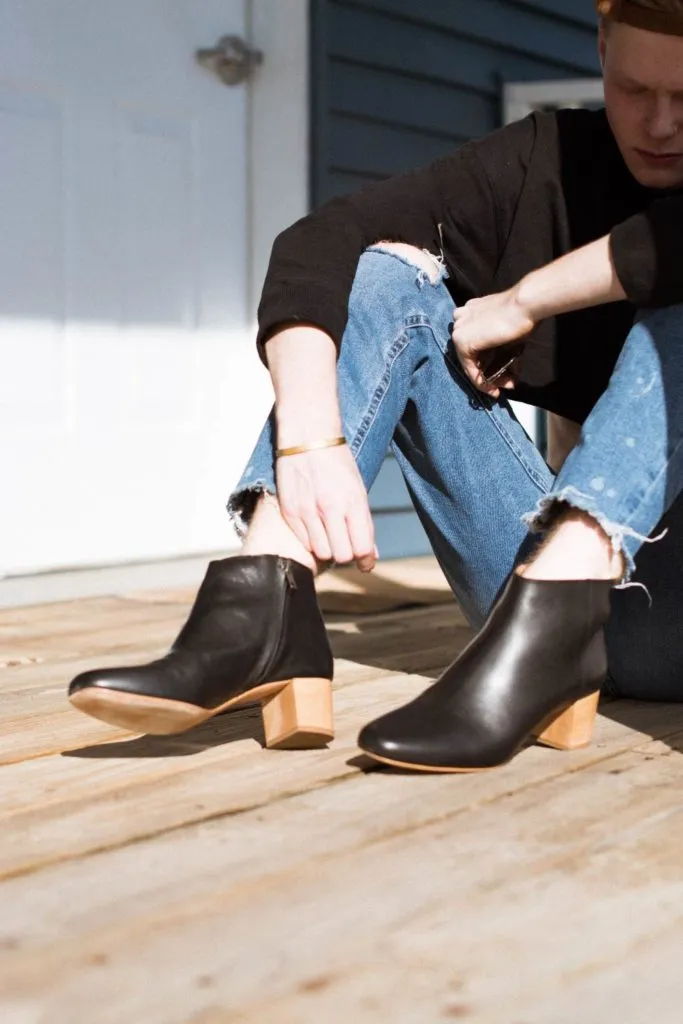 Accessories are everything. I was so stuck on the two-inch wooden heel of the boot that I wanted to complement it. To pull this off I paired the shoe with my suede cap to add color and texture to this gender-neutral look. I have pale blue eyes so to avoid squinting every second I threw on my beloved Forget Me Not Aviators ($25). These sunglasses provide a feminine touch to my outfit, at the same time the aviators frame and strengthen my jawline and cheekbones.
To accent this look, I chose this White Zip Pouch from Banana Republic that doubles as a crossbody bag because it's as flexible as this outfit. When you have a bag, it is important to make sure your outfit can function with and without the bag.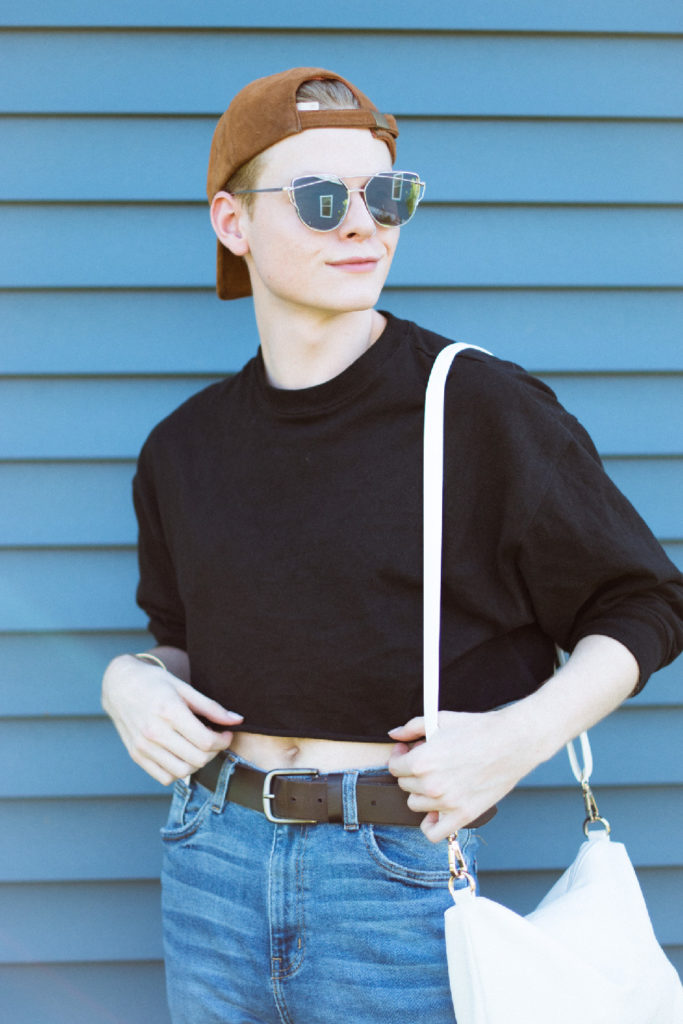 Where do you think the future of fashion is heading? Show us on social media! Don't forget to tag @Cfashionista.