How many times have you had to come out of your comfy and convenient "haven't slept in days" college comfort zone look, to go the ever intimidating and competitive universe of job/internship interviews?
I feel like it's important to realize we're not putting on a costume; it does not mean it´s time to wear your mother's improperly fitted pencil skirt or her kitten heels from the '90s. The key is to make an impression, to find the perfect balance between your personal style and your professional persona. You have to stand out for only the right reasons, and you also have to look like you're ready to own the place.
We often lose ourselves and what we want to represent to fit into what we think is appropriate attire, but, in truth, if we manage to be stylish, appropriate, and original, chances are you will be remembered and instantly respected. Be confident! If your goal is to be the CEO, dress the part, even if you're in a cubicle.
It's about mixing the most unheard of combinations and actually making them look cohesive. On this look, inspired by the Alexander Wang F/W 2017 catwalk, we've mixed a leather burgundy short dress, and layered it with a black double buttoned dress, to make it look like a coat. It's important that the lengths of your skirts are long enough that it does not look vulgar, but short enough so that it looks proportionate and age appropriate (please just stick to below the knee or short, anywhere in the middle looks awkward). Note that these are two dresses, not an actually lined coat, which means this type of look is actually summer-friendly, at least when it comes to temperature.
In these settings, clothes are a canvas, and accessories are really what elevate the look. We paired the outfit with these statement black oxfords, and the always faithful Carey sunglasses.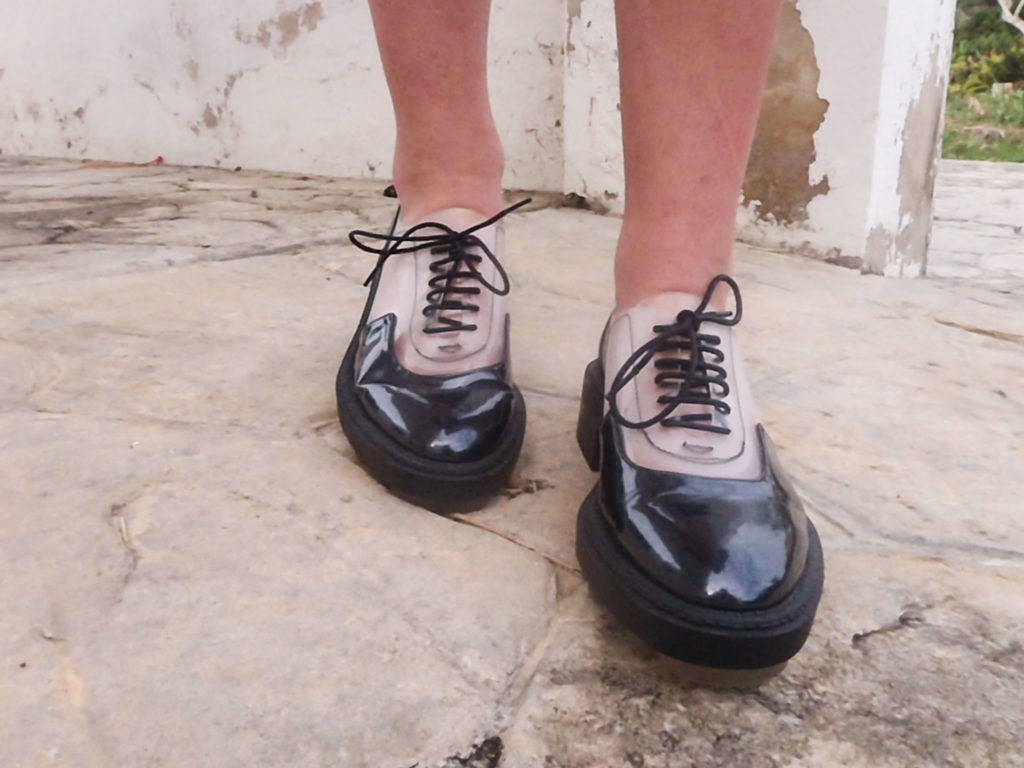 Be mindful, but be clever, don't try to just blend; act like you own every situation, demand respect, and don't sacrifice your self-expression for the sake of the workplace. Chances are, if you do it right you'll be majorly boosted!
Do you think it's important to always represent yourself creatively? Comment below!