Whether you're looking to cut down on time spent in front of your mirror in the morning or just keep makeup to a minimum, having a tried and true makeup routine makes life much easier before class. Here's how you can cut your everyday makeup down to only a few steps with six products:
PHOTO: Valerie Cammack
If you are going to wear any makeup, then reach for brow pomade and mascara first. Defined brows bring shape to the face and mascara brightens the eyes, plus it saves you from dealing with the dreaded "are you sick?" when you walk out the door totally barefaced. My personal go-tos are Anastasia Dip Brow Pomade and Too Faced Better Than Sex mascara.
A quality primer is a staple to any makeup collection. The Becca Backlight Priming Filter is my current fave to achieve that dewy, your-skin-but-better look. An added bonus for this particular product is that you do not necessarily need to add foundation over it, as it blurs pores and adds luminosity to the skin.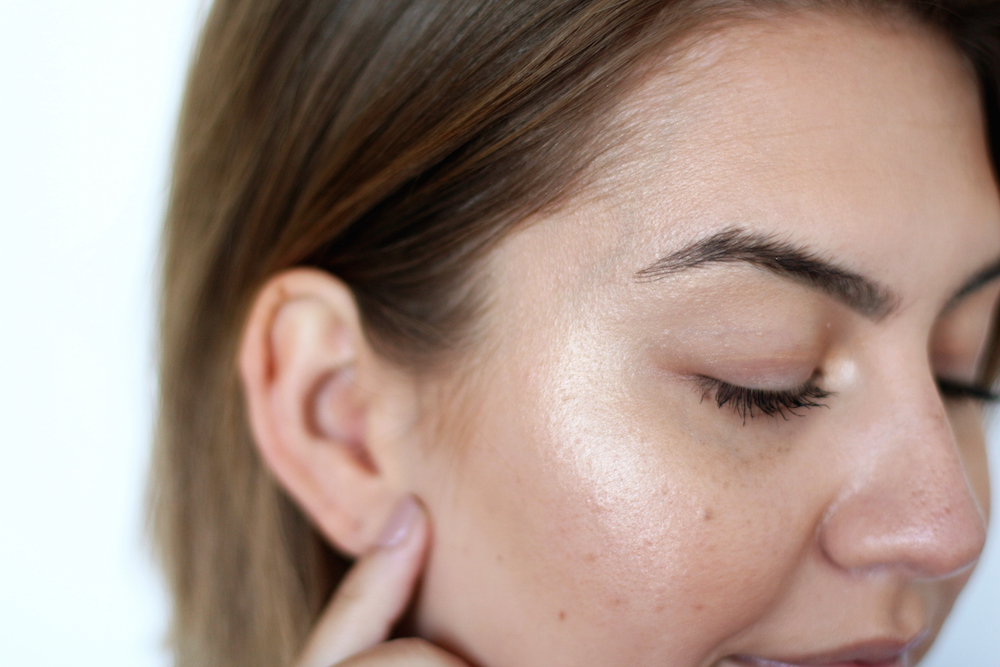 PHOTO: Lex Kelly
If you want a very natural makeup look, using a primer without foundation is the way to go. But if you do have the extra minute in the morning, BB cream applied with a damp beauty sponge or stick foundation with a stipple brush give the best well-rested skin finish. These methods hide discolorations without being heavy or cakey.
If you have dry skin like me, cream products work wonders on your skin. I use Stila Convertible Color in shade Petunia to brighten and bring shape to my round cheeks. It also doubles as a lip color, which is great for a monochromatic chic look.
PHOTO: Lex Kelly
The product you pick to finish the look off really speaks to what level of extra you're going for: translucent powder, bronzer, or highlight. Do you want to make sure your makeup does not move on a day running across campus in the heat? Or sculpt the face and add warmth during winter months? Or would you rather look like a glowing goddess with blinding highlight? Genuinely, you can't go wrong!
Let us know what your go-to morning makeup routine is, and be sure to tag @CFashionista on social media!
Featured photo by Lex Kelly.