New York City is filled with fun street art and beautiful views. And let's not forget the amazing shopping and delicious treats that make the Big Apple perfect for your next weekend adventure. Every corner of Manhattan offers something to do and something to see, so don't forget to hit all the hot spots on your next trip over to New York City.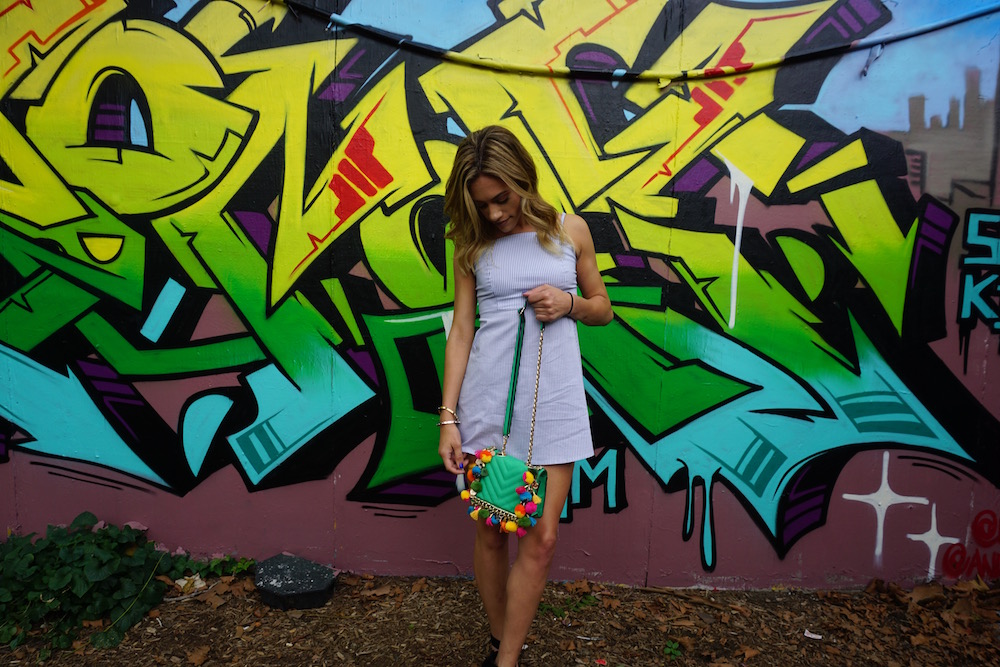 Soho is huge on graffiti murals where you can stop for your picture-perfect Instagram shot. Soho is where we found this fun and colorful mural. This Fashionista is rocking a baby blue and white striped dress with simple black sandals. The fun is all in awe multi-colored crossbody bag, which is covered in pom-pom details. This bag turns a simple outfit into a  fun and trendy look that fits in well with New York City's aesthetic. With all the walking that comes with a city adventure, a light flowy dress and some comfy sandals are ideal on a hot summer day.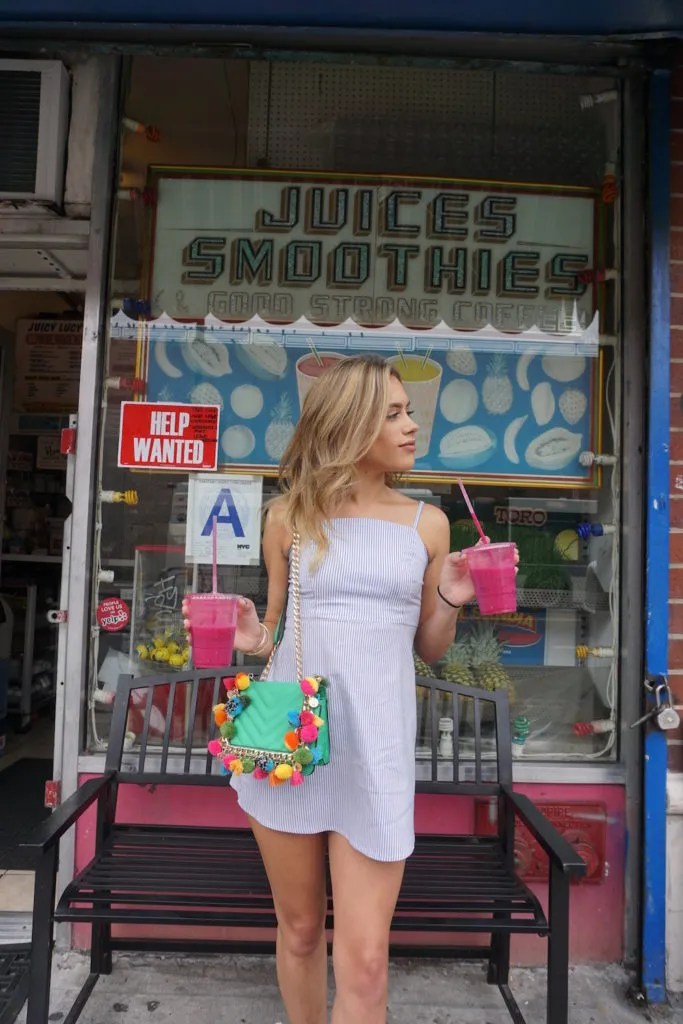 Once you get that golden Instagram photo, next stop is the treats. The city offers an array of food, with something for everyone. You can get anything from cereal ice cream to pizza in a cone. So make sure you plan ahead of time what treat you're going try first. This Fashionista took a detour to Juicy Lucy's juice bar for some vibrant colored smoothies filled with fresh fruits.
A New York City trip isn't complete until you experience the awesome shopping that is offered. This is hard to resist with a Forever 21, Macy's, and cool boutique at every corner. For your next trip to NYC don't forget to hit all the spots and plan ahead to make traveling from spot to spot easy and chic.
What are your favorite New York City spots? Let me know in the comments below!