One of my favorite things to do during summer is going to concerts. Whether it's a small band playing or a famous singer doing an outdoor show, you want to look trendy but comfortable. I am giving you the perfect outfit idea for a concert this summer.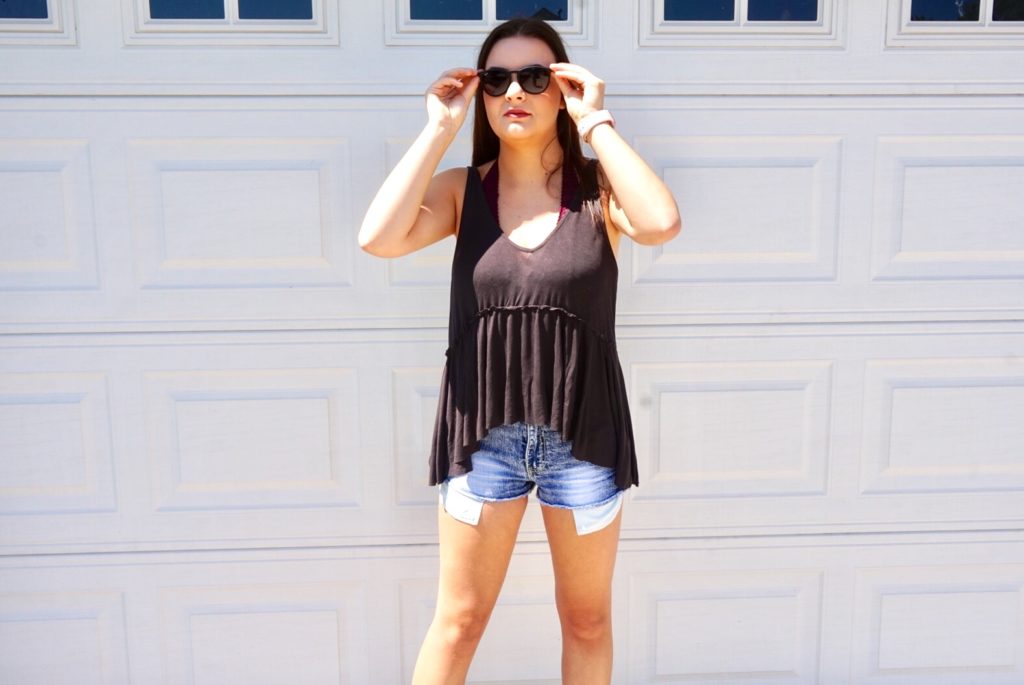 There are a few things you want to keep in mind when you attend a concert. One of the most important things is making sure you know what the weather will be like. The temperature will most likely range from humid to hot, so it is important to not layer up a lot since you don't want to be sweating. I also like to pick out my outfits according to the type of music at the concert. If it's country, I'd probably dress more girly and use more color. On the other hand, if it's a rap concert, I'll most likely wear dark colors and stay edgier.
This Fashionista decided to keep her outfit simple but trendy. She wore a super cute flowy tank top from Urban Outfitters and paired it with a bralette which definitely complemented the tank top. Moving on to bottoms, denim shorts are the perfect piece because they go with absolutely everything. When it comes to shoes, you want to stay comfortable since you will probably be standing and dancing for a couple of hours. These ankle booties from H&M are the perfect shoes for a concert because it makes it easier to dance and stand for a long time, and your feet won't hurt. Accessories always complete the look; this Fashionista added some cute Ray-Ban sunglasses and an Apple watch to finish off her look.
Share your concert outfit idea on social media and tag @CFashionista!