If I had to choose the most valuable thing that I've learned from the two plus years that I've been interning with CollegeFashionista it wouldn't be how to frame a street style photo or the key to increased Instagram followers. After all, these are skills that I could've picked up anywhere. The greatest asset that I've gained from my experience with CF, however, is the knowledge that common experiences, challenges, and interests can bring even the most distant people together. Sounds cliché right? "CollegeFashionista connected me with my best friends" sounds like a tagline written by a mediocre marketing team; but, in all honesty, some of the most important people in my life wouldn't be there without the help of CollegeFashionista.
So what does this have to do with tattoos? Well, it just so happens that sparking new friendships isn't all that interning at CollegeFashionista can lead to. In this case, it also caused these four former interns (hint: one of them is me) to get matching ink, and yes, I mean the permanent kind. So here goes: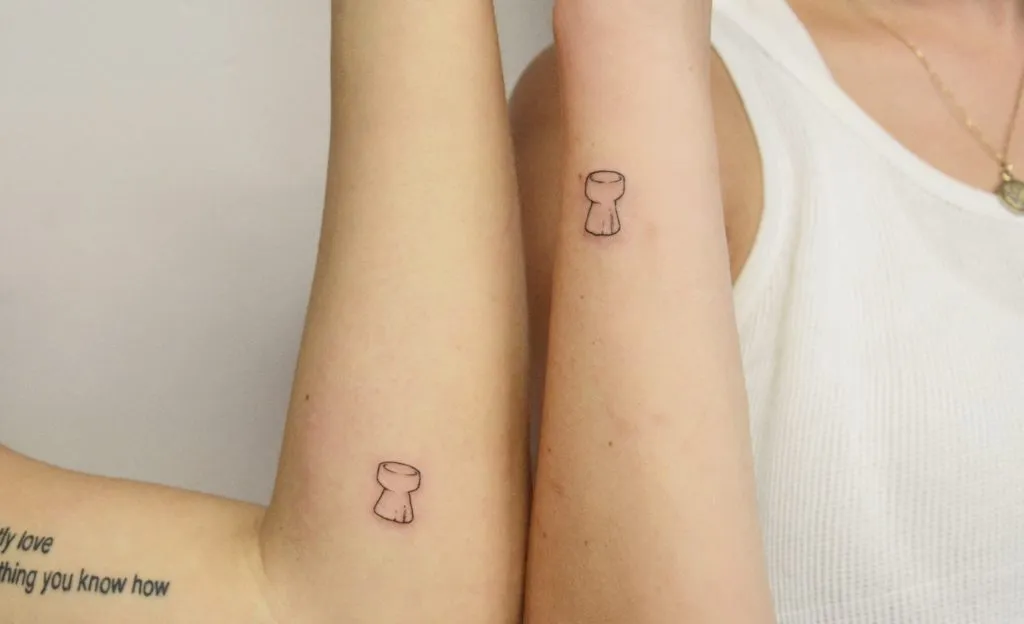 Tattoos by @jason_tat2 at Black Fish Tattoo (39 W. 32nd St. #1205, New York, NY) 
Emily Ciavatta (@emilyciavattaa) and I met about a year ago when we were both marketing interns at the CollegeFashionista offices. Despite being from totally different backgrounds and having completely opposite personalities, we clicked pretty much right away. We both ended up back in NYC interning this summer and basically made a pact to do as many spontaneous things as possible. We had planned this big, eventful Saturday one week and had an open time slot that needed to be filled, so naturally, tattoos popped into both of our minds. Deciding to get a tattoo isn't the hard part, it's figuring out what to actually get that can be tricky.
We ended up getting matching champagne cork tattoos. I have this weird thing about champagne corks. I always save them. Since champagne is usually a celebratory drink, it seems fitting to try and remember the event at which you are drinking it. When we were trying to think up tattoos to get, corks seemed fitting. The corks turned out so cute and we'll always have CollegeFashionista to thank for bringing us together and celebrate our friendship forever.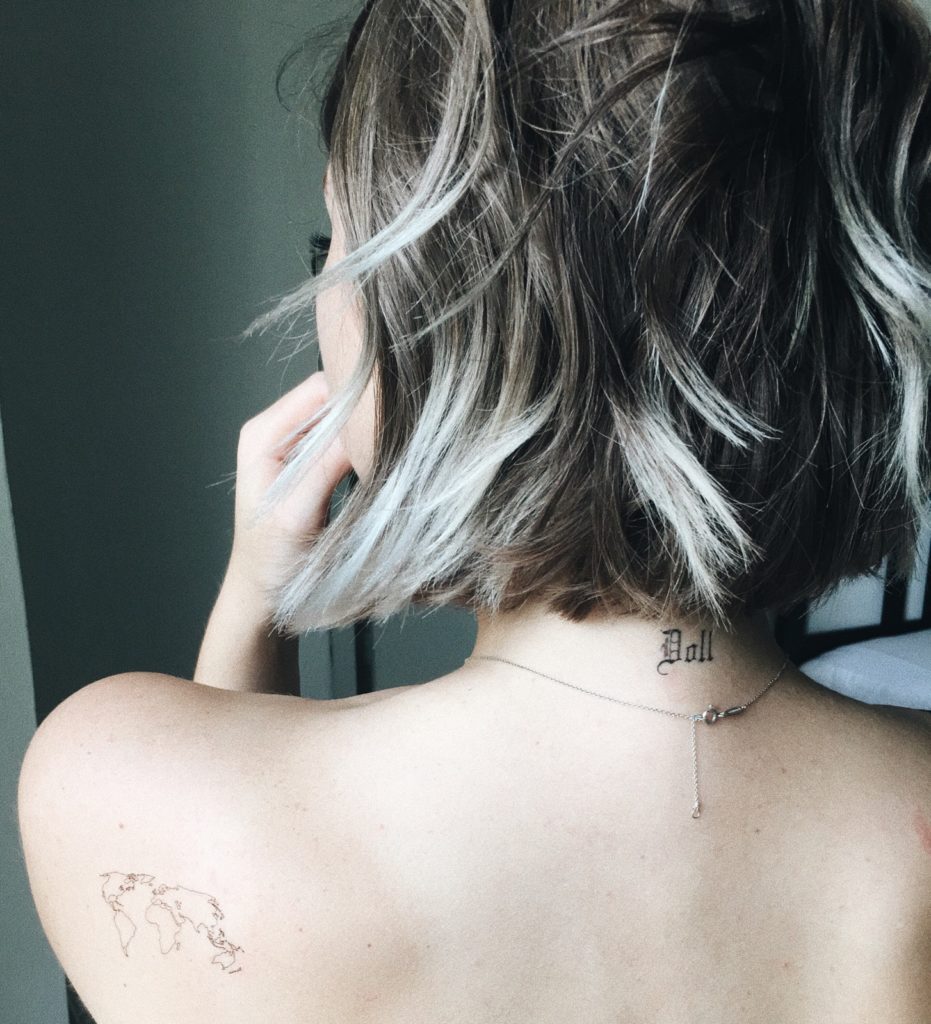 Tattoos by Juan Ortega at Mischief Tattoo (329 6th Ave. New York, NY) 
"Cece and I met while interning together at the CollegeFashionista offices last fall. We didn't talk much at first. But then one day, we were sent on an errand together and after an hour in, we were ranting about our boy problems. From then on, we've been super close. We were sitting at work together on a Friday, deciding what our plans for the night should be but weren't sure what to do. Cece brought up getting matching tattoos—super spur of the moment—and she chose the design and everything. We walked into Mischief near West 4th and got them." – Megan Sharp (@n_agem)
"I've always loved the look of small, simple tattoos, and that's something that Megan and I always bonded over. We decided one day that we'd get matching ones just for fun. We were working together one Friday and just thought of the idea to both get the word 'doll' on the backs of our necks. So, that same day we went and got them done. I love all my little tattoos because they each have their own meaning. Megan is one of my dearest friends, she's my doll for life." – Cece Giglio (@cecegiglio)
Would you ever get matching tattoos with a friend? Share your thoughts (or photos of your matching ink!) in the comments below.