If you're like me, getting tired of the same hair color and styles happens pretty often. This summer, I've been experimenting with different beauty looks, one of those being soft grunge. Because I'm normally simplistic and girly when it comes to my beauty routines, I created these looks to change things up a bit. My inspiration for these looks come from all over: Tumblr's soft grunge aesthetic, Ariana Grande's hair ring look, the peachy makeup trend, and Pinterest ideas for hair chalk. All of this inspiration helped me create three unique and edgy soft grunge beauty looks for those of you who are looking to switch up your look.
Braids and Rings
I recently have been seeing hair rings everywhere but was nervous that this look was too edgy for myself. This Fashionista, however, completely rocks it. By channeling our inner Ari, we decided to go for this look. Hair rings spice up a simple French braid by giving it a trendy vibe. They're super easy to put in and take out. This hairstyle is perfect for the beach, especially if you're sick of that messy beach bun look.
Think Pink
Pink may not be the most "grunge," but definitely fits the soft grunge style I am going for. I have used hair chalk many times and absolutely love it. It's different, fun, and even easy to do, but the best part is that it's not permanent. Sometimes it's hard to commit to a crazy hairstyle, but because hair chalk rinses right out, it makes it easy to own a crazy look, even if it's just for a day! This pink hair chalk was perfect for my goal of soft grunge beauty. All you have to do is wet the hair, apply chalk with gloves on, let dry, and apply heat (I curled my hair once dried).
Soften Things Up
With these intense hairstyles, I decided to soften things up with peach makeup. Peach eyeshadow is all the rage right now, and now I know why. It's such a pretty color and looks so natural. It's also perfect for the summer. To make sure our looks weren't too edgy, the peach eyeshadow and lip we both have on softens the look up, ultimately creating the perfect soft grunge dimension between the hair and makeup.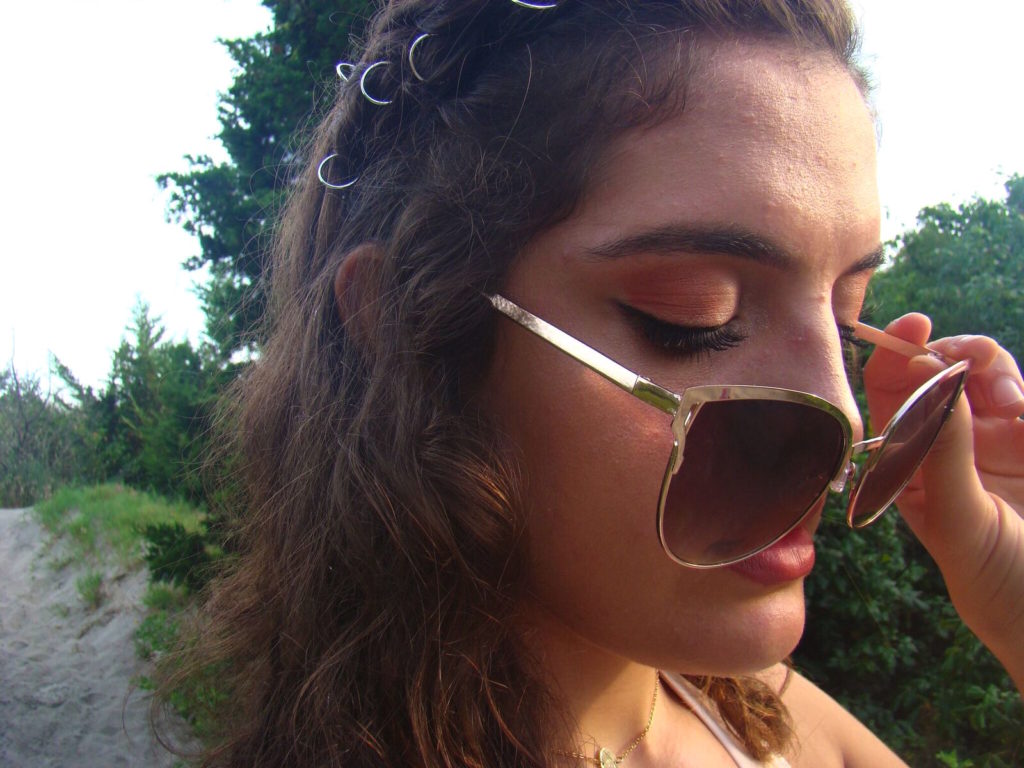 How do you switch up your beauty routine? Let us know on social media @CFashionista.
SaveSave