School is starting up again, and we all know what that means: the dreaded 8 a.m. classes. For those of us Fashionistas who are always hitting snooze, putting together a stylish outfit while we're rushing out the door can be a struggle. Luckily, there are a few ways you can still look rad in back to school style, even if you've only got a few minutes to spare.
PHOTO: Cassidy Clark
One of the most versatile pieces of clothing that every girl needs to incorporate into her back to school style is a cute, lightweight jacket. Jean and bomber jackets are some great go-to staples to start with and can be paired with pretty much any outfit, from a floral romper to a T-shirt and black jeans. Layering a trendy jacket over your ensemble instantly makes it seem like the outfit you put together in five minutes was carefully styled the night before, without costing you any extra time.
Another tip to keep in mind is that accessories can be your greatest asset. No time to deal with a bad case of bed head? A baseball cap paired with a low messy bun is a cute and effortless solution. Not satisfied with just throwing on a white T-shirt and jeans? Layer on a blanket scarf for a dynamic pop of texture and style. Even just grabbing a few bangles and slipping them on while on your way to class instantly adds a little personality to your outfit, taking your look from basic to chic in a snap.
PHOTO: Cassidy Clark
Now that you've nailed your back to school style with a killer outfit and you're glancing at the clock wondering if you have enough time to grab your morning coffee before class, there's only one thing you still need: shoes. When you're already in a rush, the last thing you want to do is rummage through your shoe collection for a pair that complements your outfit and doesn't have too many buckles and straps to wrangle with. If you're someone who's eternally late to class, having a pair of basic and easy to slip-on shoes is essential. Check out the Steve Madden Glenda Sneaker Mule in Black Suede ($80) for an easy-to-slip-on shoe that's not only on-trend but also comfortable and versatile. Now that you've completed your ensemble, you can get to class on time and in style.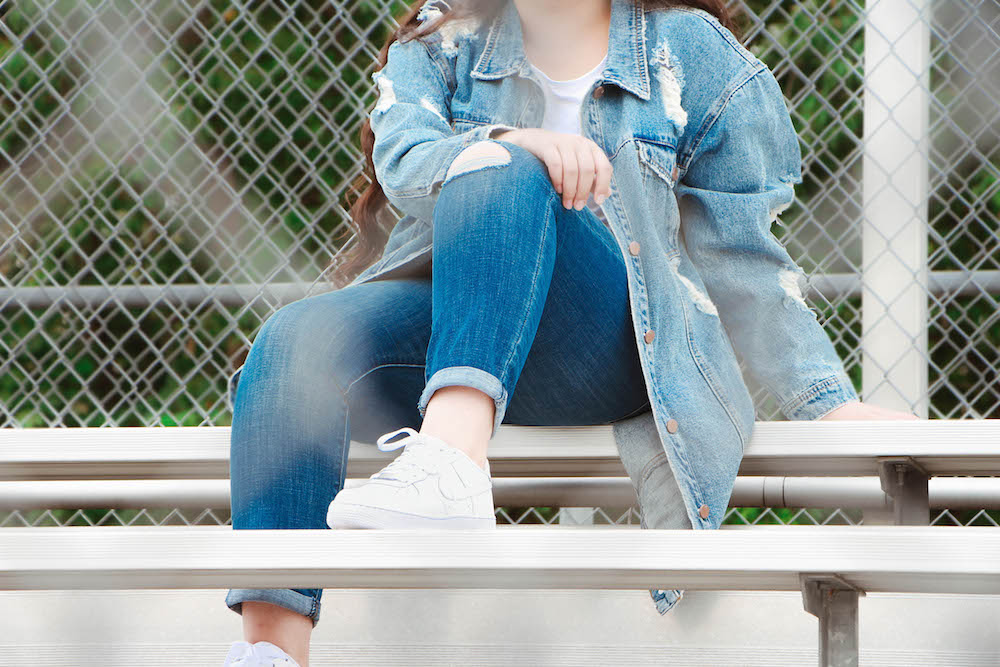 PHOTO: Cassidy Clark
What are your go-to outfits for class when you're running late? Show us on social media and don't forget to tag @Cfashionista!