With summertime in full swing and the New York subways consistently having delays (and little to no air-conditioning might I add), it's hard to know the best way to dress every day. The concrete jungle is truly the place to be this summer if you want to be immersed in fashion, business, writing, and, of course, to visit the incredible CF Clubhouse. When bouncing from place to place, you have to have an outfit that is functional, work-appropriate, chic, and versatile. The color that reigns supreme is, of course, black.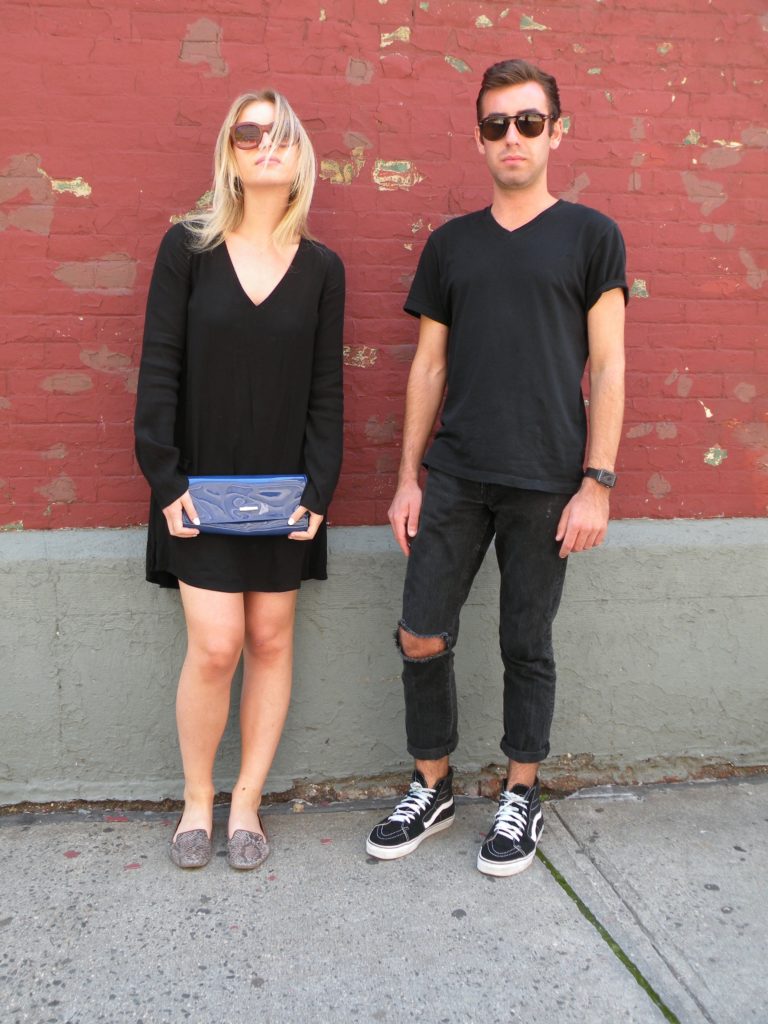 Whether you're working in a workplace environment that has no dress code or if your office has very strict apparel guidelines, all black is always a great option. I say this because if your internship or job denies you the creative freedom to wear anything you want, accessories will be your best friend this summer.
For those of you who have to wear business professional attire every day, there are a few staple items that are trendy yet appropriate for work. Hoop earrings are always a good choice for accessorizing a simple look. In addition to being at their peak in terms of style trends, they also look great with anything and everything. Statement piece bags are also a great way to accessorize a black, business professional ensemble. You can make a splash while walking on your way to work while still following the strict guidelines set by the office.
For those of you who work in spaces with little to no dress codes, comfort and mobility are your number two priorities, because number one, of course, is being fabulous and stylish. Sneakers are a hot ticket item this season with the rise of Stan Smith Sneakers and Vans. For those of us who have hectic commutes or are working at internships that have us delivering products across the city, sneakers and other comfortable forms of footwear are essential.
The one item that everyone, no matter what their dress code, should always be sporting this summer is a chic pair of sunglasses! Sunglasses grant the ability to show off the wearer's personality as well as their own personal tastes and styles. There are so many different frames and cuts of sunglasses that can not only complement your bone structure but can also add an element of sparkle to look that is all black. Be daring in your choice of sunglasses, Fashionistas—colorful sunglasses are in this summer!
What do you wear to your internship? Comment below!