This past year I was lucky enough to have the opportunity to spend my entire junior year living abroad in England. Looking back now, I have to say that I definitely took full advantage of living in Europe by visiting as many countries and cities as I possibly could. I have been home for about two months now, but each day I am reminded of my time living abroad and how much I miss it.
In order to relive some of my amazing memories, I thought I would talk about one of my favorite cities I visited and the top five things you must do, eat, or see in Berlin.
1—Take a free walking tour. I visited Berlin during my spring break abroad and met up with two of my friends to explore this exciting city. We weren't sure what to do first, so my friend found an organization which gives tourists free city walking tours. By the end of the two hours, I felt well informed and ready to conquer the huge city full of endless history.
2—Eat the food. Not only is Berlin known for being a fun city full of history, but I have to say that this German city sure knows how to make good food. If you get a chance, be sure to try the burgers from Burgermeister or the oatmeal from Haferkater. Both are by far the best I have ever had.
3—Go to Markthalle Neun. Every Thursday in the area of Kreuzberg, a huge food hall is set up with some of the best food and drinks from a variety of different cultures. If you happen to be in Berlin on a Thursday, bring your appetite and please visit this food hall!
4—Explore the beautiful architecture. If your favorite part about visiting a new city is all of the architecture and museums, then Berlin is the place to be. The Holocaust Memorial is fairly new, but a beautiful sight to see with intricate designs and a history of its own.
5—Go to the Berlin Wall. My final tip for you is to, of course, walk along the Berlin Wall. Although the wall has been down for a number of years now, parts of the wall still remain and some are kept for artists to use. It really is amazing to see all of the creative pieces which designers have shared for public display.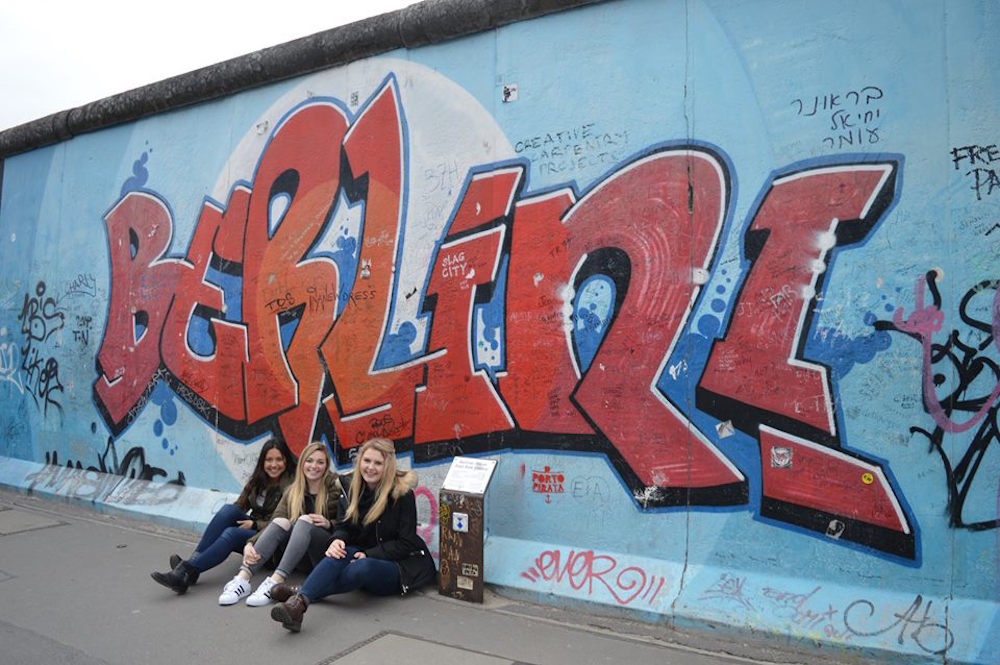 I was only in Berlin for three days, and it was not anywhere near enough time to see all that this city has to offer. I know I will be back in the future to truly experience everything else I might have missed, but in the meantime, I just relive the experience through photos and stories.
Have you been to Berlin or are you planning to visit? Let me know in the comments below!
SaveSaveSaveSave