If you're looking to change up your look this summer, you don't need to replace your entire wardrobe, in fact, you don't need to spend much money at all. The way you style your hair can make a world of a difference. Here are five easy hairstyles that are perfectly versatile for any type of look this summer. All you need are some bobby pins and hair ties and you're good to go!
1—The Half-up Bun. The first style is super effortless and looks it too. Instead of a normal half-up/half-down style, mix it up by tying the top half into a simple bun.  You can curl/wave your hair and enhance these waves with a texturizing spray for a more boho look.
2—Half-up Waterfall Braids. Continuing with the half-up/half-down style, you can waterfall braid the sides to add a more intricate detail along the sides. You can even secure your hair in the back with a detailed hair pin.
3—Low Braided Side Bun. It's summer and it's hot out, so sometimes you just need to get it all out of the way. To give your bun this look, braid your hair to side first, and then twist it into the bun. Then, slightly pull out some parts of the braid to give it more body. Leave some wisps of hair out in the front so that it doesn't look too formal.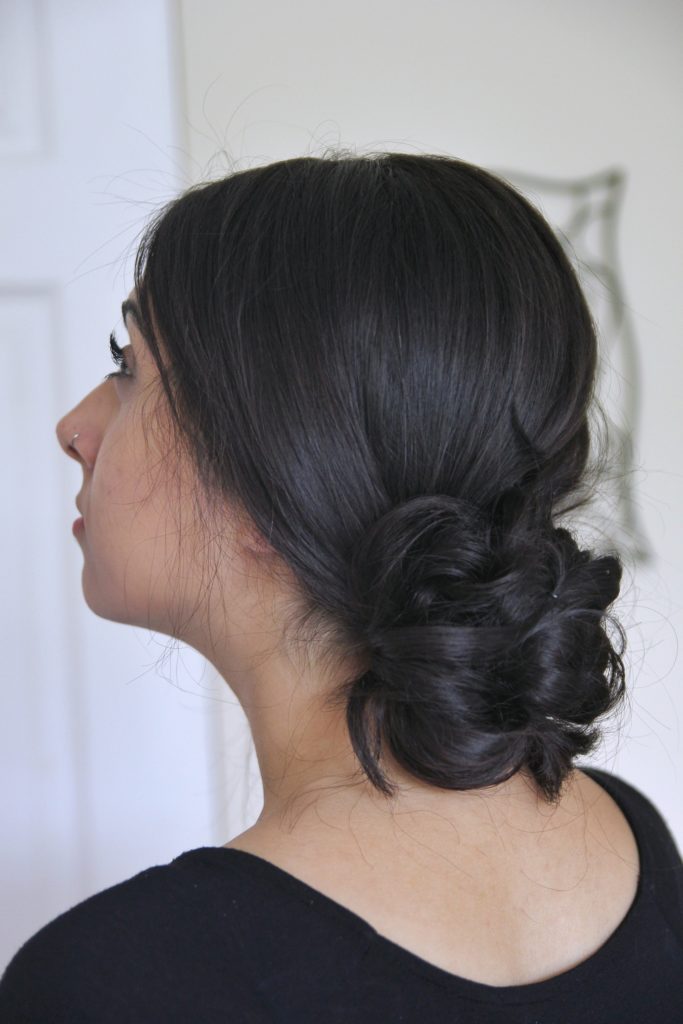 4—Side Braid. Sounds simple enough, right? It is, but, try to make it more interesting by adding some extra braids into your hairstyle. Before braiding your hair, braid one of the three parts and work that into your side braid. You can also braid a piece from the other side of your hair so that a braid wraps around your head into the side braid. Try tying the braid with a bow hair tie.
5—Deep Hair Part. As easy as it is to part your hair differently, it can tremendously change your look. A deep hair part can give you an edgier vibe. Twist your hair behind your ear on one side and add a bold ear cuff to take it to another level.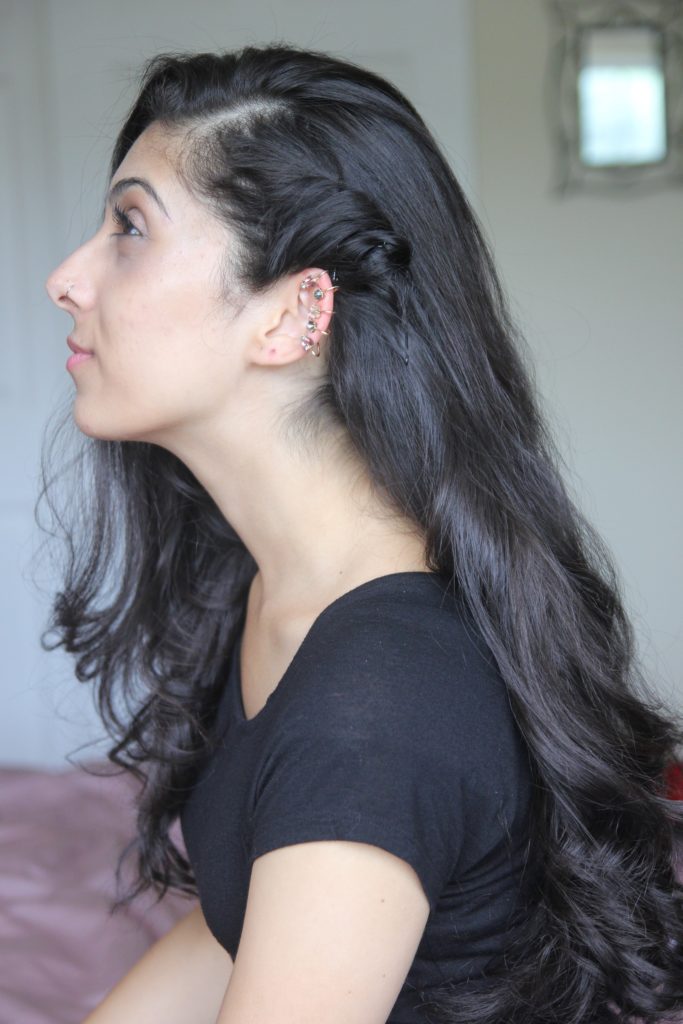 These hairstyles only take minutes to recreate, so grab some hair ties and bobby pins and get going!
Which hairstyle do you like the best? Let me know in the comments!