Overalls are a must-have in any Fashionista's closet. You can get them in practically any color and any length. With the SoCal heat blazing, overalls are perfect to throw on and not feel like you are going to die of heatstroke.
However, styling overalls can be tricky. So, if you don't want to be mistaken for being 12 years old, here are some tips on how to style one of the summer's biggest trend.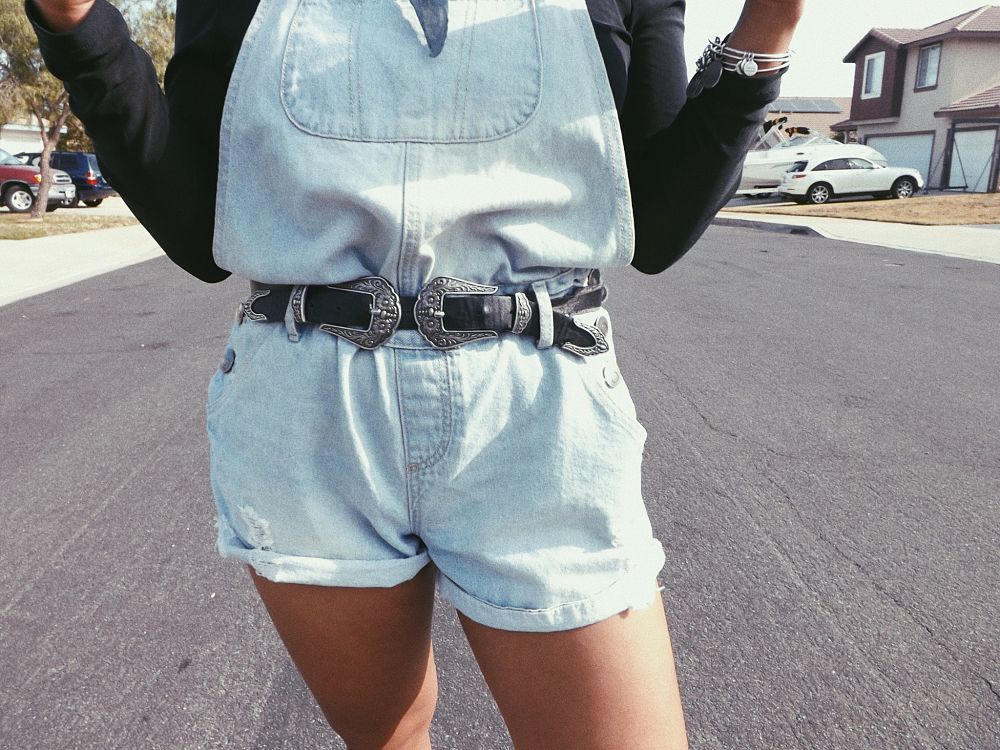 1—Rock a double buckle belt with your overalls. If your overalls are just a little too baggy for your taste, this stylish belt can solve your problem. Combining these two trends will definitely make you stand out.
2—Wear a mesh shirt underneath. No one will be mistaking you for being in middle school with this cute top. It's also perfect for summer because you will definitely be getting some air flow through the shirt. If mesh isn't your thing, try a body suit or off the shoulder top.
3—Accessorize. Accessorize. Accessorize. Accessories are crucial parts to an outfit. Throw on a couple of bangles on your wrist and instead of sticking to your regular choker, try something different and put on a necktie to help polish your outfit.
4—Throw on some mules. I am quite obsessed with mules because they're comfortable and still very fashionable. They are the perfect shoe to rock during the day with your overalls to create an effortless look. Trade them in for a pair of ankle-strap heels at night.
How will you style your overalls this summer? Show us Instagram and don't forget to tag @CFashionista.