Buon giorno! This summer I had the opportunity to travel to Rome, Italy and had an amazing time! I loved every part of Rome, from the incredible architecture to the delicious food, to the designer stores. After returning home, I have written down a few of my favorite travel tips. Hopefully, these will help you plan your next excursion!
1—Make an itinerary. Before jetting off, you should make a list of the main attractions to make sure you see all that you want. After doing this, you will be able to plan which days you want to do each activity. This will ensure that you make the most of your trip and don't forget anything you want to do. Additionally, make sure you know your flight times and locations to make traveling as smooth as possible.
2—Wear a comfortable outfit. If you are traveling to a foreign country, you most likely won't have a car to drive around like at home, and you will have to walk almost everywhere. Because of this, it is important to wear an outfit that is cool and comfortable. One example of an outfit that I wore was a white T-shirt, seersucker shorts, white Converse, and pearl earrings.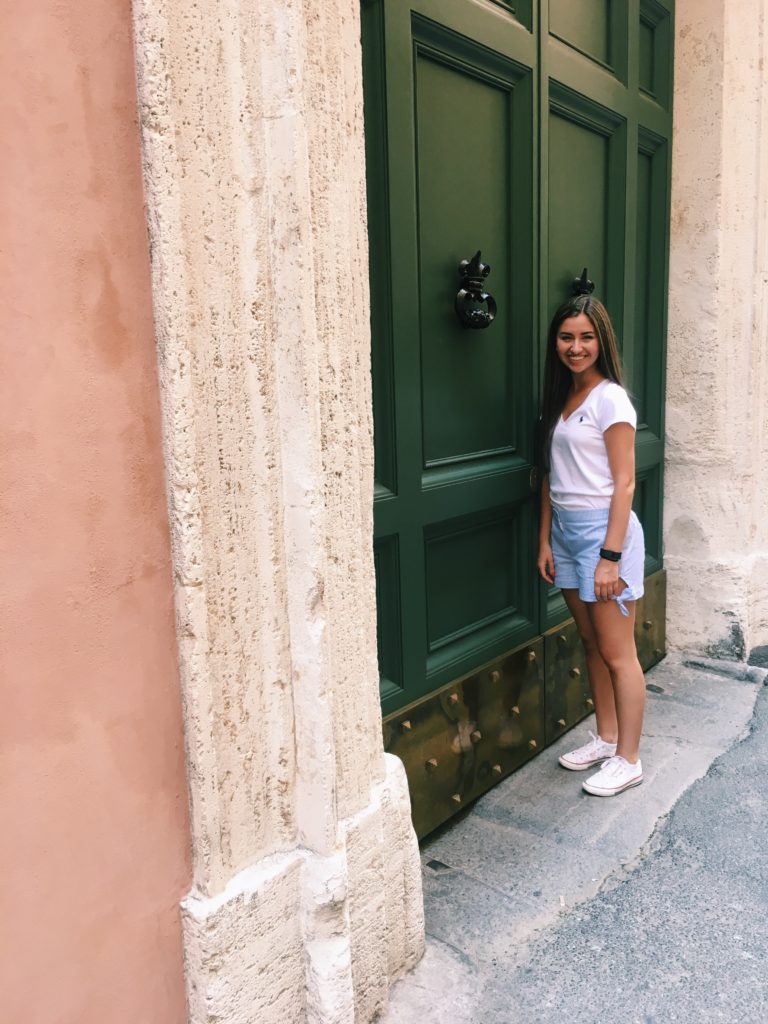 3—Water, water, water. Depending on your destination and time of year that you are traveling, the temperature could be very hot, like it was on my trip. The best way to combat this is to make sure that you are staying hydrated throughout the day and drinking plenty of water.
4—Take lots of pictures. This is definitely a trip you'll want to remember! Take as many pictures as you can so you will be able to look back on them when you are home and remember all the great memories you made.
5—Do as the Romans do. That being said, make sure to take a step back to appreciate the remarkable country you are in. Look at the incredible, thousand-year-old architecture, and listen to the different languages being spoken around you. This is a once in a lifetime experience, make sure to enjoy it!
What are your favorite travel tips? Let me know in the comments!