The quintessential image of an intern portrayed in media is an over-prepared adolescent underwhelmed by her tasks, although a long list of coffee orders has the potential to be overwhelming. With all this being said, interning is, without a doubt, still the ideal combination of experience and networking.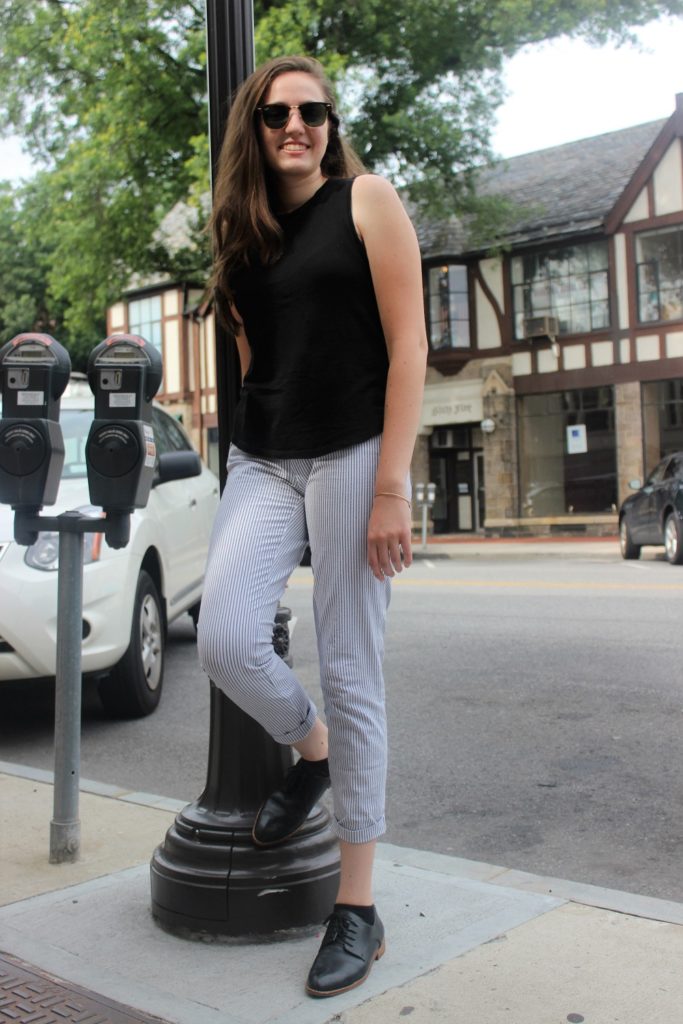 While being welcomed into the professional world, it is key to note that nailing the presentation is half the battle, not only with your ongoing projects but with your outfits. A put-together, sophisticated outfit says, "I am organized, responsible, and ready to get to work."
This Fashionista's internship look is simple and mature so it can be transferred to work in various internship environments and situations. Starting from the bottom, the sleek black Oxfords give off an old-school vibe to match the years of experience her co-workers have endured. You don't want to appear too inexperienced.
Next up are the pinstripe pants. The pattern might be cliché for the workplace, but these are updated with the slim fit and cropped cut. The top is a relaxed shirt that shows youth, projecting the feeling that she does not take herself too seriously. She polished off her ensemble with a simple bangle bracelet and shades.
An outfit similar to this Fashionista's will show off your style to your supervisor without distracting from what internships are really about—learning. Specifically, the above Fashionista is an architect intern. Maybe one day she will design a building that will house future interns.
How do you style your internship outfits? Let me know in the comments below!