In this day and age as our phones get bigger and women's jean pockets seem to get smaller (or disappear altogether), carrying a purse becomes essential. Filling a bag is never hard. Tossing in your phone, wallet, keys, and lipstick of the day is a must; litter the bottom of the bag with receipt paper and spare change, and I think you can consider yourself a classic American woman.
But not every purse is up to the challenge of your adventure of the day. Sometimes you don't need to bring your massive Mary Poppins bag to dinner, or you need more than a clutch for a beach day. I've selected the perfect summer bags to tackle any day filled with sun and sand ahead of you.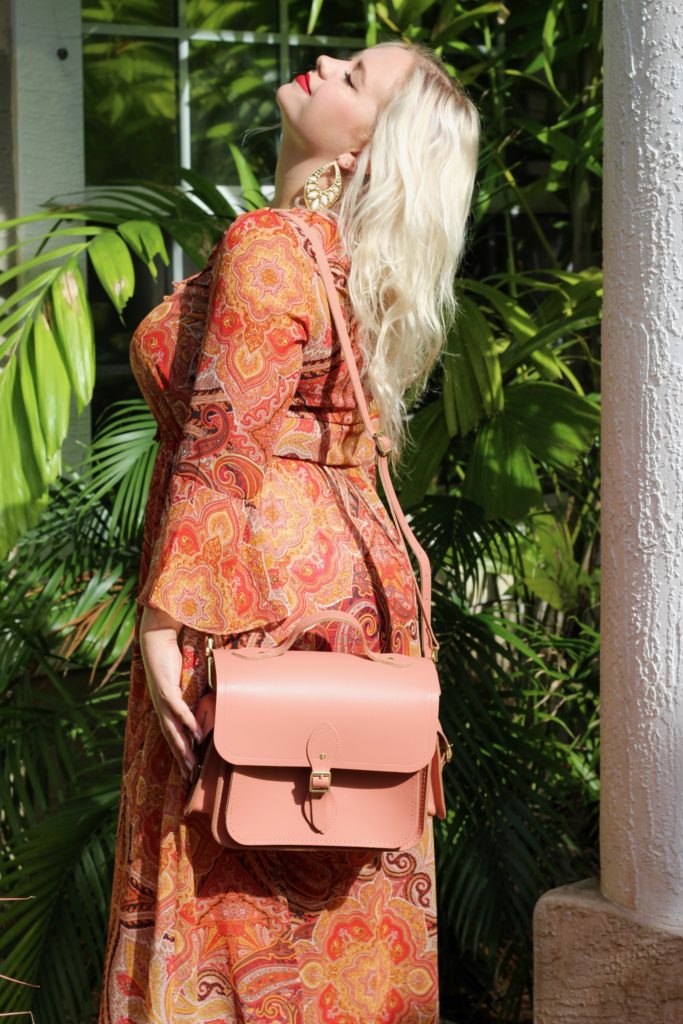 The Camera Satchel Bag: This bag fits it all without looking bulky and weighing you down. Choose a satchel bag that easily stashes away your camera, wallet, and any other essentials for the day ahead of you. This purse will also serve well in the fall to carry your school notebooks or photoshoot essentials. I chose my bag in a sweet terra-cotta color, dancing on the spectrum of "millennial pink" for a classic cool girl vibe. Pair the purse with a sundress and block heels, and go explore some historical city streets.
The Mini Backpack: This small backpack fit a lot more than I ever expected it to. This was my vacation purse that I toted around with me when I was on island time, stashing away my small wallet, passport, and even my camera inside. The double straps of the backpack make it easier to adventure hands-free, and the size doesn't slow you down. The mini size makes you look stylish, not just like a student. Pair with your favorite pair of denim shorts, tennis shoes, and power slogan t-shirt.
The Posh Beach Tote: Just because you're going to the beach doesn't mean you can't look fashionable beyond your bathing suit. Stow your towel and sunscreen in a heavy duty and waterproof tote bag that doesn't scream soccer mom. I took mine to the beach the other day and the tide tried to take it way, but it held up! Talk about durability. Also, the pebbled leather look and tassel element to this bag takes your beach day up a notch. Style with your favorite bikini and sandals.
Do you own a must-have summer bag? Show us your favorite carry-all on social by tagging @CFashionista!