It's summertime, and the livin' is easy. While I am a huge fan of looking put together and runway ready, there are definitely days where it can be hard to pull it all together and feel my best. When I'm feeling a bit uninspired and not sure what to put together, my default look is boho chic. This look has been all the rage over the past few years, but some pieces come with a hefty price tag. Have no fear! Here is your guide to putting together the perfect bohemian chic look on your college budget!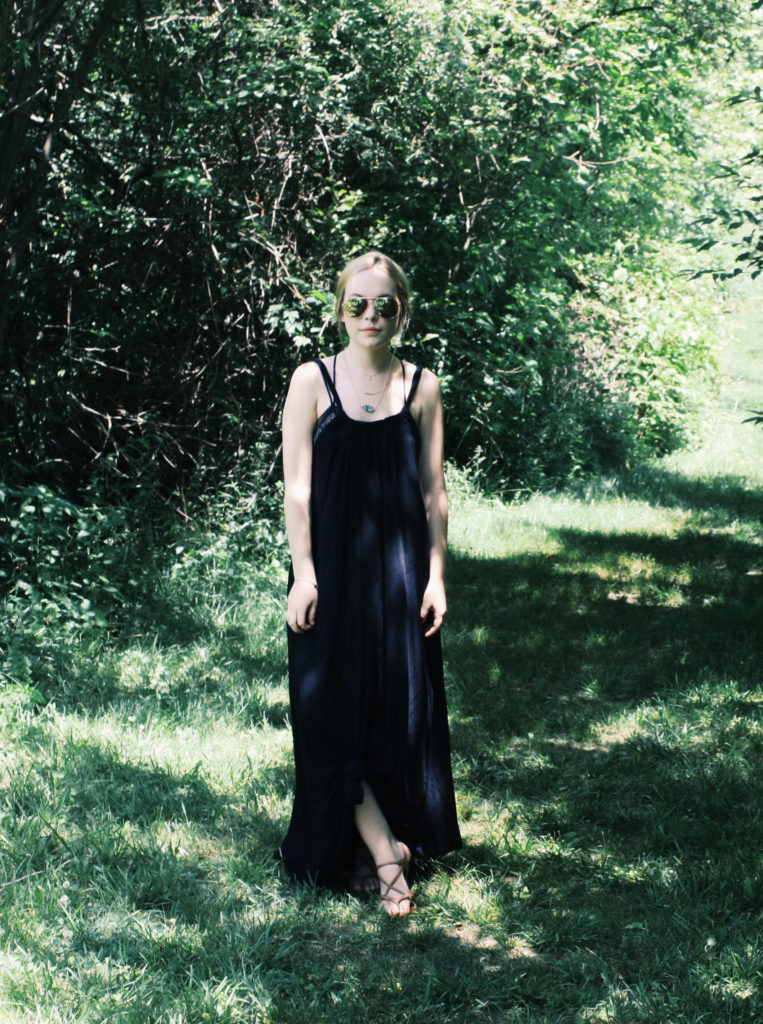 A simple maxi: Nothing gives off a boho vibe better than a maxi dress! These dresses can be found in any color, pattern, and silhouette one's heart desires. The best thing about maxi dresses? They can be purchased from inexpensive brands and still look luxe!
Cool sandals: I love summertime for a lot of reasons, but the ability to toss on sandals makes getting dressed so easy. There are no restrictions when it comes to what looks good with sandals, making our lives so much easier! As with maxi dresses, sandals come in endless color and style combinations. I've been loving slip ons and cool straps, but you can never go wrong.
Delicate jewelry: There's just something about the way that delicate jewelry looks. Layering dainty necklaces has been a trend recently, but I feel like I've been riding that bandwagon for years! While you can take the time to invest in staple jewelry pieces, places like Forever 21 and Lulus carry the simple chains you need to elevate your summer wardrobe.
Oversize sunglasses: I've loved sporting big sunglasses since I discovered Rachel Zoe a few years back. Let's face it: there really is not a better way to add some sass and the feel of luxury to your look than with a great pair of oversize sunglasses. While I've splurged on my share of designer frames, sunglasses can be a steal at lower end retailers. The pair I'm wearing are from Target.
Lacy bralette: What a cute look, right? I really love the way that a lacy bralette looks underneath pieces with open backs or low sides. The boho chic look is all about effortless & easygoing style, making lacy bralettes the perfect layering pieces. You don't have to break the bank to find these beauties either. Check Urban Outfitters or Target!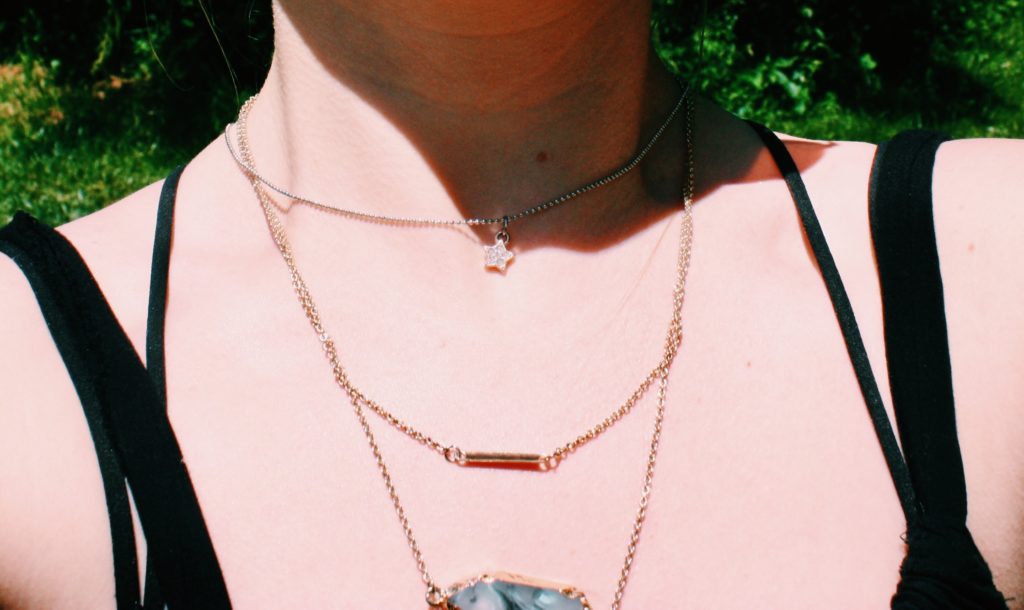 In the summer, what are your go-to outfit vibes? Spill in the comments below and tag @Cfashionista in your posts!