Summer is finally here and with the change of season comes summer parties, music festivals, and an endless amount of exciting adventures. Rather than settle for the same boring makeup routine, this is the time to experiment and try something new! Here is how to achieve a summer look with a pop of color without breaking the bank.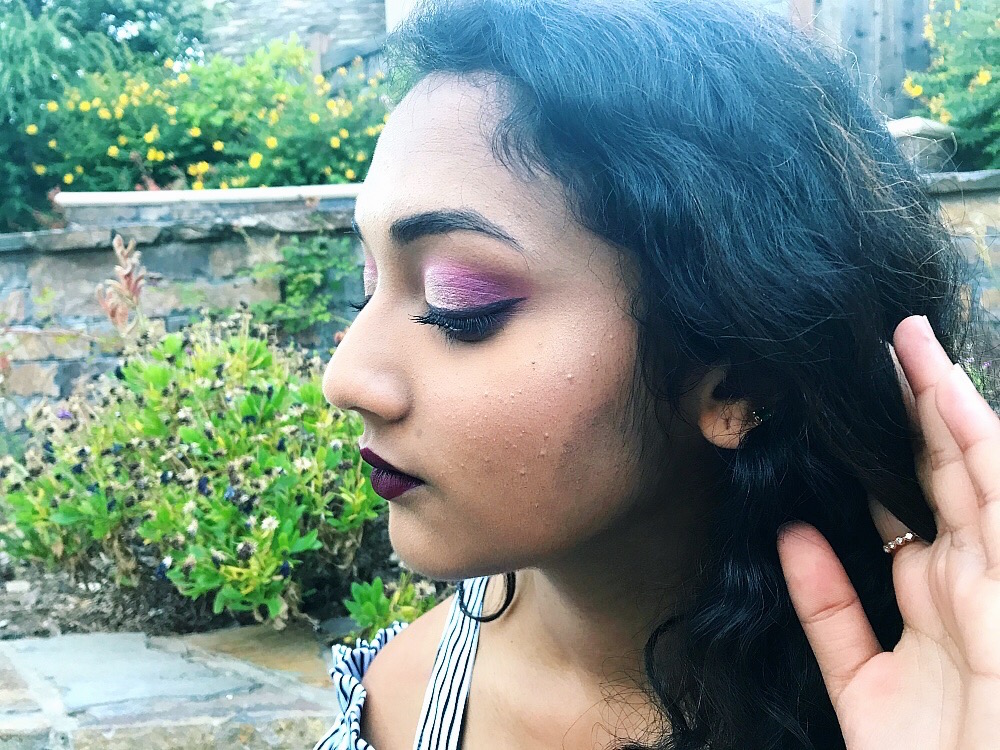 1—Prime and Prep. The first step in any makeup routine is to remember to moisturize. One of the most important qualities of a moisturizer is to make sure it contains SPF. Although it should be used year round, SPF is especially important during the summer months. Once you've applied your favorite moisturizer, it's time to prime! A great primer is essential to prevent your skin from getting oily and your makeup running during the hot summer day.
2—Conceal and Brighten. Have dark circles from the endless nights of studying during the school year? Use a color corrector underneath your favorite concealer to make you look refreshed and well-rested. Once you've gotten rid of the dark circles, brighten your under eyes with a concealer slightly lighter than the rest of your face. This will brighten up your under-eye, creating a natural highlight. Next, use your favorite foundation or tinted moisturizer. For fuller coverage, use a matte foundation to keep the shine away during the hot summer days. Top it off with a matte powder to keep your makeup locked in.
3—Eyes. In order to get the pop of color that makes this look unique, start with your favorite eye primer in order to ensure that any shadow you put on won't melt throughout the day. If you want to get more bang for your buck, use any highlighter you may have as an eye shadow and place it in the inner third part of your eyelid. If you don't have a bright-colored shadow, using a cheek blush works just as well. Take the blush and blend it in the crease, making sure to blend it with the champagne shimmer shade as well. Complete your eye look with your favorite eyeliner and mascara.
4—Highlight. One of the best ways to add some sparkle and glam to amp up your makeup look is by using a great highlighter. However, if you don't have a highlighter on hand, any shimmery eyeshadow you have will do just the trick.
5—Lips. Last but not least, you will need a matching bold lip to complete this look. Make sure to use a liquid lipstick. Not only is it easier to apply, but liquid lipsticks often last longer and have great pigmentation. A bold lip will complete this amazing summer look.
Tag @Cfashionista in your posts of your bold summer makeup looks!