Have you ever felt like you couldn't find the right perfume? What if the alcohol content of a perfume just rubs you wrong? Additionally, being Muslim meant I couldn't use alcohol-based perfumes, and while there are alternatives, I've never connected with them. I wanted to explore the world of scent-making and make something that would remind anyone, with one whiff, of the essence of me. Which is why I turned to making my own scent:
1—A base note. This is the musky and heavy, long-lasting scent that remains on you. Essential oils used as base notes are usually characterized by having a large molecular structure and high density.
2—A middle note. This is considered the heart, or bouquet of the scent. It is what will really come through as your scent. It remains for a few hours, and there are a wide variety of them.
3—A top note. This is the first scent that hits your nose. This usually goes away after the first few minutes so make sure you don't base your entire scent around that first whiff!
You will also need a dropper or pipette, a small jar to mix the product in, a perfume bottle, and a notebook to record your steps and measurements. As a general rule of thumb, follow the 100 drops rule to easily split up how many drops of each oil you add. Too little or too much can completely unbalance your scent!
Fragrances usually follow a 20/80 ratio. 80 drops of the carrier oil and 20 for the essential oils. Within these 20 drops, you can create your own ratio of how many drops of which you want to add!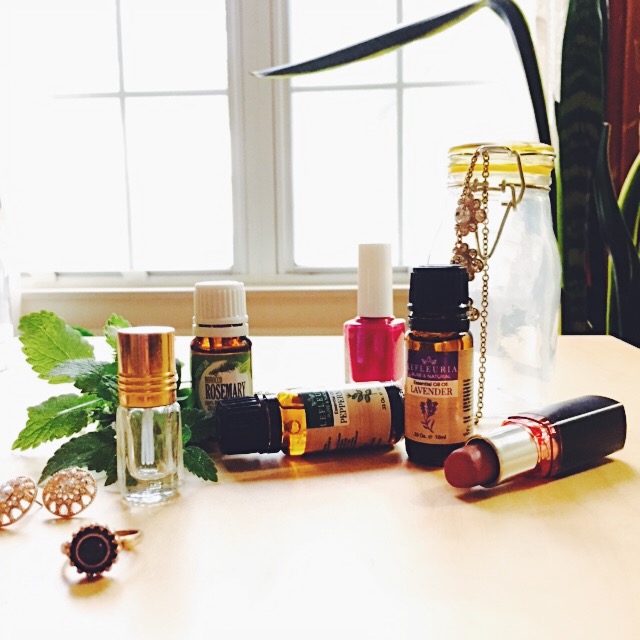 1—My palette. I used coconut oil as my carrier oil. My middle note comprised of lavender, and my top note was peppermint. I was going for a floral and slightly warming scent, something that reminds me of home but also has an adventurous side to it.
2—The base note. I added in 13 drops of rosemary total. After putting in an initial 10 drops, I adjusted it later on as I added the other oils in.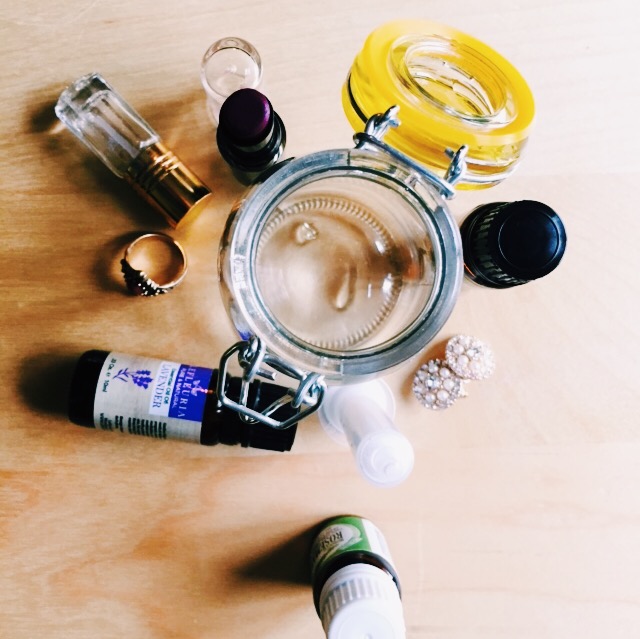 3—The middle note. I wanted to balance the middle and top notes as peppermint and lavender could both be used as top notes. However, lavender had a slightly more deep and settling smell so I decided to use it in the middle.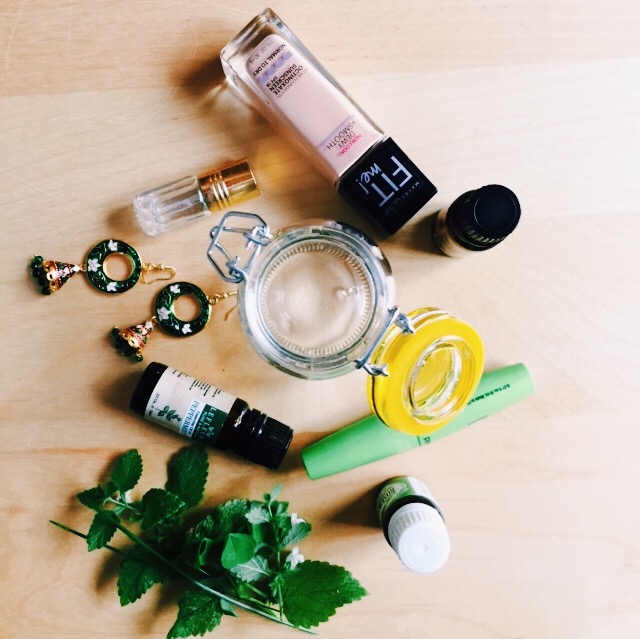 4—The top note. The top note was peppermint, as it had a sharp initial smell that soon faded away. I wanted to have the perfume perk up and then settle, so the order was perfect.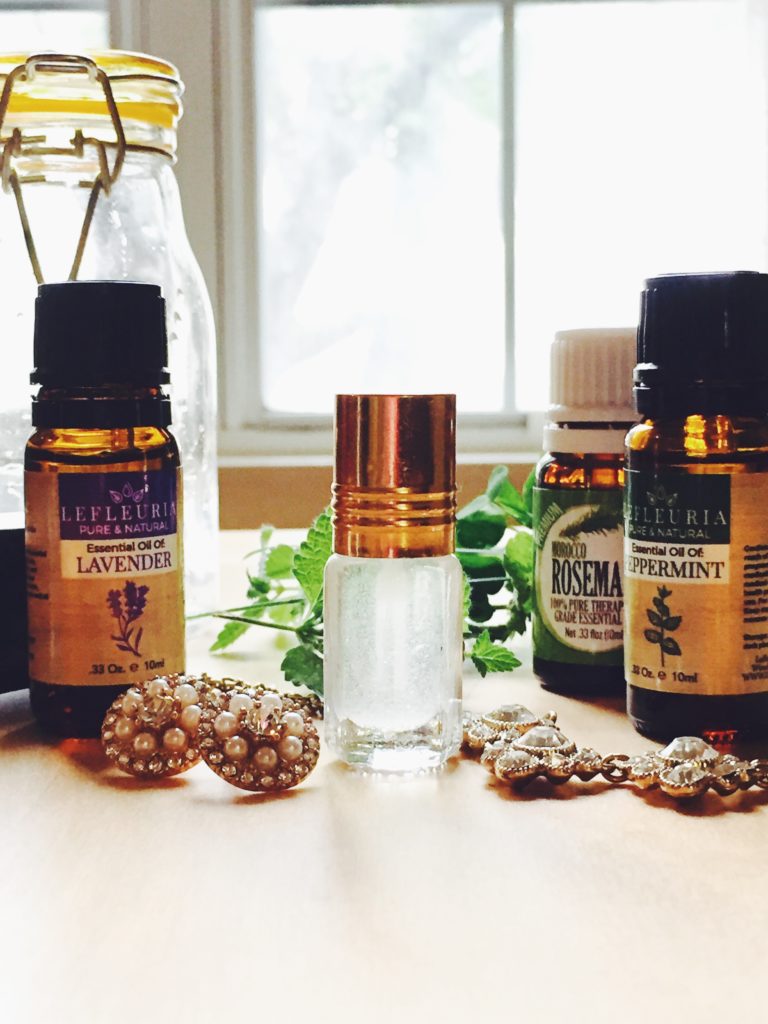 In the end, I had a warm spicy smell I call Spicy Lavender, as the sharp smell of peppermint fades into a lovely, warming coconut and herb mixture. The scent, more than jolting or intoxicating, is a calming and happy scent that works perfectly with my personality.
Do you have a particular scent you want to make your own? Share with us on social media, and don't forget to tag @Cfashionista!