I'm going to be honest with you, the most adventurous I've been this summer is getting out of bed and spontaneously whipping up a snack in the middle of the night. However, summer's just begun, and 'tis the season of travel and adventure. When you live in Jersey, frequent trips to the beach or boardwalk are common. The problem I've always had with making these trips is wanting to be comfortable, but at the same time wanting to look cute for all the pictures you might take along the way and there. You know it's going to be hot all day, especially in a cramped car with all your friends. Although a dress would be easy and cute, you're not going to get the freedom of movement that you would in a pair of shorts.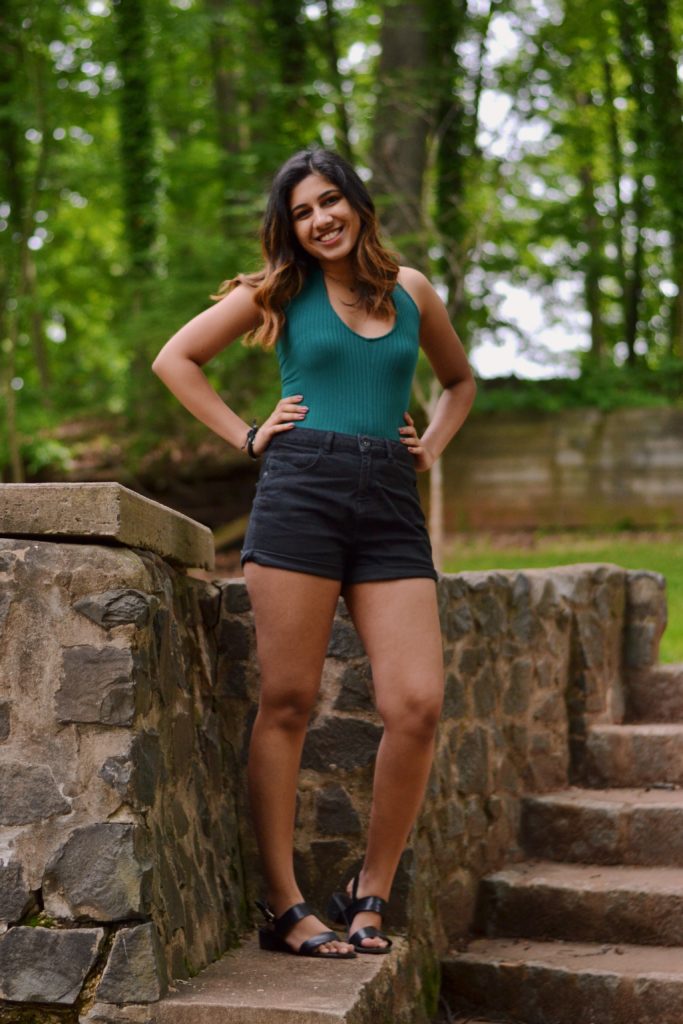 My favorite summer staple this year is this pair of mom shorts. What makes mom shorts different from regular shorts? They're slightly roomier all around, high-waisted, and look great when paired with practically anything. I paired these shorts with a jade green ribbed halter bodysuit. The bodysuit adds a pop of color to the black ensemble—for those of us who love black too much to give it up in the summer.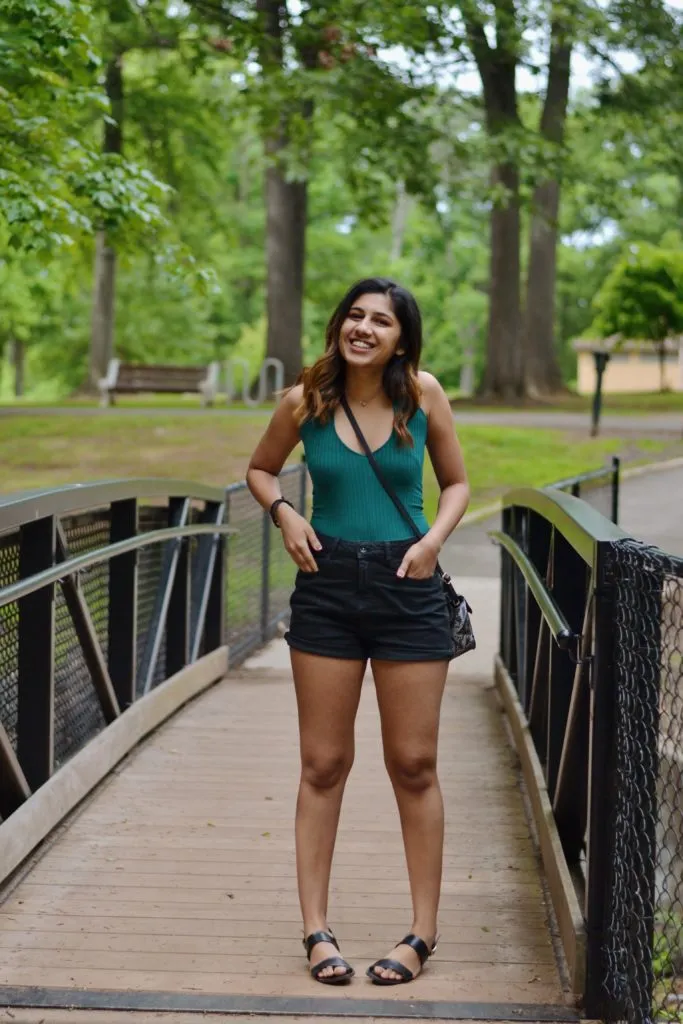 Of course, every Fashionista needs a cute purse, even on an adventure. This compact crossbody has a snakeskin design along the sides and is the perfect size for travel. I paired the outfit with these simple black block heel sandals that are super comfortable and extremely versatile.
I kept it fairly simple with any other accessorizing. Although the basic tattoo chokers are still cute, they're starting to get a little tired. Trade it in for a dainty chain choker like the one I'm wearing. It's simple and you won't be fidgeting with it all day. All you need to finish it off is your favorite pair of shades and you're good to go!
What are you wearing on an adventure this summer? Let me know in the comments below!