Contrary to the common British belief, you cannot beat warm weather by dressing for it. Even the slightest ray of light peeking through the clouds will have all the British bringing out the sandals, shortest shorts, and cutest tanks, becoming quickly disappointed when the daily rain shower hits. It is safe to say that British weather is a little unreliable. Therefore, it can be impossible to choose what to wear in the summer.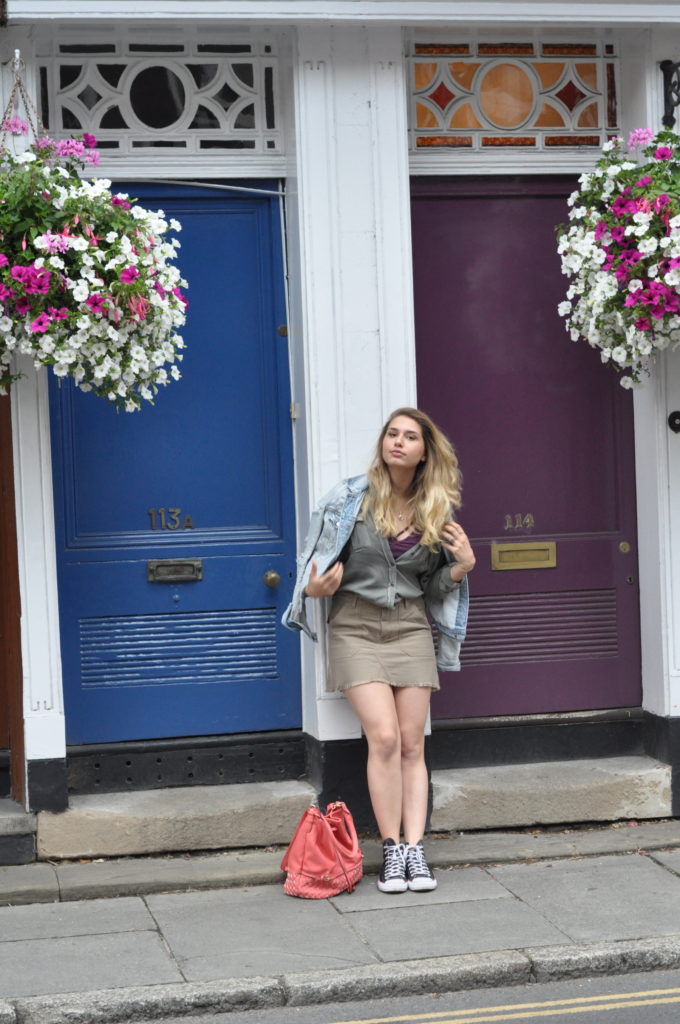 1—Layers. I tend to opt for layers in the summer. It's always easier to take a few things off than to have your bare arms freeze or your cute outfit soaked by the rain in the ever-changing weather. Rethink how to wear some of the pieces you already have hanging in your closet. Mix and match lighter layers like shirts or cardigans. For instance, I like to unbutton a loose shirt to let a tank or bralette peek through. Be prepared to haul your jumper around when all of a sudden the weather warms up though.
 2—Shoes. Even though you probably want to bring out your strappy sandals, wear something slightly more covered like a pair of flats or sneakers. Not only will they keep your feet covered for whatever the British weather has to throw at you, but they're also more comfortable, especially if you're taking long summer walks. 
3—Accessories. A few other must haves would be a pair of sunglasses for those rare clear sky moments, an umbrella for those more common rain spells, and a bag to throw in all your accessories. Opting for a larger bag could come in handy, particularly when the weather warms up, and you want to take a few layers off. Accessories are also a great opportunity to add some pop of color. Just because the weather is dull doesn't mean your outfit has to be as well. 
No matter where your summer plans may take you, the weather will always play a role in what you wear. So, beat the weather with these few tips! Let me know what your ideal summer weather is in the comments below.