This easy breezy beach outfit is perfect for hitting the beach with friends and exploring those joyful little beach towns. Having an outfit that's fashionable to wear over your bikini and go exploring after the beach is key for summer, especially when you're a beach bum like me.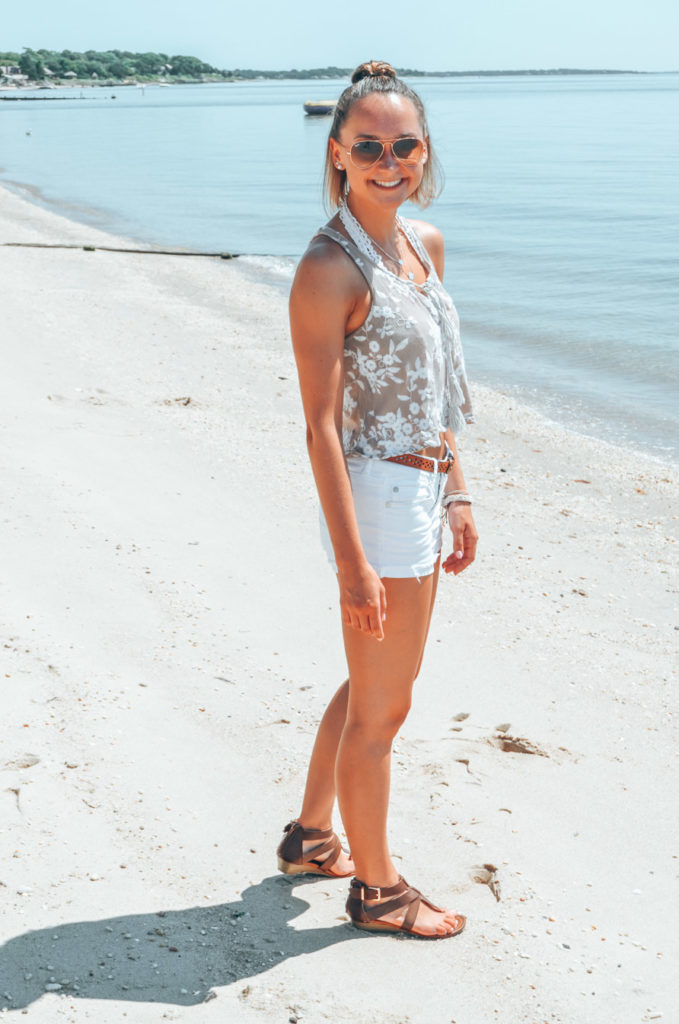 When shopping for summer clothes I like to look for pieces that are quick and easy and will look good on and off the beach. This summer I made sure to get a pair of white denim shorts because they are always an essential in my wardrobe. White denim shorts are easy to dress up and down with the right top and accessories. Also, white shorts help show off your new sun-kissed legs after spending a day at the beach.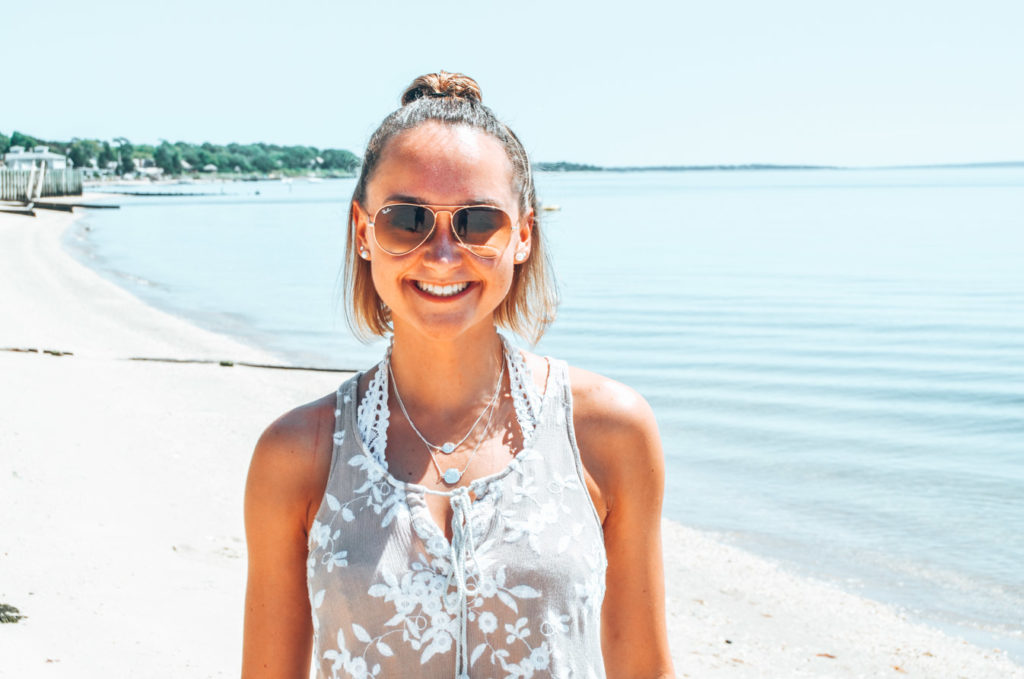 I like to buy tops that are easy and breezy to keep the casual feel of summer in my outfit and also to not restrict what I wear underneath them. This top is perfect for wearing a bikini underneath because it won't cling and create an unwanted outline. I also really love the detail of the tie on this top because it adds a nice rope texture to fit the beachy vibes.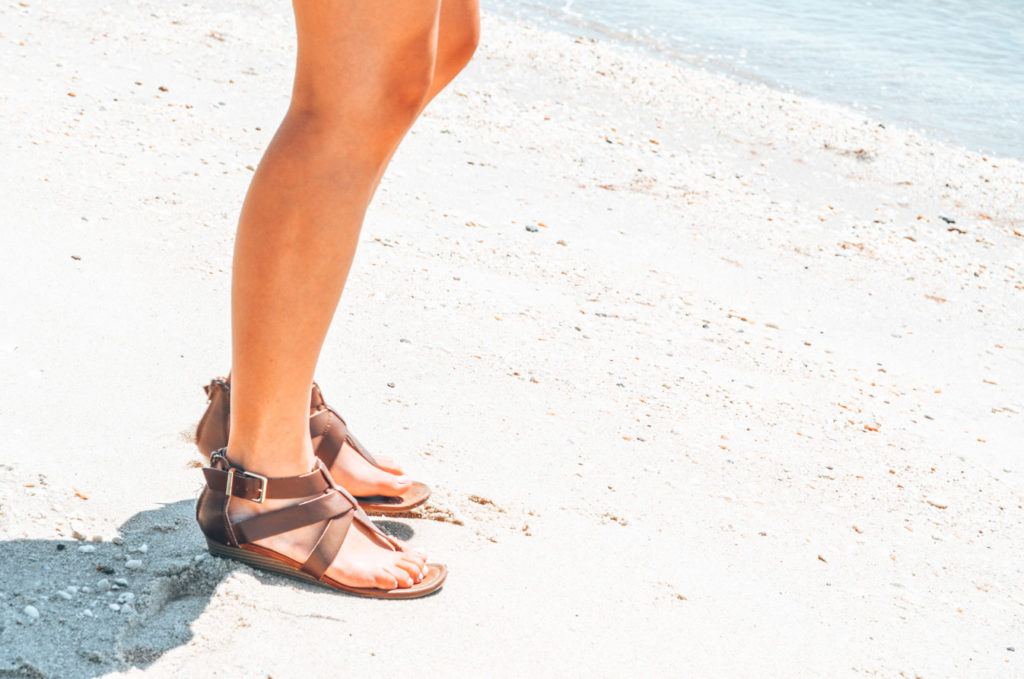 As far as accessories I matched my belt and sandals to complement one another and bring out the brown in this outfit. You can't go to the beach without a pair of great sunglasses! For jewelry, I prefer simple jewelry that makes a statement such as this double chain silver necklace that reminds me of sand dollars. I love my Pura Vida bracelets and wear them every day because they're the perfect summer bracelet.
Put together an easy breezy beach outfit and share it with us in the comments or on Instagram. Don't forget to tag @Cfashionista!