When summer approaches, you don't necessarily think of layering, correct? I am also pretty sure a maxi dress doesn't pop up in your head either. I have a solution for you and  I'm pretty sure you have in your closet, bralettes! There are so many styles to choose from and it's super easy to wear them under a nice, loose, and breezy maxi.
The perfect way to show off your cute bralette in your floral maxi is by buying one that has a deep neckline; either a deep U or V. It's a very easy item to put on if you are running late to your job or internship, but you look amazing wearing it. I am all about comfort in fashion.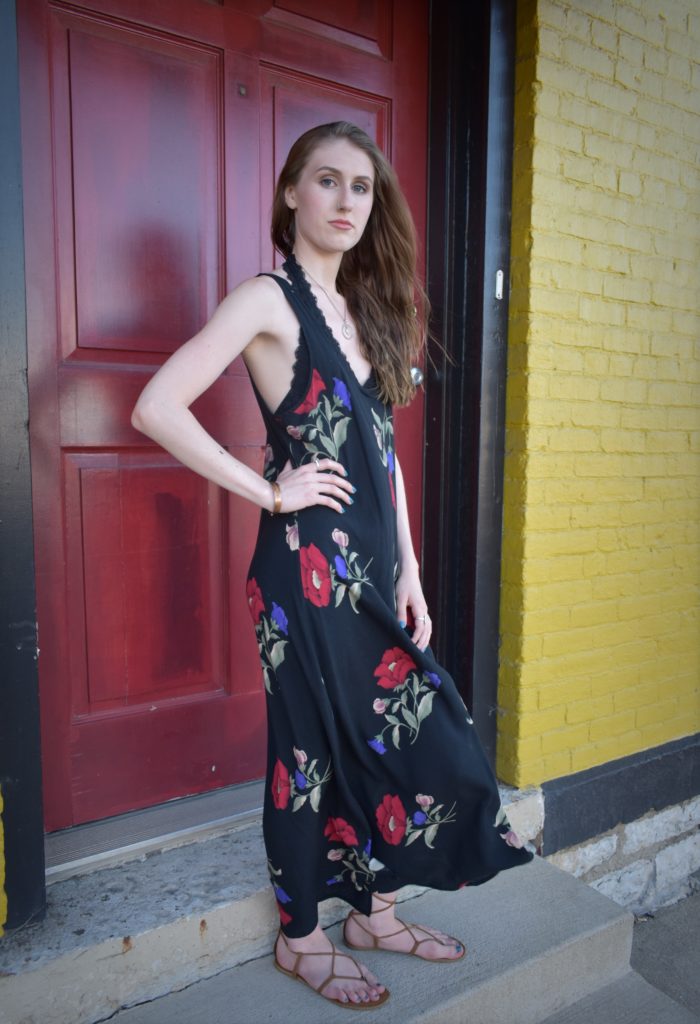 This Fashionista paired some cute and simple accessories to go with her dress that goes perfectly. You can never go wrong with lace-up sandals, they give the outfit an extra accessory because of the lace-up detail on the ankle. Feel free to get them in many colors as well!
The best thing about a maxi dress is that you can wear it anywhere, you can use it as a beach/pool cover-up, wear it to work, or even just a night out with your girls. Just pair a cute pendant or dainty layering necklace, a nice crossbody, your favorite lip color and you are set, girl!
So remember, layering isn't just for the fall or winter, you can do it when it's 90 degrees outside, look stunning, and, most importantly, not die in the heat (isn't that always the summer goal?)
How do you style maxi dresses for summer? Show us on social media! Don't forget to tag @Cfashionista!