I recently attended the Yves Saint Laurent: The Perfection of Style exhibition in Richmond, Virginia. Yves Saint Laurent was a trendsetting designer that became a global phenomenon for his original and creative style. As he so wisely stated, "Fashions fade, style is eternal." He was a pioneer for models of color, and he wasn't afraid to play with gender representation in his designs. Saint Laurent also popularized ready-to-wear high fashion. Here are some ways you can get fashion inspiration from his designs and incorporate them into your wardrobe.
PHOTO: Kristi Mukk
1—Primary colors. This trend is making a comeback, so get ready for bold and confident looks. If you're afraid to play around with color, try bringing it into your wardrobe gradually by experimenting with accessories such as red shoes or a blue bag. I also love the look of a primary color paired with denim or black. For a more dramatic take, try scarlet or cherry red looks as they are trending on the runways this season.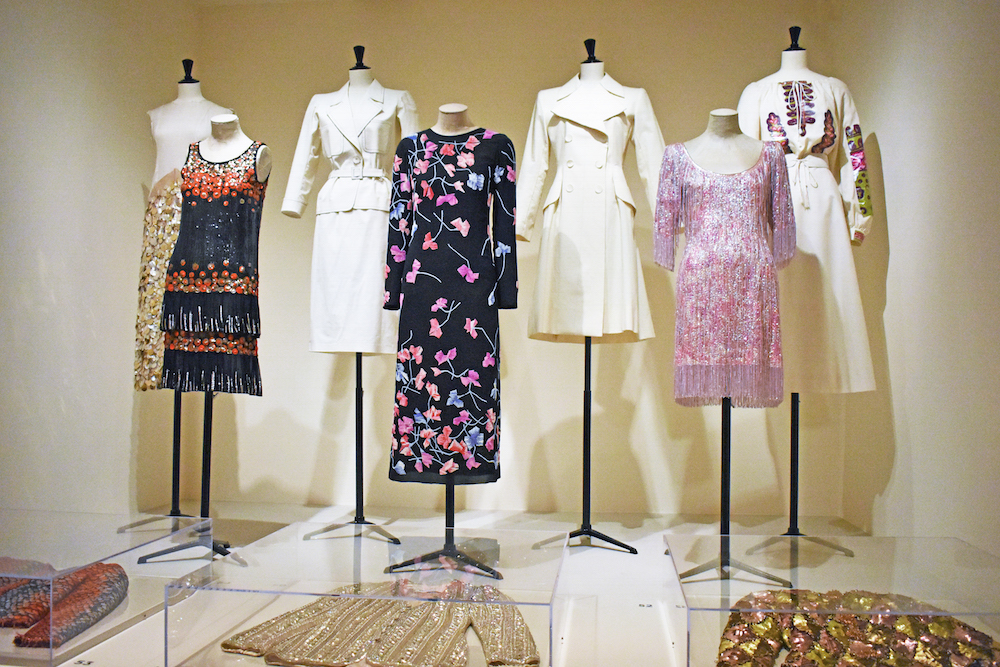 PHOTO: Kristi Mukk
2—Embroidered and jeweled statement pieces. Embroidery has been around for a long time, but it has become a huge trend again recently. Choose an embroidered piece as the statement of your outfit and build the rest of your look around it. Whether it be an embroidered shirt, shoes, or jeans, be sure to keep the rest of your outfit simple. If you like making a statement, try jeweled or metallic pieces that will make your outfit shine.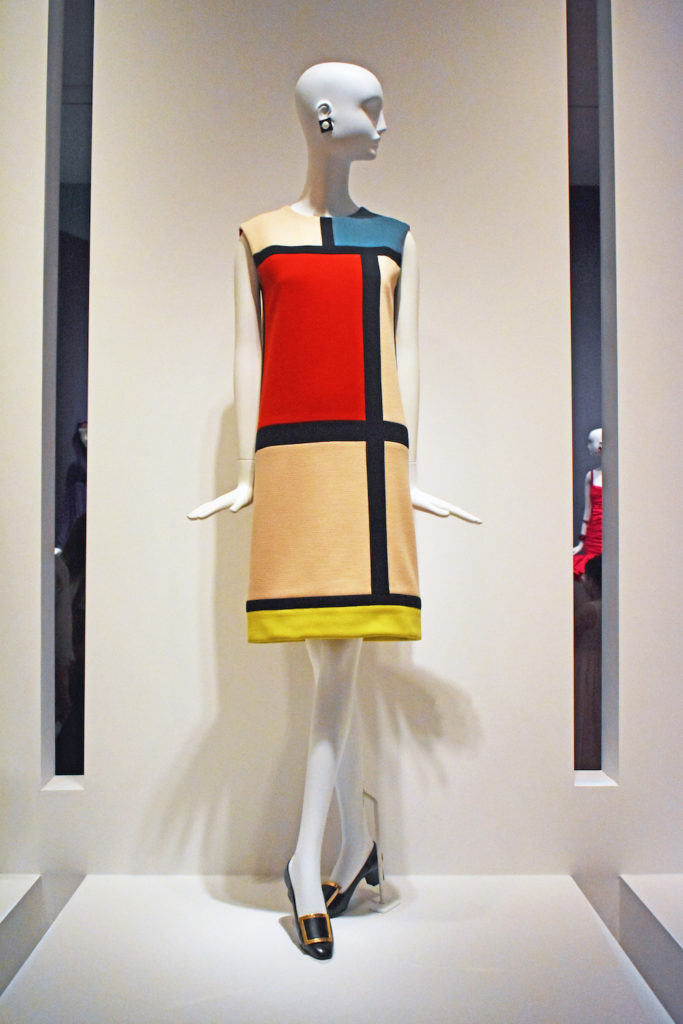 PHOTO: Kristi Mukk
3—Color blocking. This mod shift dress is an iconic style from the '60s. There are two ways to create color-blocked outfits: you can either choose complementary colors that are opposite each other on the color wheel, or you can choose analogous colors that are next to each other on the color wheel. Choose hues that are complimentary to your skin tone, and complete your look with neutral accessories.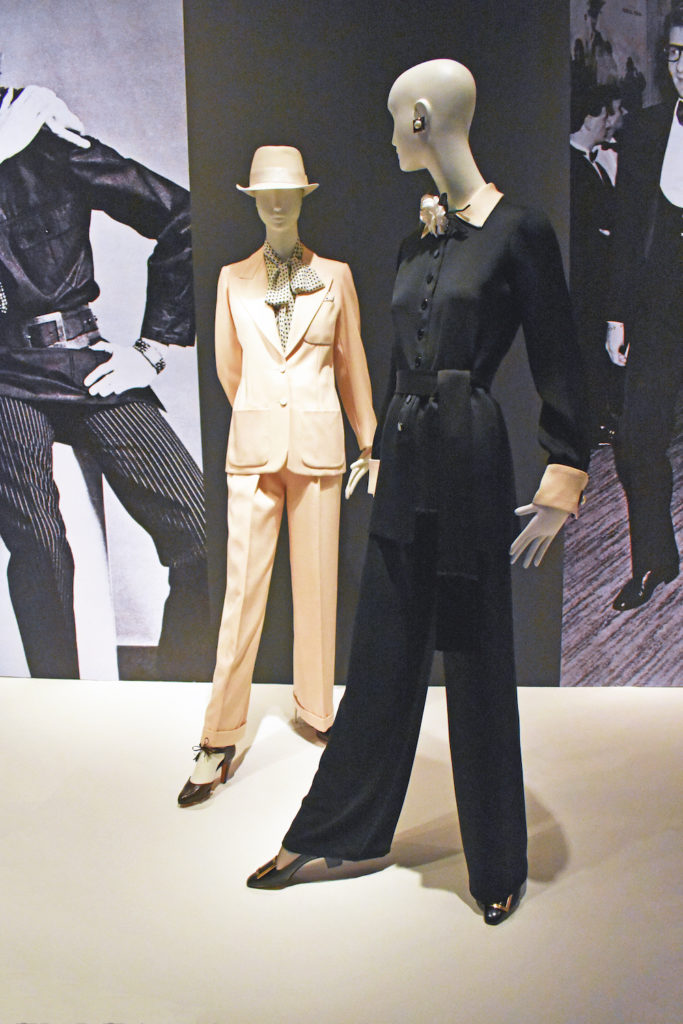 PHOTO: Kristi Mukk
4—Menswear-inspired fashion. Saint Laurent created pantsuits and tuxedos that were tailored to women. Don't be afraid to incorporate menswear looks into your style. When wearing a pantsuit, wear a feminine blouse underneath like the polka dot bow blouse pictured above. You could also experiment with a pantsuit in a feminine color such as the pinkish-beige ensemble above. Don't forget to finish off the look with a stylish heel and feminine accessories.
PHOTO: Kristi Mukk
Which designers inspire you? Let me know in the comments below.