During the summertime, no one wants to go unnoticed, but comfort is also a priority. Everyone wants to find the perfect summer outfit. Let's enjoy summer without outfit planning taking over! This is where a staple piece comes in handy. Having an outfit that revolves around one piece makes for easy and quick assembly.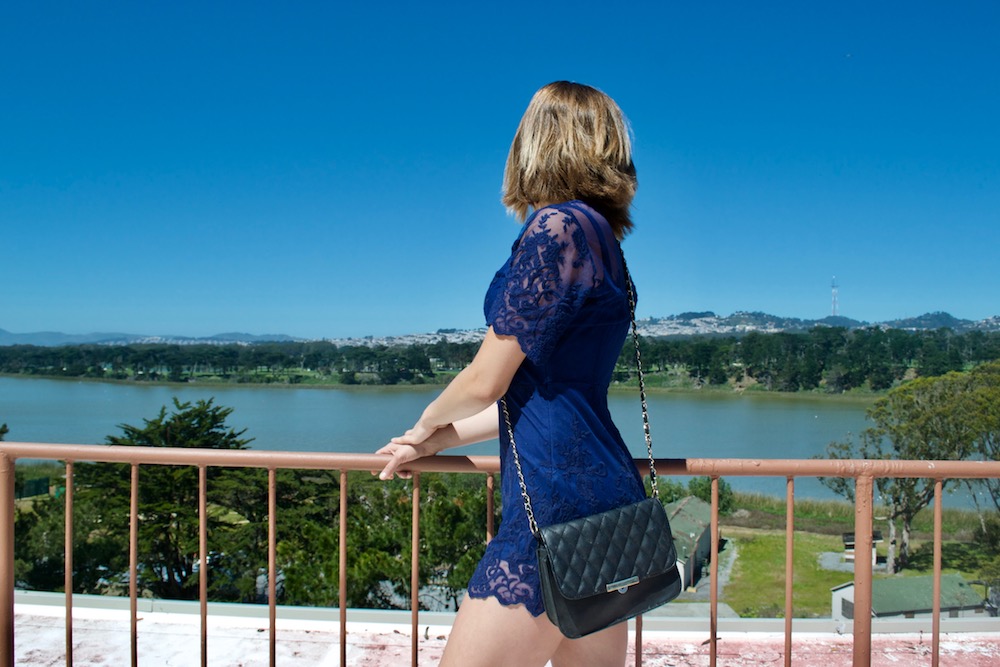 The camera fades into a bright colorful day with a gorgeous blonde on a rooftop, stunned by the vivid spots of blue. Blue skies, blue lake, and blue romper! This dancing Fashionista is pulling out all the stunts in a blue lace romper that shows off some shoulder. This romper allows her some flexibility and gives her room to breath. The black booties show off the perfect amount of leg for the summer sun. The thin necklace and clutch-sized black purse are simple, yet noticeable.
As this Fashionista student-dancer says: "What you wear in class says a lot about you as a dancer. It is always important to look your best and present yourself in a unique way. You want to stand out." This quote identifies this look perfectly! The blue romper is a unique staple of this outfit.
This Fashionista is inspired by models like Gigi Hadid who can successfully pull of looks that are labeled as "sporty chic." Models like Gigi know how to blend a relaxed, yet city-appropriate look. The flexibility of being comfortable and socializing determines what your staple piece will be. For this look, she chose something that gave her ease when slipping it on. Luckily, there are many staple piece options this summer to create outstanding looks!
Let us know in the comments below what your favorite staple piece is.