As the weather gets warmer, we start breaking out our favorite summer styles. For some of us, our go-to look during these warmer months is shorts and a tank top. My favorite summertime look, however, is a maxi dress! The maxi dress keeps you comfortable, but still looks stylish and put together.
It's an easy outfit that doesn't require hours of sifting through your closet trying to find a top and pair of bottoms that match. What I love about maxi dresses is how versatile they are; they're great for any summertime festivity. They can be dressed down and paired with sandals for a backyard barbecue or dressed up with jewelry and a pair of wedges for a summer wedding.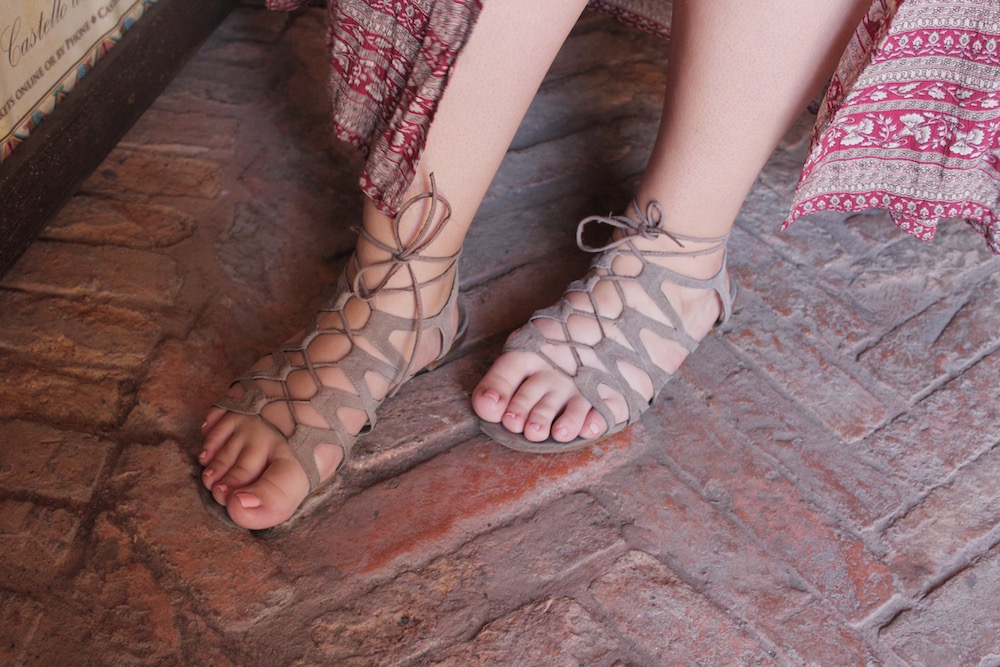 For a recent trip to Napa, California, I opted to keep my styling of the maxi dress casual. I styled mine with a brown leather belt to synch in the waist of the dress, a denim jacket, and my favorite flat lace-up sandals. I also styled it with a brown felt hat, just to give the look a little more bohemian flare.
One of my favorite aspects of this dress is the slit up the front of the dress. The slit helps the dress seem more youthful. The drawstring around the waist also makes the dress more flattering. Be sure to add a maxi dress into your summer staples to keep you looking chic all summer long!
What is your go-to summer look? Show us by sharing your photos and tagging @CFashionista!