This summer's style forecast looks so bright!
Forget being mellow in yellow and add what Elle magazine shares as, "Cheerful yellow, this season's runaway runway trend" into your wardrobe heading into summer.
This sunny hue is nonetheless one of my absolute favorite pops of color as we slide into the summer break. Allow some sunshine into your outfits with perfect pastels and pops of your favorite shade. With the weather warming up, there is something simply perfect about adding simple pieces together that transition so seamlessly from daytime to nighttime.
I couldn't help but catch a glimpse of this cool girl whose confidence was radiating all around her as she went from her shift at work to a night out with the girls. As we began to chat, she shared how she loves to pair basics together. I couldn't help but agree that this gorgeous yellow tank complemented her features so well with her favorite light wash denim, and gave her a warm look to her outfit.
Ditching the black flats and adding some height with a peep toe heeled sandal was a seamless touch. Pairing simple gold accessories gave this Fashionista a minimalist vibe keeping it clean and simple. Throwing on a knit cardigan or lightweight bomber jacket was an ideal touch to turn this bright daytime look into a charming evening look keeping the pastels still in play.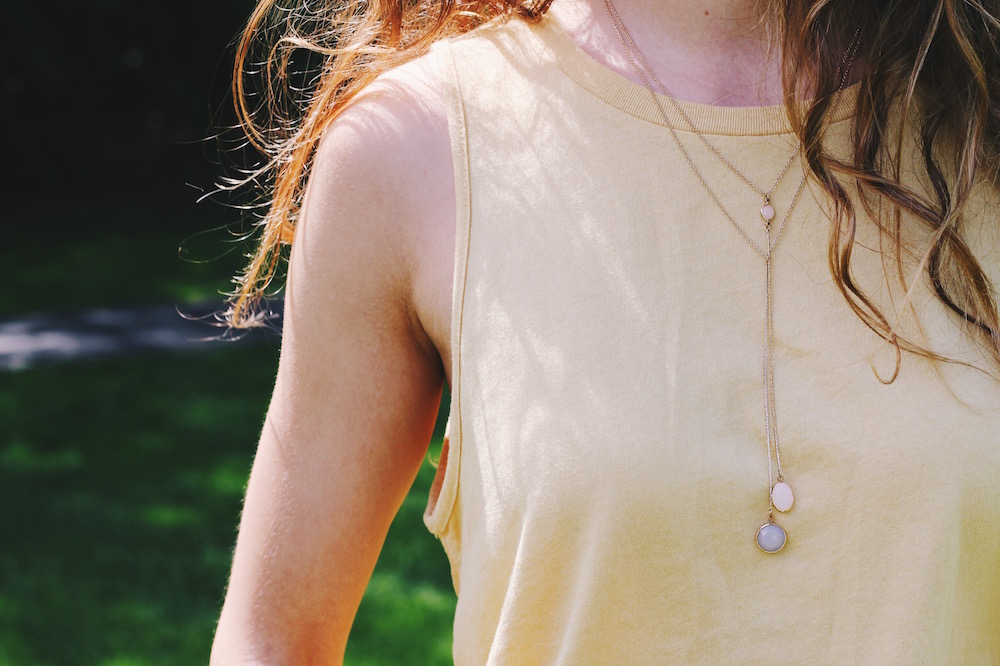 As summer comes in full strides, I cannot wait to see all these gorgeous Fashionistas interpret their own version of this runway trend to brighten up their wardrobes. Whether that be a simple pastel pom pom earring or blush-toned clutch, this delicate detail is so easy to incorporate.
Admire those beautiful summer skies and draw inspiration from those soft-hued sunsets because long summer nights are ahead, and we are so ready!
Where do you draw your summer outfit inspiration from? Let us know in the comments below or by sharing a picture with @Cfashionista on Instagram!