Dr. Martens is by far one of the most iconic shoe companies that was ever created. Since the first boot hit the scene in April of 1960, it was a cultural staple through many generations and subcultures. As many of us know, the Dr. Martens boot was the signature item to wear during the punk movement in the 1960s and early 1970s. Since then, the shoe has transcended many different pop culture movements and become the perfect boot for many different styles.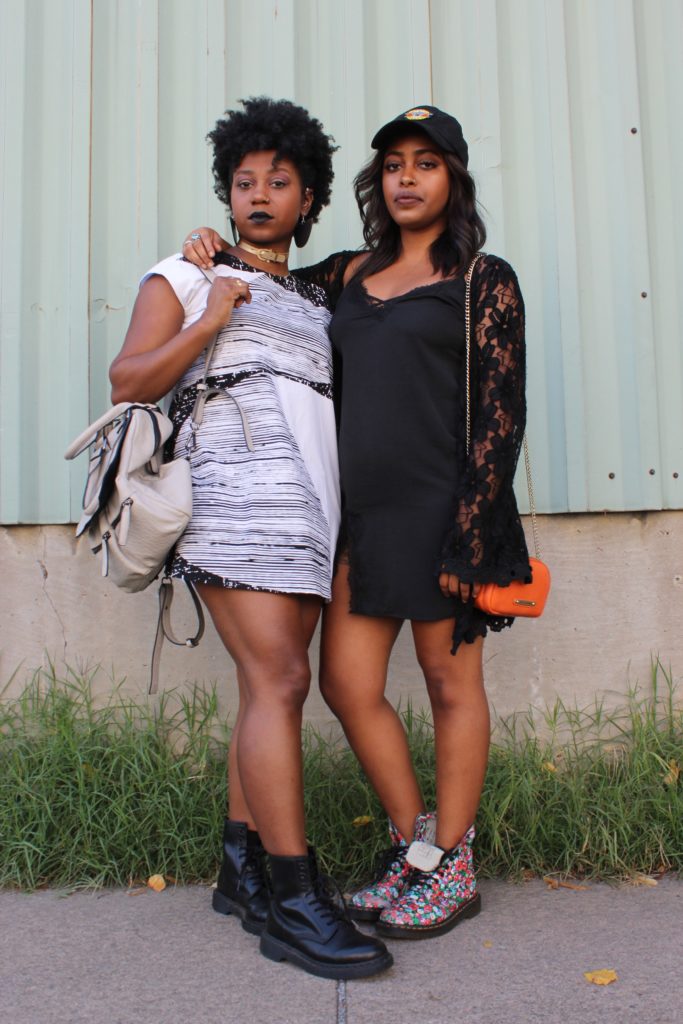 To showcase how Dr. Martens can be styled outside of its typical, classic punk fashion, I teamed up with my best friend and fashion blogger for a modern punk photo shoot with a twist. We both wanted to exhibit our own take on punk while also channeling our black girl magic for a fierce, stylish shoot. We tied together the aesthetic of the punk culture by rocking our favorite pairs of Dr. Martens.
1—The feminine punk. Rekik took on more of a feminine approach to her punk-inspired style. She wore a black slip dress that catered to a more feminine, seductive side of punk and paired it with a black, floral lace cardigan which added a soft touch to her dark look. Sticking true to the punk style, of course, she topped this look off by wearing Floral Pascal Dr. Martens. Her choice of this floral boot polished off the feminine aesthetic that she brought to the punk style, and also added a punch of color to her cool look along with her bright orange mini shoulder bag. To accessorize and complete her look, Rekik wore a dark lip and flaunted silver rings which both stuck to the rock star spirit of punk.
2—The eclectic punk. I took on a more eclectic, abstract approach to the punk style, which is the aesthetic that I am most comfortable with. I had a great time styling this look while staying true to my natural style sense, letting punk elements shine through. I styled myself with a black-and-white abstract printed A-line dress, a cream backpack purse, and the classic black Dr. Martens. The dress was a big statement for this look, which spoke to the erratic nature of the punk culture and music. I also styled my natural hair in a faux mohawk, which was also an iconic style during the punk era. I also sported a black lip and a gold choker that played upon the chokers that were worn during the classic punk era.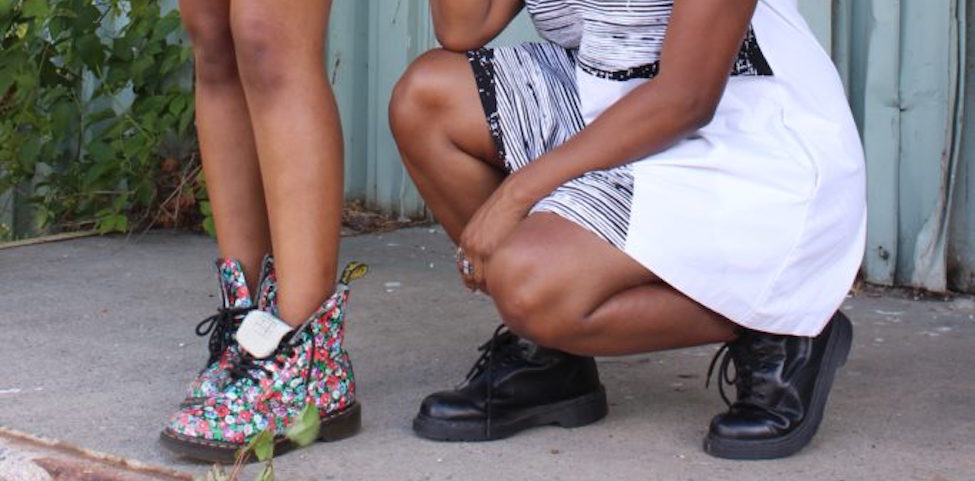 No matter what your style is, I believe that there is a little punk in everyone. You can never be a full punk until you love your Dr. Martens as much as we do!
Want to rock out with your best punk look? Show us on social media! Tag us @CFashionista.