If you're a vintage shopper like me, you know that finding a great pair of used-but-not-too-used, vintage Levi's is the ultimate achievement. While there are thousands and thousands of pairs in the world, only a rare few will find that one perfect fit. I'll admit that over the last four years, I've exhausted my thrift shop resources and have tried on give-or-take a hundred pairs of jeans, all with no prevail. Let's just say that hope was dwindling.
A few short weeks ago, with the last bit of will that I had left, I set out to a flea market that I'd perused for denim just a week prior. Under the glare of Brooklyn's June sun, I spotted a pair of light-wash jeans mixed in with a dozen too-dark, too-stiff pairs of denim. I slipped them on, ignoring sizes as many thrifters know to do, behind the vendor's makeshift dressing room, and even without a mirror, I knew that I'd finally done it. That was the day my wardrobe changed.
Okay fine, I'll cut the theatrics, but in reality, finding my now-favorite pair of vintage Levi's has significantly altered my everyday dress. Prior to that fateful day, I was a one-top shop with about ten different pairs of jeans, trousers, skirts, and shorts that I switched in and out depending on my mood or the weather; however, now that I have one great pair of denim, there's a new challenge at hand. If I wanted to wear the same jeans multiple times a week, I'd need to find some other way to express myself and maintain the diversity in my wardrobe.
My solution: tops, tops, and more tops. No longer am I forced to spend all my time and money in the denim section of every vintage boutique, thrift shop, or flea market; so naturally, to fill the void, I've begun spending all my time and money with the endless array of blouses at every vintage boutique, thrift shop, and flea market. I may have found my happy-ever-after jeans, but I will always have to get my vintage fix. Below, find the ways in which I managed to wear the same pair of vintage Levi's six days in a row while still seemingly wearing something completely different.
I'm kind of addicted to wrap tops.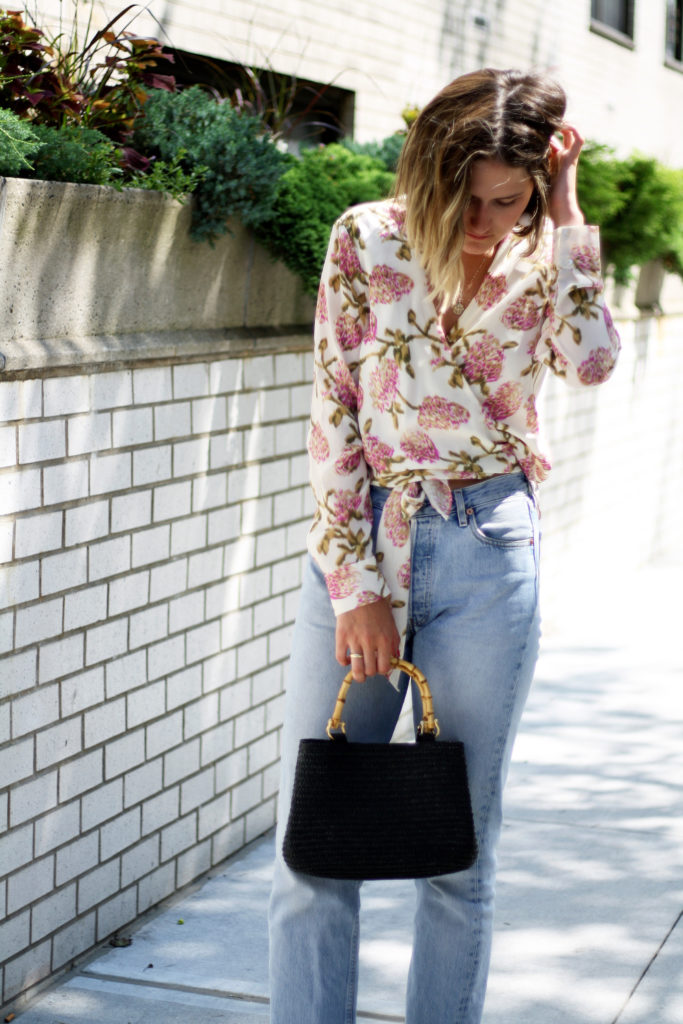 Sometimes I just roll out of bed with my pajama shirt still on and then slip on these jeans. 
Other days, I make them more formal with a blazer. 
If it's above 80º, you can almost always find me in some kind of camisole.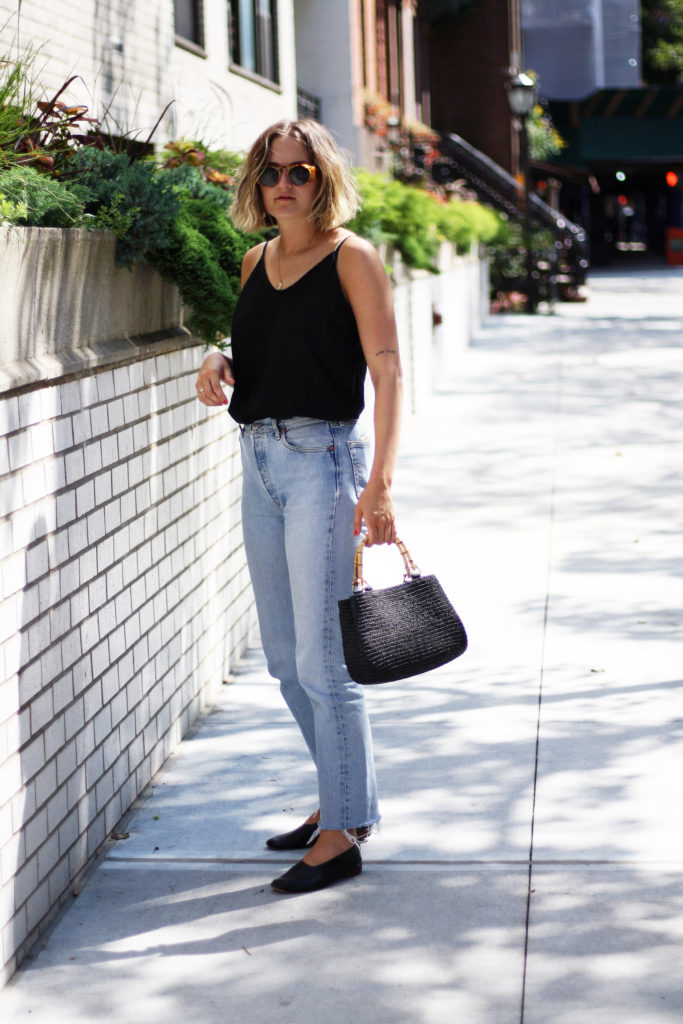 Anyone who knows me is aware of my ever-growing collection of white tops.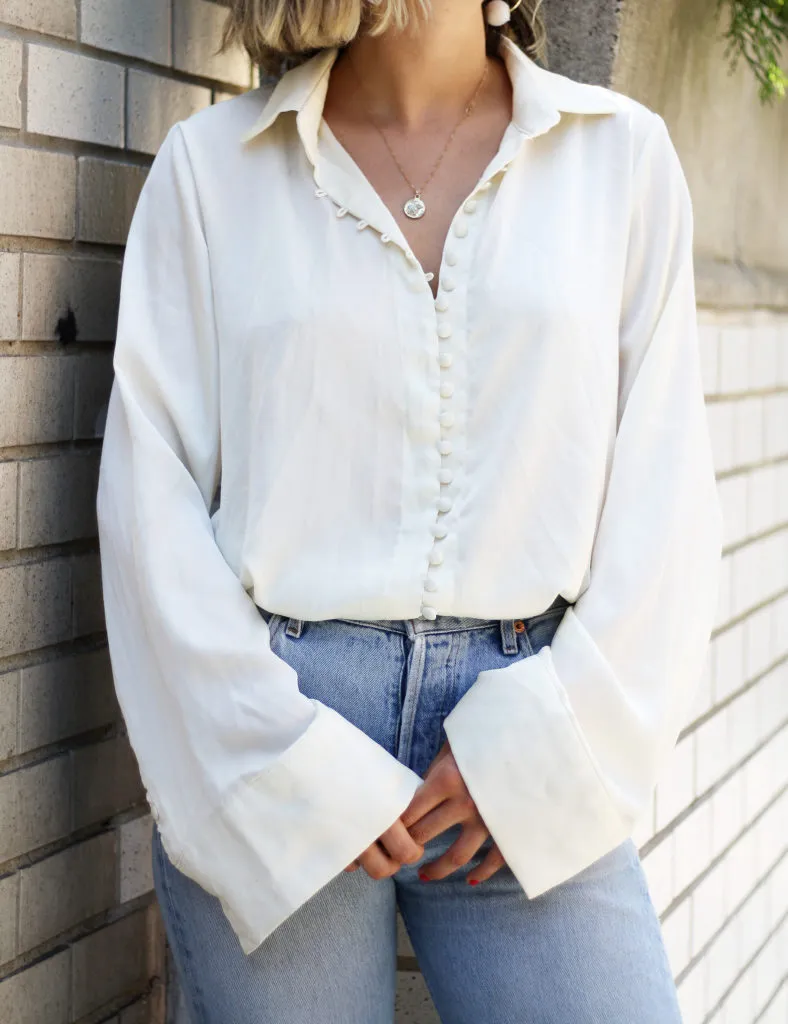 But every once in a while, I go for bold colors.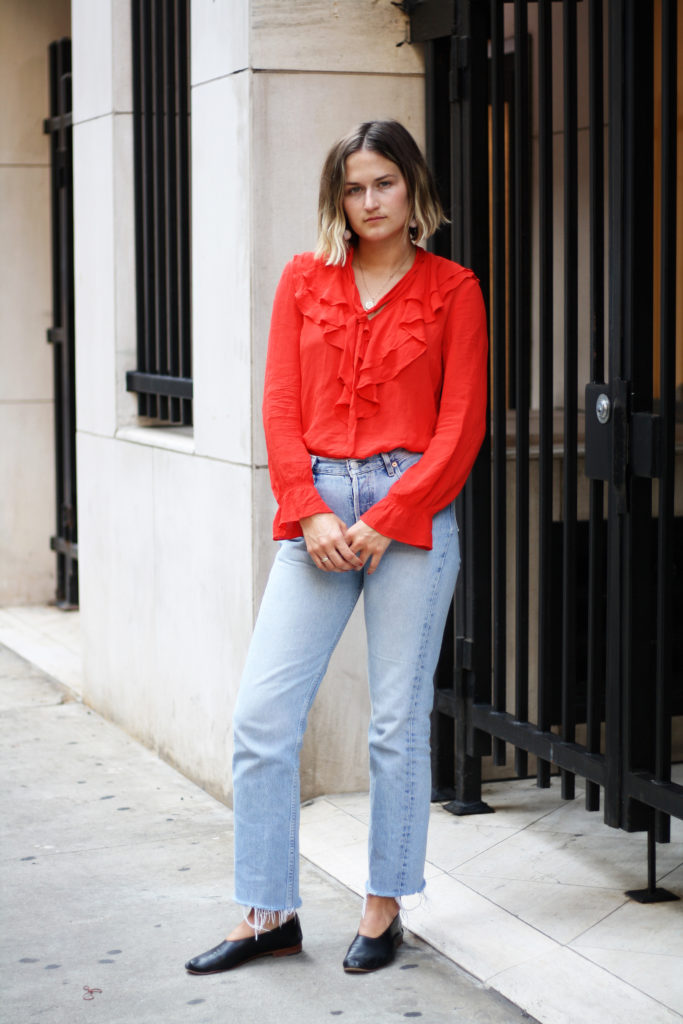 So I survived in style. Have any trusty pieces of clothing that you would (and have) rocked for more days than you care to count? Show us your ride and die look on Instagram—don't forget to tag @CFashionista.