It's already mid summer now, what are you waiting for? Take out all your cute tops and shorts and put them on! But wait, before you take out your clothes from the closet, there's something you need to know: matching matters!
I'm not saying that you should wear the same color for your tops and pants, but to focus on details—that's what makes your look special. Stripes are an element that will never be outdated, but it doesn't have to be black and white. White stripes on red color is a good choice. Dark red goes with any color, especially jeans. The bodysuit shown in this Insta is a good example. Since the top is the focus, the bottom should be simple, so it won't make the whole look jumbled.
Now, the choker is the soul and the matchy-matchy part of the look. The top's front is very open, which makes it look like something is missing. But a choker can make everything better. It compensates the emptiness of the front part. A black choker would be classic, but a red one can bring a fresh element to the look and also match the top.
Another great matching element of this look is the sunglasses and bracelet. The sunglasses have a frame that is red and green. The bracelet is the color of the Italian flag, which also has red and green elements. It's a striking match of colors which attracts people's attention. At the same time, it's not a big chunk on your wrist that may disrupt the unity of your look.
There are so many different and cute clothes to wear in summer. But to make yourself stand out from the crowd, the right color is essential, as well as the details like matching your color.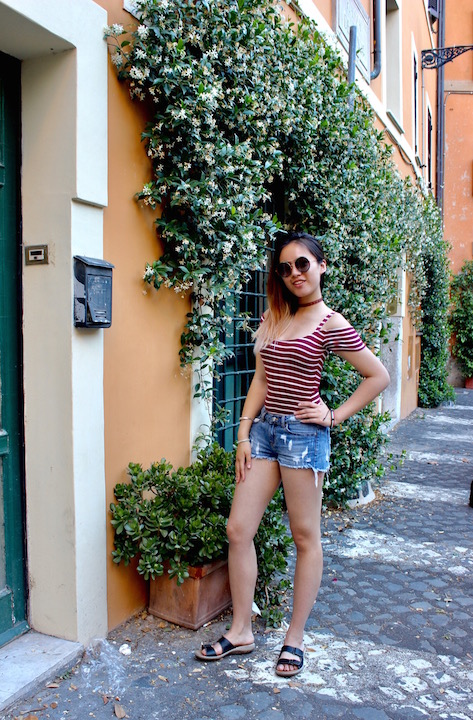 What's your favorite way to match for the perfect statement piece? Let me know in the comments below!