Summer's on at full blast, and new trends are cropping up everywhere. While the latest trends are always exciting to try out, it might not be as fun to show up at work or class wearing the same outfit everyone else is wearing. This had me thinking on what I could do to spritz up my wardrobe. Looking around, I found Indian accents lying unused in my jewelry box and my closet. I decided to add some glamour to my professional and everyday outfits with what I found.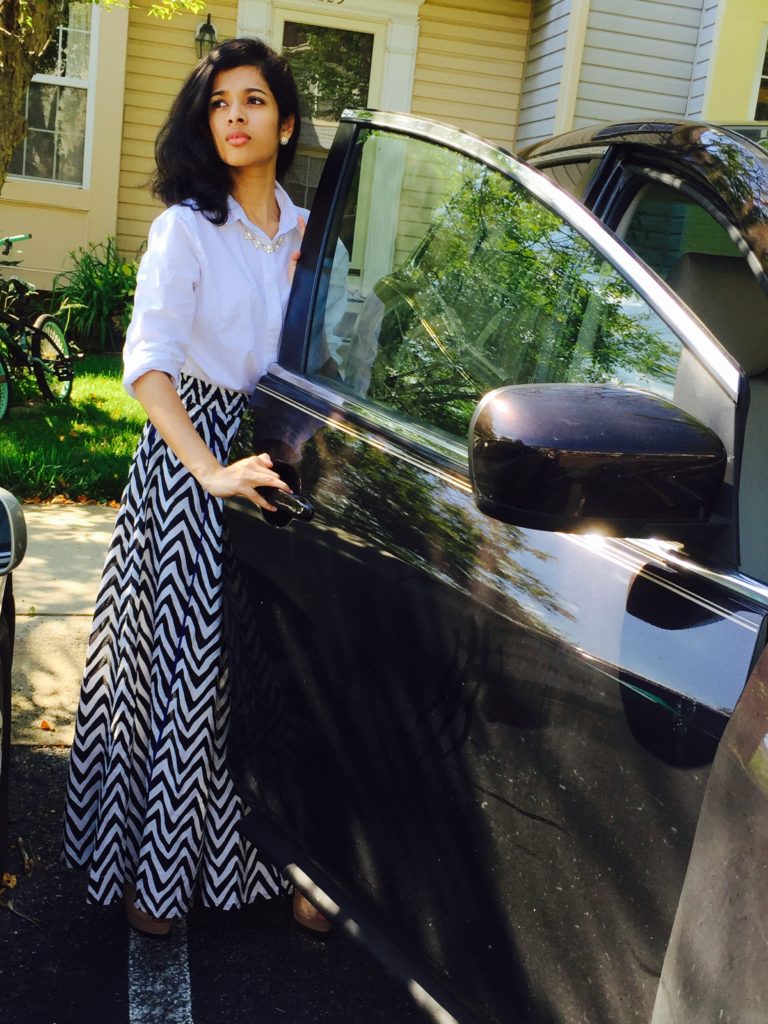 1—Professional Outfit
The first outfit I decided to change a bit was my professional dress. I usually stick to blazers, white button downs and fitting ankle-length trousers. But the ubiquity of the outfit was killing me. I decided to keep the iconic white button down, but I got funky with the rest of my outfit. I complemented the structured T-shirt with flowy black and white palazzos. The black and white color scheme kept the outfit from being too loud and distracting, but allowed a change in form that still caught the eye.
I kept the jewelry minimal with a light diamond necklace and earrings that lent some elegance to the outfit. I also added a black leather tote to the ensemble that's large enough to take your laptop and other essentials you'll need for a productive day at work. The nude heels kept the focus on the bottoms. The added height kept me from looking like I was drowning in the pant's material.
2—Everyday Outfit
Going to class or out with friends is a great time to express your fashionable side and have fun with your outfit. There's no canvas ready to be painted quite like the outdoors. For my everyday outfit, I decided to go with a royal blue tunic. I gave it a casual vibe with a pair of light-wash ankle-cropped jeans. I added a flowing lace vest from Forever 21 for extra oomph and texture, adding to the already flowy feel of the tunic.
I paired the outfit with an embroidered set of royal blue juttis (Indian slippers) to really give that ethnic look. The shoes can be exchanged with a pair of embroidered flats for just as much drama but a more modern vibe or an office look.
The jewelry was where I really brought out some quirky pieces. The dangling earrings were silver with hints of turquoise that brought further dimension to the blue outfit. They also complemented the embroidery of the shoes.These accents helped me have fun with my outfit and remain comfortable with soft fabric The juttis were flat and great for a day out, and I felt prepared with the backpack at my side.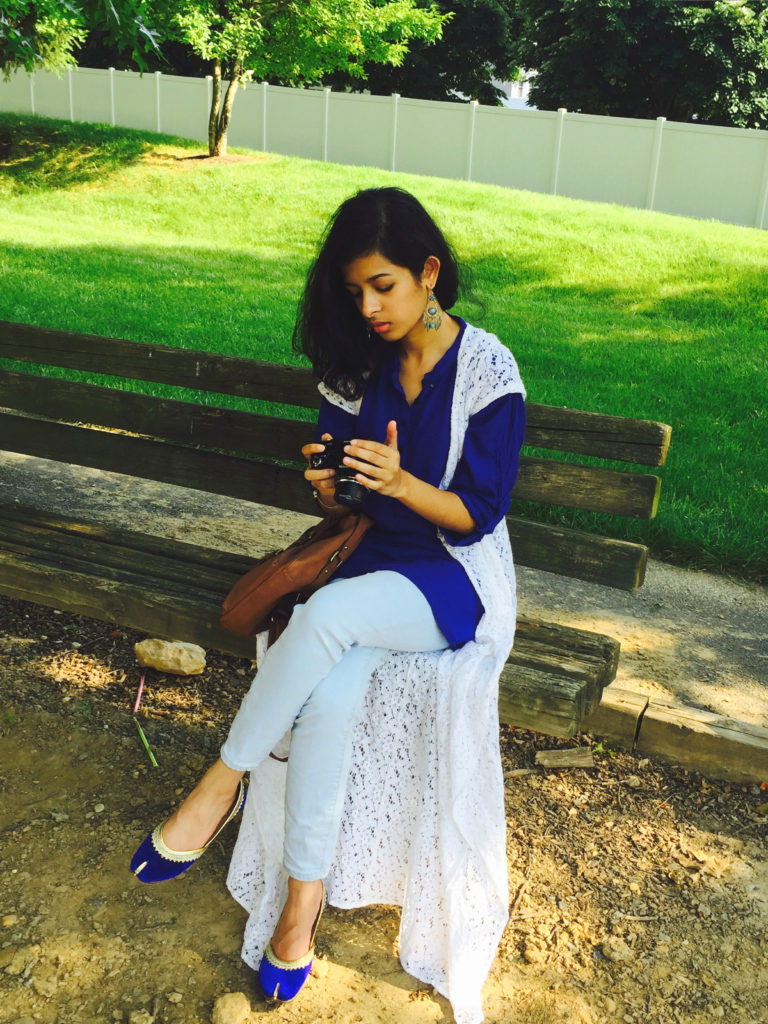 Show us how you add some fun to your outfits! Tag @Cfashionista to your pictures and have some fun!