I found a long lost love for this summer: stripes! Bold stripes are always a statement as they have been worn everywhere from the runway to the street.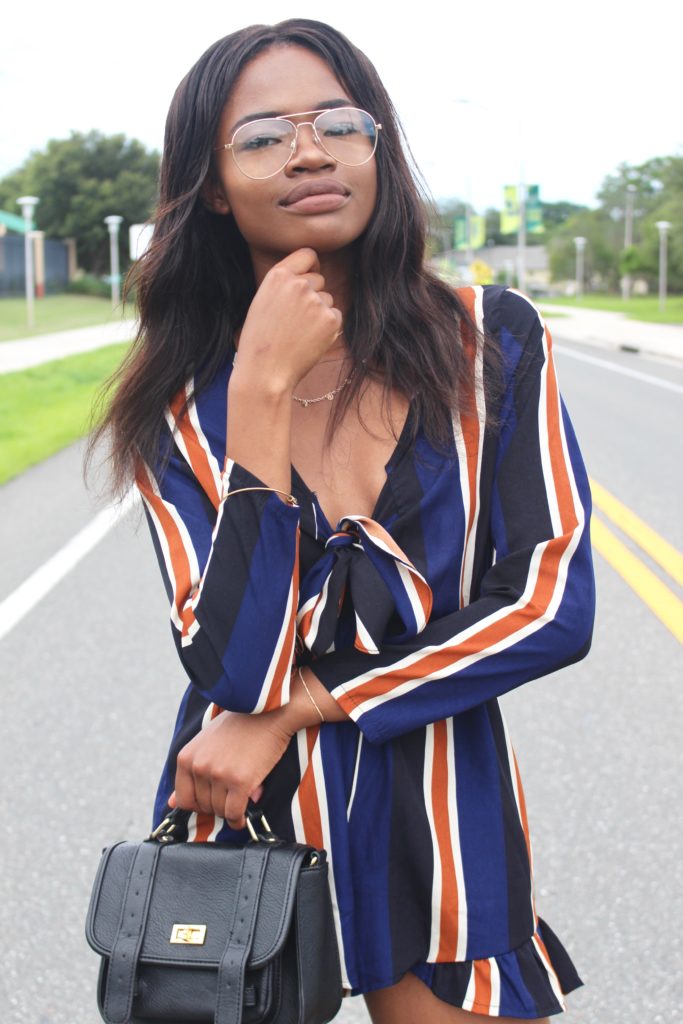 Stripes are an amazing go-to. I chose this romper because it's comfortable for the hot weather and it's summer, the more relaxed season of the year for college students. You can take advantage of the fewer credits hours by wearing outfits that help you de-stress and feel self-assured. You could also wear this attire to hang out with friends right after classes. This outfit is so versatile and could be worn for different occasions.
To go to class, you could pair it up with a pair plain of sneakers or sandals. While to go out with friends you could use the same or pair it with heels. The pair of glasses, necklace, and bag add a vintage and sophisticated feel.
I have a few tips that I learned from this styling. First, love and be confident in your wardrobe; it will be much easier to create looks that you'll feel beautiful in since the clothing and accessories in your wardrobe are based on your style. When you add little elements, it should result in a stunning look. Second, create the look you have in mind. For example, the purse had a long strap but tucking it in was a much better for the look I imagined. Third, wear stripes; tops, rompers, jumpsuits, skirts, dresses. You'll clearly look chic and feel très chic like this Fashionista!
How do you rock stripes? Comment blow or show us on social media by tagging @CFashionista!