What started as a passion for jewelry at age eight, turned into a successful business that has provided individuals from all over the east coast with beaded fashions. Jamie's Jewels is a hand-crafted business started by Jamie Johnson of Shelburne, Vermont.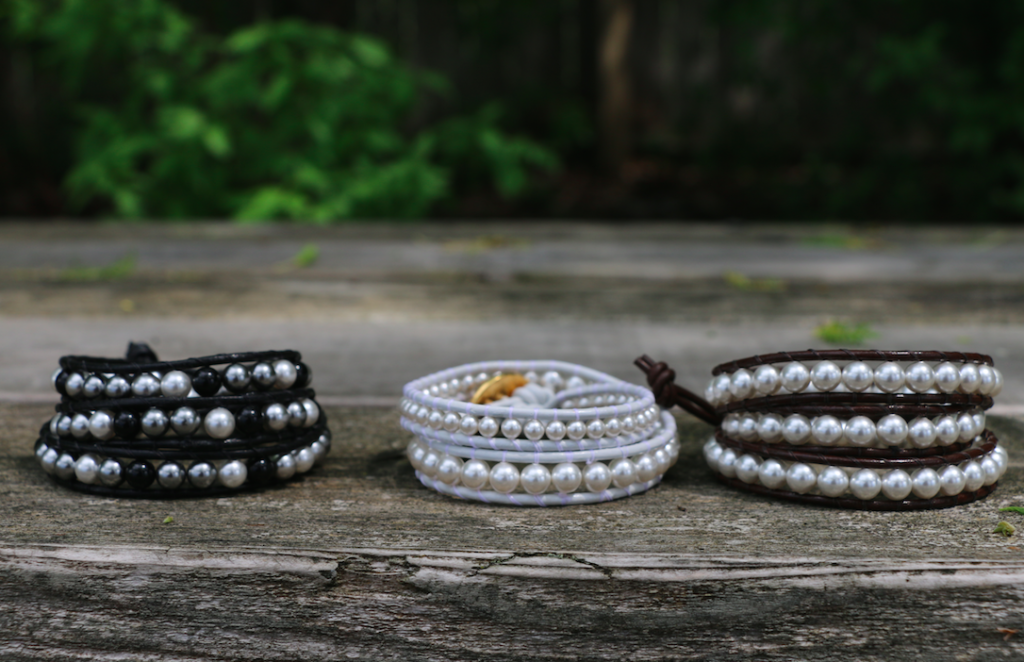 This Fashionista values her custom work, and had to learn how to evolve with ever-changing trends. Though her styles have changed over the years, from beaded bracelets to necklaces and earrings, her wrap bracelets have stuck around the longest, finding her the most success.
Her business started at a local craft fair in Vermont, where she sold her first pieces twelve years ago. A milestone for her was when she made her first bracelet as a gift for one of her teachers in elementary school. This continued into present day, where Jamie has now completed hundreds of custom orders.
These bracelets are made with various materials including leather, pearls, a variety of gem stones, crystals, sterling silver, 14k gold, and more.
Her jewelry is perfect for a day-to-night look. Whether you want to pair a pearl-infused bracelet with a black dress for a night out with the girls, or a fun turquoise stone with a white summer dress that's perfect for a evening of boating.
Styles are available for men, women, and children in in either single-, double-, or triple-wrapped styles!
Jamie's Jewels are sold through wholesale, online at jamiesjewels4.com, available on Etsy, and also sold in trunk shows that benefit local charities.
Do own anything from this up-and-coming jewelry maker? Tell us about on social media and tag @CFashionista!