Adopting a dude-like approach to fashion is leading ladies to major clothing revelations. We're basically beating them at their own game. It's time to take a cue from the boys, and shop their closets for the latest in street-style looks. From casual to sophisticated, women continue appropriating menswear into their daily wardrobes, and it's establishing nothing less than envy-worthy results.
Men's fashion recognizes the beauty of minimalism, and we're finally uncovering their wardrobe sensibility secrets. Ultimately, it's officially noted that maximizing the impact of your closet with a minimum number of pieces doesn't make you one of the guys, it promises a style perfectly tailored for you.
Here's a few masculine tips and trends to satisfy the menswear hole in our hearts.
Pulling off the borrowed-from-the-boys trend doesn't mean sacrificing your femininity. Top off your ever-stylish white shirt with a strong, oversized double breasted coat.
Grandpa chic is a thing, and these embroidered loafers have officially shook the fashion world.
It's risky business, but don't shy away from the men's department. The best oversized sweaters and slouchy button-downs are still awaiting you!
Keep it clean— Balance your menswear-inspired baseball cap with fun, feminine embellishments.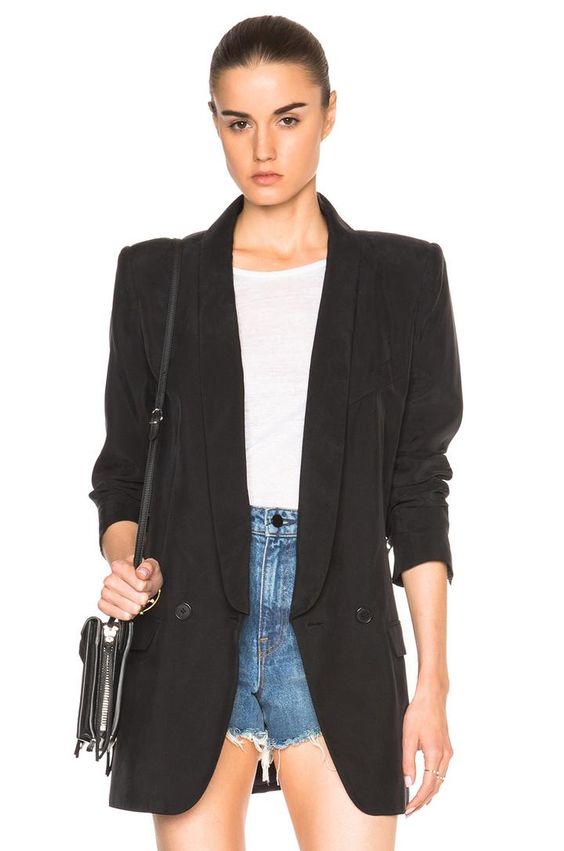 Embrace your inner Alexa Chung with a match-made-in-heaven, tailored blazer.
While our boyfriends' closets may not be up to par for actual borrowing purposes, we're still keen on taking style cues from their better dressed counterparts. Be sure to thank them for boyfriend jeans.
You can always count on a pair of signature sneakers. Promising both comfort and style? What more can you really ask for? It's a win win!