The college life can hit you hard; assignments, deadlines, and tests all just flood in and it's so easy to give up on personal appearance and go for leggings and baggy hoodies. But it is so important to continuously put that little bit of effort into your appearance, even if it means getting ten minutes less of sleep daily. It's easy to forget that your lecturers and tutors can possibly aid you in getting a job or advocate for you in getting into a course. Ensuring that you're dressing in a smart yet casual way can be the make or break factor for their opinion of you. Dressing smart always portrays an image of not only sophistication but also that you take things seriously. It can also make you memorable and stand out from the crowd. One of the simplest ways to do this is to wear all black.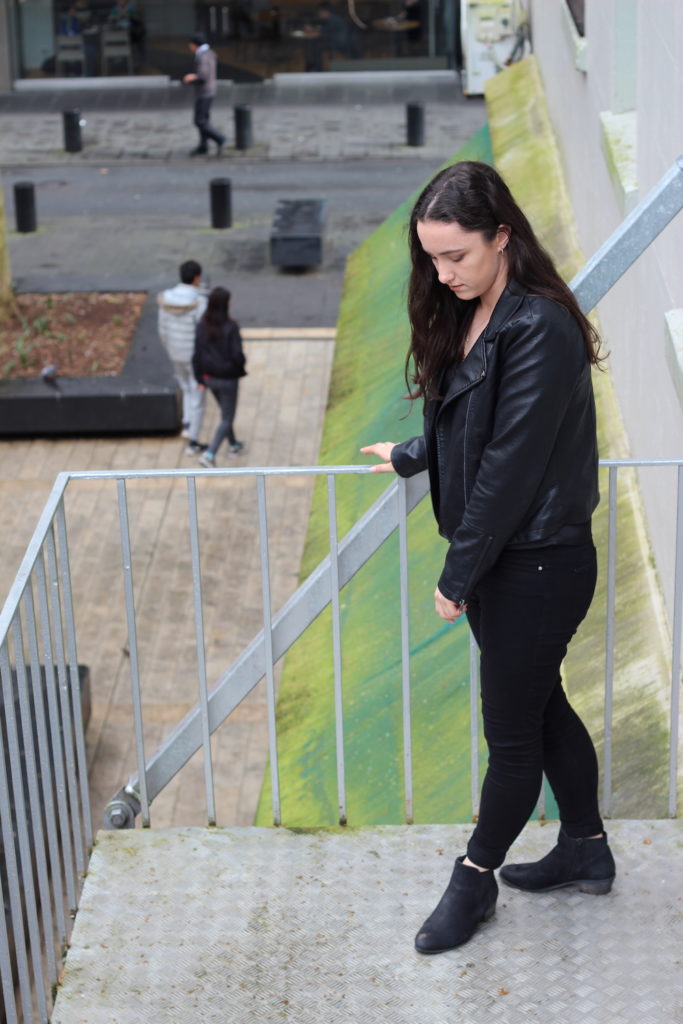 All black is simple, classy, and sophisticated as well as flattering on every body type. Black is an essential color for everyone's wardrobe and is so easy to both dress up and dress down for any occasion.
A pair of plain black jeans always looks smart and classy and, better yet, is always flattering. A pair of jeans without any rips or distressing is always a safer option when trying to impress faculty as plain jeans look more sophisticated and are much more appropriate for someone aspiring for a specific career path.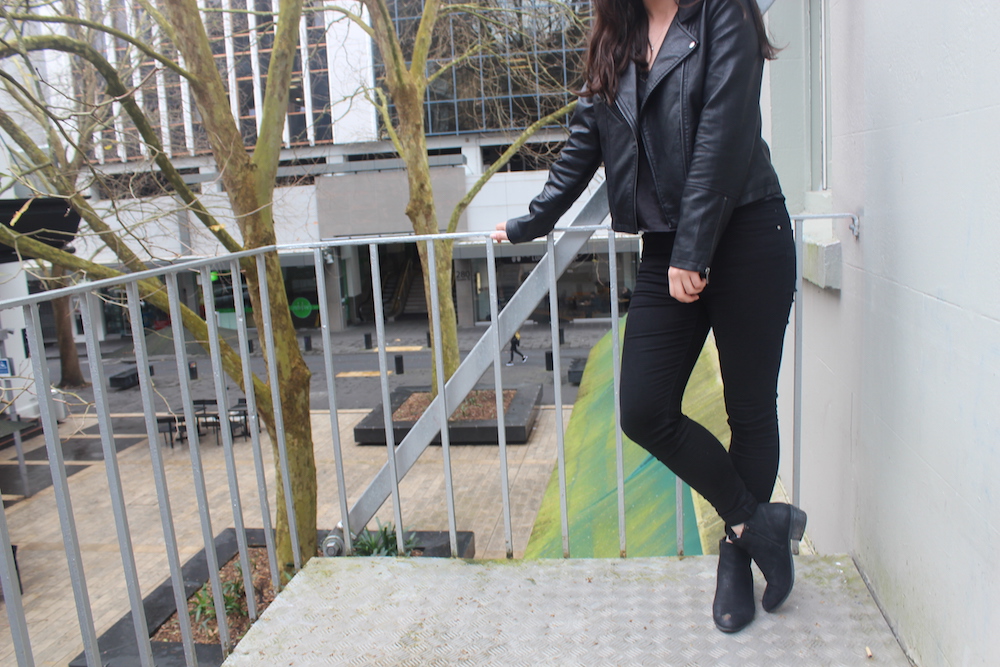 A plain black leather jacket is always a great addition to your wardrobe and to any outfit because it makes the plainest outfit look more put together. A black leather jacket is an essential for everyone's wardrobe no matter what your style or prospect. A leather jacket is also a way to maintain dressing for your age.
Top off the outfit with a pair of black boots, a must have in everyone's fall wardrobe. Comfortable yet chic, a basic pair of heeled or flat boots are the perfect way to tie an outfit together and to make it cohesive and smart.
So make an effort, dress up, feel amazing and look even better. Don't be afraid of all black; it is a flattering, classy, yet simple and easy option to turn heads and create opportunities for yourself.
What's your favorite look to put together with black? Show us on social media! Don't forget to tag @CFashionista.