Earlier in July, my boyfriend and I took a quick weekend getaway to "The Magic City" of Birmingham, Alabama. I'm not sure what I was expecting, traveling just one state over from Georgia. I was disappointed to read that the forecast predicted even higher temperatures and humidity levels at our travel destination. Great, I thought. It'll be too hot to wear much of anything, much less something of actual stylistic arrangement.
Thus, I turned to the true savior of summer fashions, the expert avoider of pit stains: spaghetti straps, à la a lot of lingerie-inspired daily wear pieces.
Day one was this crushed velvet, fitted little number. The lace detailing across the top was so dainty and delicate, and the color is so gorgeous and shimmery! I was initially concerned about the warmness and weight of a snug velvet piece, but the material proved light enough to take the heat.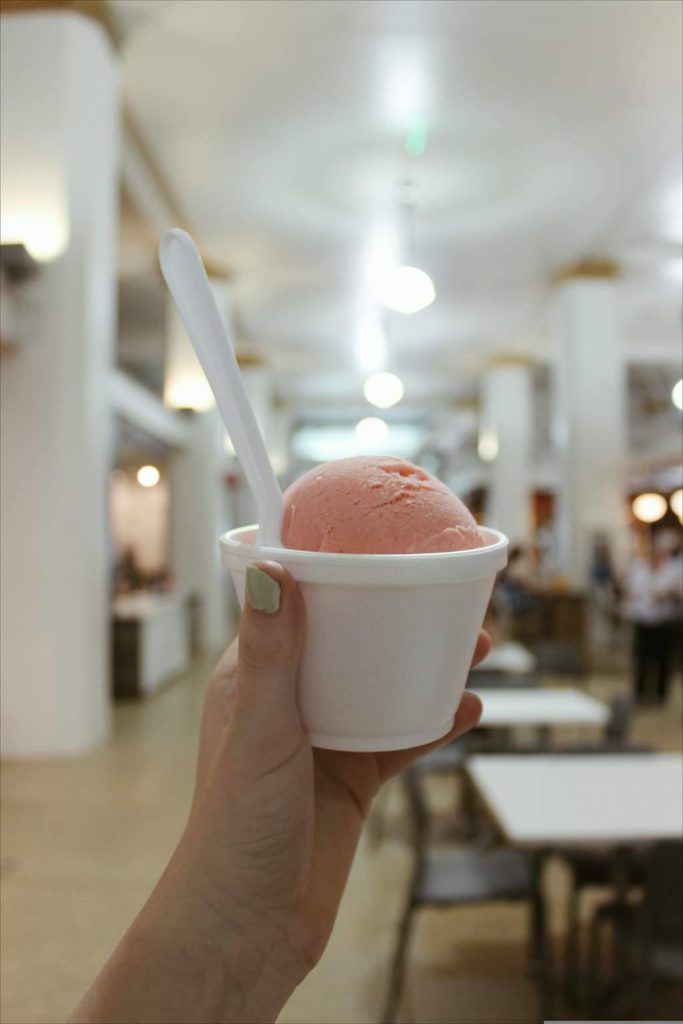 One of the best accessories I can suggest for keeping cool is this guava ice-cream from the highly recommended Lichita's Paleteria in the downtown area. In this heat, unfortunately, it is an accessory short-lasted.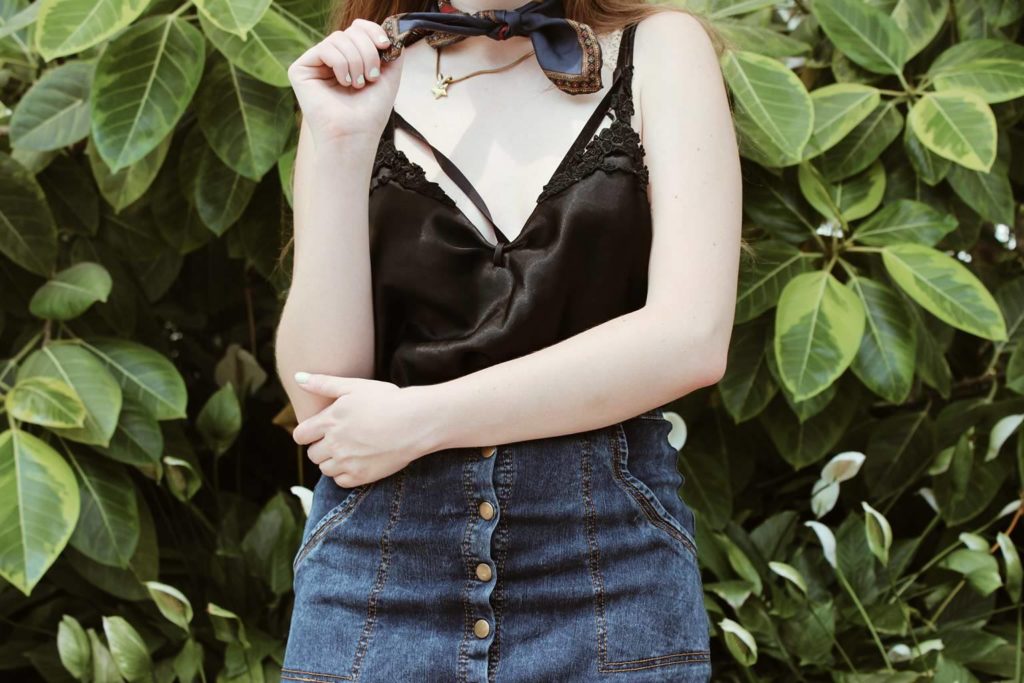 Day 2 featured a button-down blue jean mini, a thrifted silk pajama camisole worn as a tank top, a strappy lace bralette, layered necklaces, a vintage ascot, and my wavy hair frizzed free-of-charge by the Birmingham Botanical Garden's greenhouse. We were sweating buckets for the few minutes we spent appreciating cacti and palm fronds beneath the arboretum windows. The foliage was gorgeous, but I don't know what I would have done had I been wearing anything with an actual sleeve. Birmingham was burning up!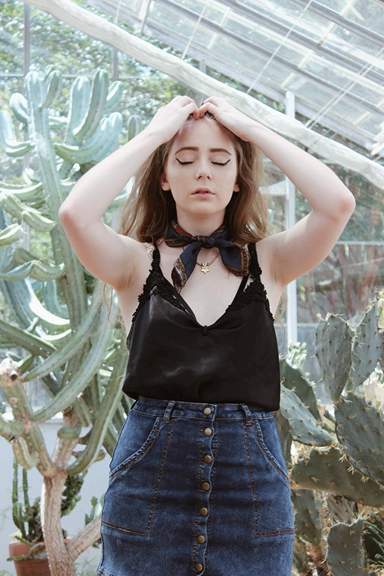 Camisoles like these have shot into popularity over the past year, and if you aren't skimming through the sleepwear section at your local thrift store, you're missing out!
How do you showcase your style when it's hot? Let me know your favorite heat-beating accessories and ice-cream flavors in the comments below!