Monochromatic fashion can be defined as the art of styling an outfit using clothing pieces of only one color. This is something that has been popping up everywhere from runway shows back in 2015 to street styles everywhere. Many might see it day to day in the form of denim and the different washes one may wear with their Canadian tuxedo. One may also see it in the form of black, and one wearing black from head to toe. This Fashionista, Nancy, stepped it up a notch and is wearing it with shades of blue including cobalt and royal blue.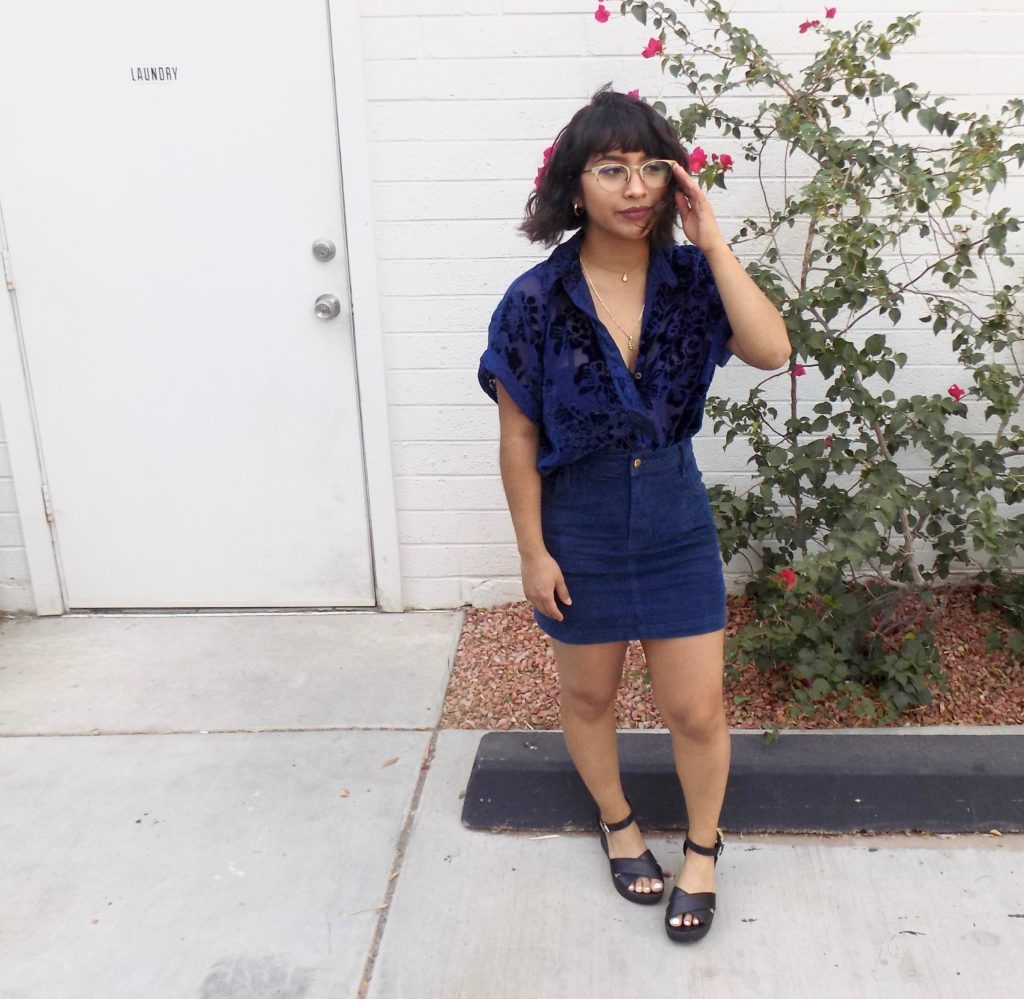 Nancy is a Phoenix native that is obsessed with playing with colors and patterns when it comes to her style.
While sitting at a coffee shop in the gentrified Arts District of downtown Phoenix, I had the opportunity to talk with Nancy and ask her about the inspirations that play a huge role in the way she dresses. One of the icons she mentioned was the adored and famed vintage collector Iris Apfel and her play with colors and patterns. Apfel is known for collecting vintage clothing and furniture from around the world and being one of the best thrifters in the world—a goal I hope to achieve one day. Nancy said that if she were to raid anyone's closet it would be Iris's since "she has things in her there almost as old as she and I wish I could get on her level of styling by mixing a lot of patterns."
The best part about Nancy's monochromatic outfit is her use of different patterns and textures while still sticking to the same shade. Her blouse, a velvet floral pattern backed by mesh, was paired with a corduroy blue mini skirt. For the finishing touches, she paired a pair of black platform sandals and a touch of blue eyeliner on the top eyelids which pieced this look together perfectly.
What do you think of Nancy's monochromatic look? Comment below!