I have been fortunate to have some truly wonderful female mentors who have built incredible companies and remained humble, grounded individuals. I am lucky to call Rebecca Minkoff one of those mentors.
Season after season, Rebecca raises the bar and puts out collections of handbags, accessories and clothing that just speak to the downtown Fashionista. On a personal level, I am constantly inspired by and impressed with Rebecca's ability to constantly push the envelope while juggling the pressures of the fashion world with being a wife and mother.
I invited Rebecca Minkoff into my apartment to catch up and chat about how she seems to do it all and more.
Read on for more insight from Rebecca!
CollegeFashionista: Tell us about your start into the fashion world.
Rebecca Minkoff: When I was getting ready for my Bat Mitzvah, I really wanted a beautiful blue dress that I saw at the mall. I told my mom I wanted the dress for my party, instead of buying me the dress, she bought me my first sewing machine and similar fabric. I made the dress myself. It wasn't perfect, but it was all mine!
After developing an affinity for design in high school, I moved to New York City to pursue my dream of becoming a fashion designer.
CF: Did you always know you wanted to be a designer?
RM: When I was younger I really wanted to be a dancer. But thanks to my height, that didn't work out for me!
CF: What was a big low point in your career and what did you do to overcome it?
RM: For a brief moment, I considered dropping my goal as a designer and working at a restaurant full time. Luckily, my brother saw to it that that didn't happen. He stepped in and is now CEO of our company.
CF: What design aspects are crucial to your collections? What do you emphasize on?
RM: I always make sure to emphasize the "downtown romantic;" experimenting with fabrics, textures and prints while creating edgy looks with touches of femininity.
I like to make sure the lines are cohesive throughout each category. Each season is based off of a single inspiration so between the prints, themes and details the different collections have the same underlying tone.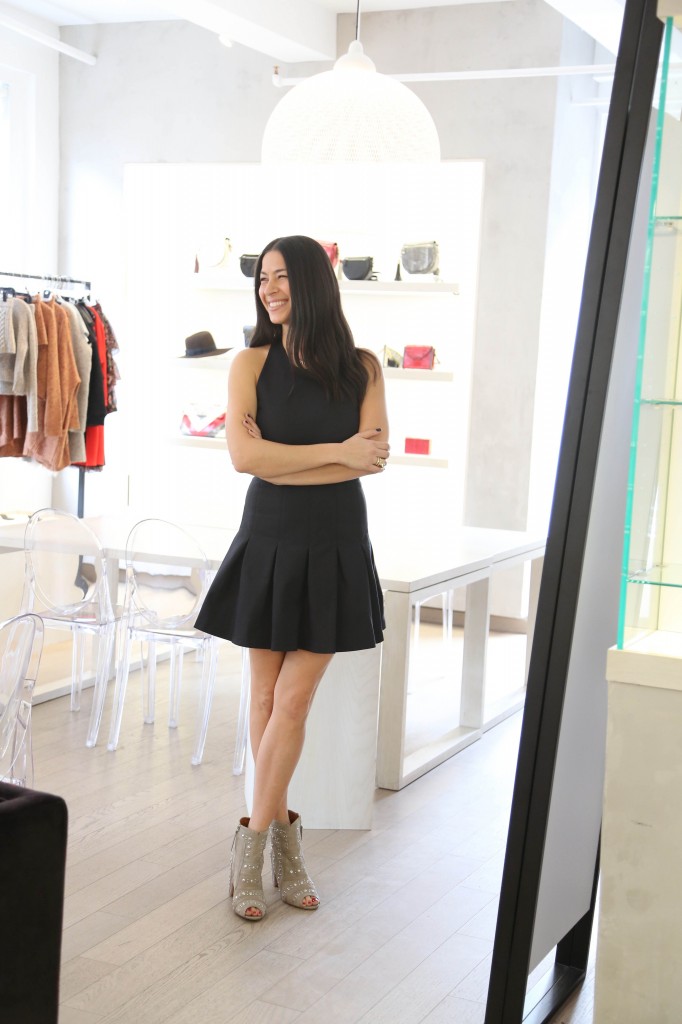 CF: How do you continually find unique inspiration for each collection you create?
RM: I find inspiration through my travels, photographers and people I see and admire. Each collection has its own main inspiration that touches upon a specific person or print I am fascinated with exploring at the time.