Living in Denver has many perks, and having the ability to go to an outdoor concert year round is amazing. You can go to any venue that's outside during any season of the year. It's an amazing show either way you prefer it! With outdoor concerts comes outdoor weather, and you need to prepare for anything that could happen. I wanted to show you an outfit idea that will get you through the warm or cold outdoor concert!
I decided to pair my favorite band T-shirt from Brandy Melville with some classic jeans, a timeless outfit that can be customized to your music preference. This look is perfect for dancing at those outdoor events that are not too hot or too cold. To keep it festival ready I added my favorite cut out booties. I also added a knit cardigan just in case it gets chilly out. The great thing about this outfit is that it's layered. This means that you can add the cardigan when it's cold out, or take it off if you get too toasty.
In my case, layers are a must for any festival because you never really know what the weather will do. Since I live in Colorado, the weather is never truly set in stone and it could easily rain or be too windy. It's always better to be safe than sorry! I wanted this look to be functional as well as festival-ready.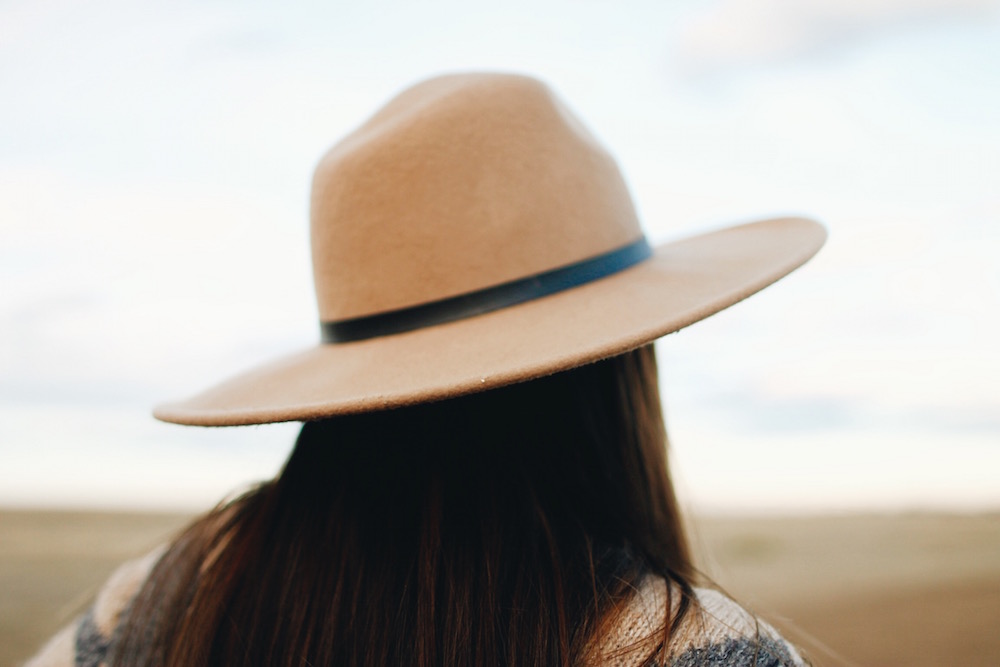 For accessories I decided to keep it simple with a wide-brim hat because I didn't want to overwhelm the layering. What I love about hats is that it offers my head shade and it protects my face from UV rays. This is perfect for festivals in deserts, cities, or even mountains because the sun is always beating down on you in these places. Your hat will be there to protect you.
You can find all of these pieces in your closet and you can cater your style to this layering look. No matter what, you will look festival-ready! Show us your festival outfits by tagging @CFashionista!