Every now and then, the females of my family take an afternoon to "chillax" at our local country club. It's a bit ritzy, so we glam it up a little—just enough to reveal our "inner swag." Here is what I chose to wear for Sunday brunch. I hope you will be inspired by this look.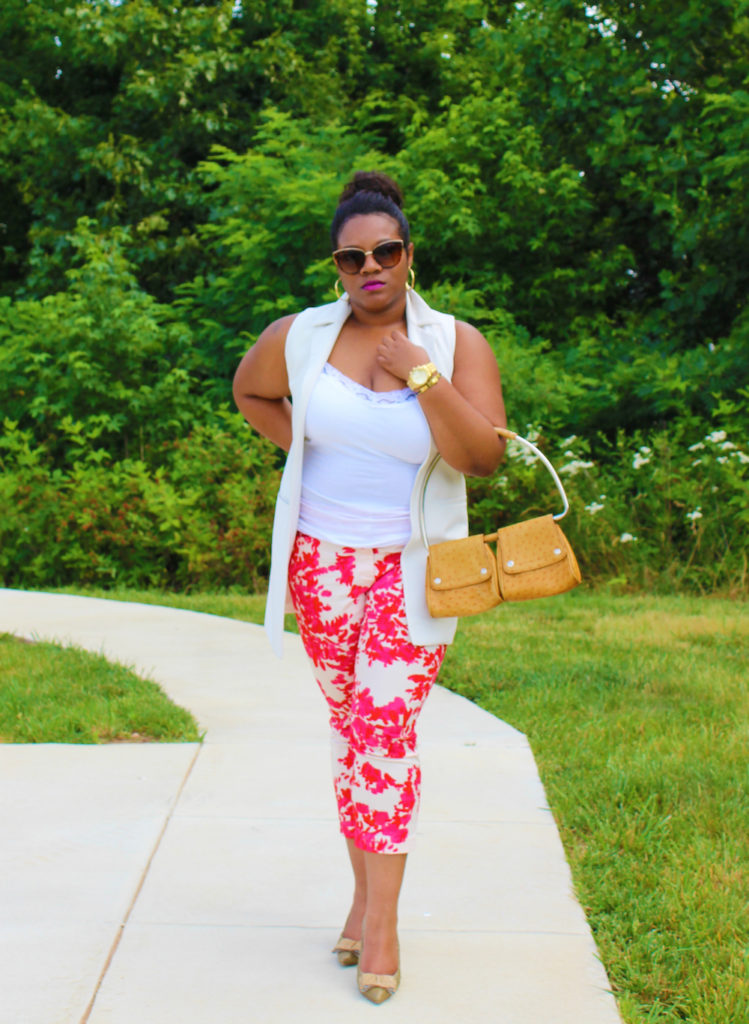 I layered my look with an eggshell-colored sleeveless vest on top of a basic white tank top.  The crop pant is "the business" for spring/summer, and let's not forget that they accentuate the positive!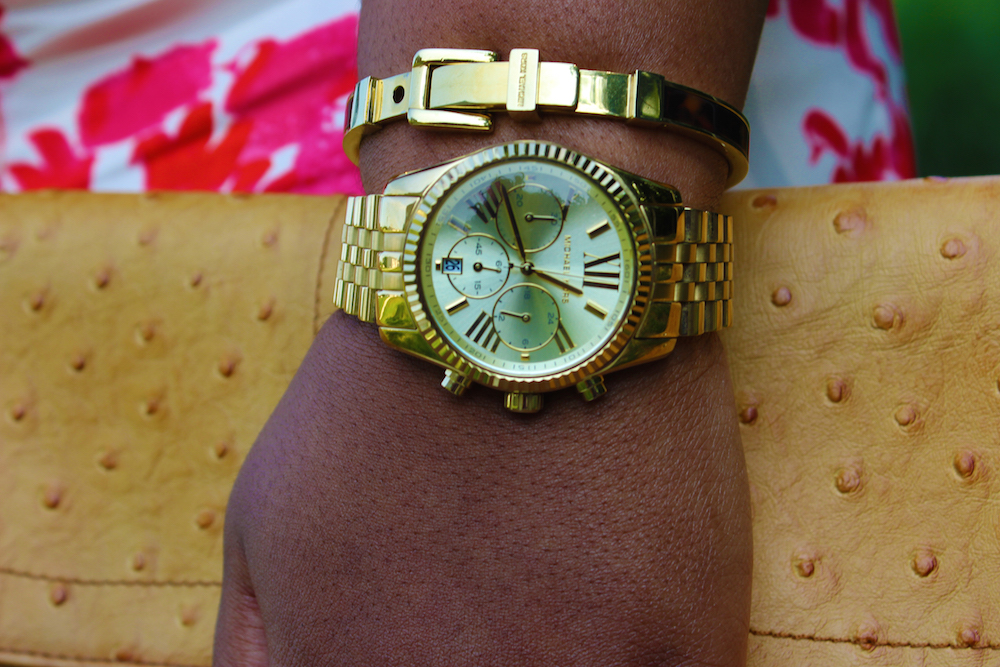 My signature metal is gold, gold, and more gold. I adorned myself with a Michael Kors gold-tone watch and buckle bracelet. Also, seen in the featured picture, I rock gold hoop earrings.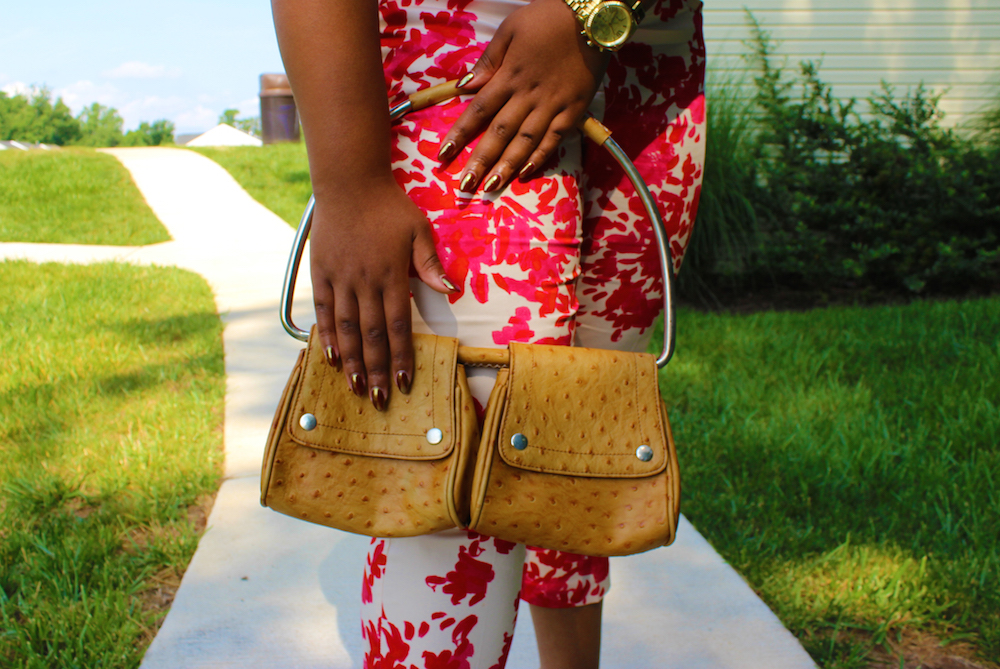 When it comes to handbags, they always have to be interesting. Pictured is an ostrich print handbag that I found at a local thrift store. The handbag's hardware is stainless steel. To complement my gold accessories, I chose the latest nail trend—gold chrome gel nails. They are chip-resistant and the color is long-lasting. The bonus is that your time at the nail salon is virtually cut in half! The gel dries instantly after a few minutes under the LED nail dryer.
To match my ostrich print handbag, I slipped on a pair of leather pumps with an ostrich print bow and heel. 
I chose to add a little flair to this look. If you want, you can easily dress it down by switching the bling for stacked wood bead bracelets, or slipping off the heels and relaxing in a more comfortable shoe like a classic white sneaker. If you're not a handbag gal, you can pair this outfit with a cute little backpack.
Show me your Sunday brunch looks on social media and be sure to tag @CFashionista!