There's nothing like direct advice from a native New Yorker about how to beat the heat during these hot summer days in the city while remaining true to your style. So stop worrying about the hot summer days, the sticky, and humid air ruining your summer style because the outfits I'm about to point out are as cool as it gets. The photographs all incorporate iconic New York City culture in order to further highlight my origins to New York. The New York City yellow taxi cab isn't the only yellow we should be spotting in the city. Hues of yellow in your summer wardrobe will help you stand out amongst the bright colored days.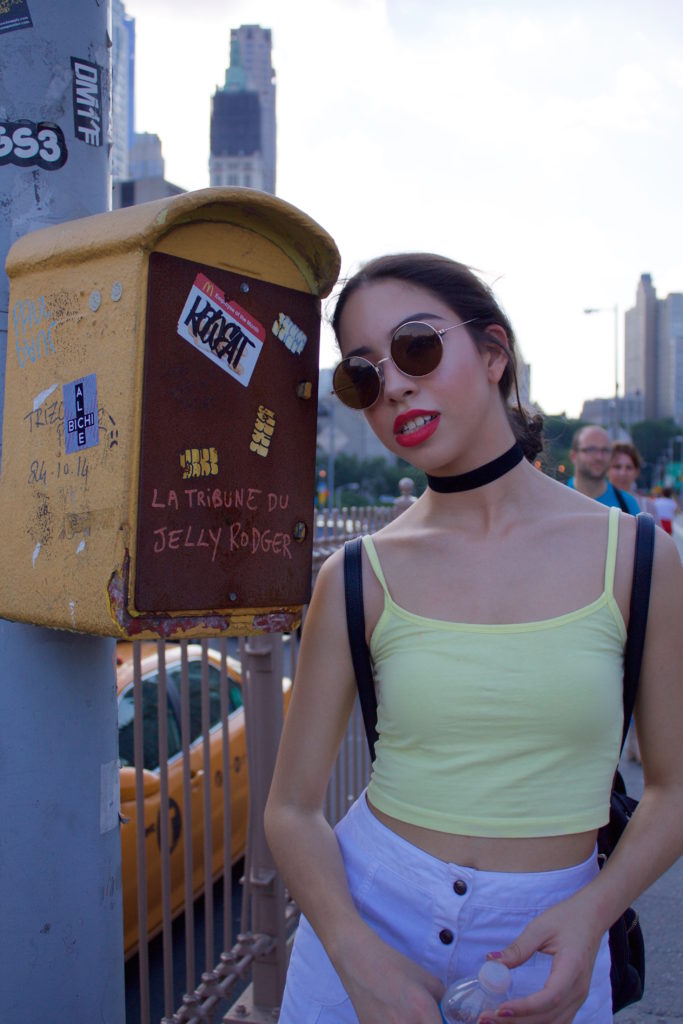 Show off those shoulders and catch a tan as you walk the streets of New York City with a yellow string crop top. Pair the top with your favorite pair of white denim shorts or a white denim skirt. The simplicity of the colors will not only highlight a confident and trendy look but will keep you cool from the burning sun and humid air. Accessorize the look with your favorite glasses and velvet choker.  And if you're feeling daring: top off the look with a bold rep lip. The outfit calls for attention yet simplicity all at once.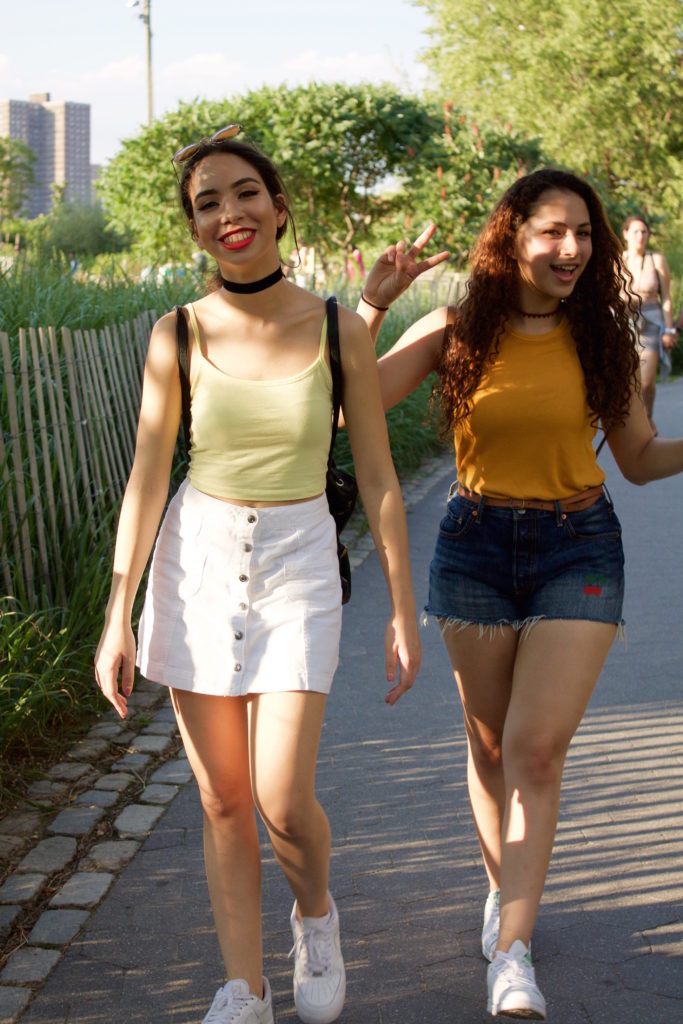 For the next outfit let's work a bit backwards. Starting with sneakers, because in New York you are either hopping subways, hailing at cabs, or walking to every destination. Stan Smiths by Adidas are amongst one of the most commonly used sneakers because of their versatility, comfort, and style.  Bring out those stylish high-waisted shorts you've been wanting to flaunt. Sport your hair up in a bun or in a low messy bun; personally one of my favorites, it allows you to appear graceful yet remain casually sporty. Although we can try to beat the sweat with dozens of products, try to embrace the natural you. Makeup in the heat can get messy so try to highlight your lips and eyes, parts of the face that tend to sweat less. You can either top your look off with a natural or bold lip. Mascara and eyeliner are more likely to stay on, so don't be afraid to create attention to those eyes.
How do you avoid the summer heat? Show us how you beat the NYC heat with style on social by tagging @Cfashionista.