This summer I had the opportunity to study abroad in arguably the greatest fashion capital of the world. Parisian women have the reputation of being effortlessly chic and timeless; this stereotype is definitely well deserved. When most people think of fashion, the first word that pops in their mind is trendy. French women defy this definition of fashion. They focus less on following trends and more on wearing classy pieces that will never go out of style. Their closets are filled with staple pieces like black trousers, white blouses, and linen shorts. These simple yet sophisticated clothing items ensure that they will always be in style.
After six weeks in Paris, my style began to alter as well. I began to master the art of looking effortlessly chic. In order to achieve this look, I traded in my traditional denim shorts for classic linen shorts.
Not only were these shorts stylish, but they were also very comfortable. It is also very easy to style these shorts. For my outfit, I styled the shorts with a black Bardot top. If you want to make the look more dressy, I would recommend a nice blouse and heels. This type of shorts and linen trousers can be found on the streets of Paris during the summer.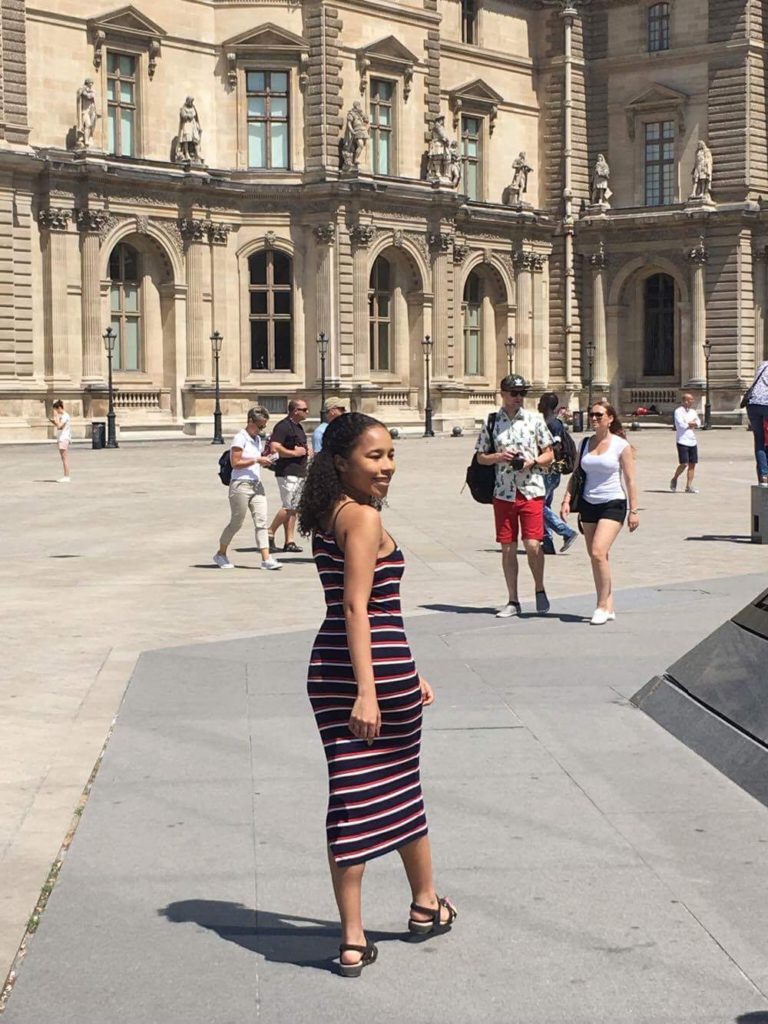 And of course, you can't forget about stripes! Although stripes are French stereotype, this pattern is definitely a necessary staple. I chose to wear a striped body-con dress. This dress was great for such warm weather, and I was able to travel through the Louvre in style.
If you also would love to start buying fashion staples for your wardrobe, I would recommend trousers, linen shorts, and this white off-the-shoulder blouse.
How will you upgrade your wardrobe? Show us on social media! And don't forget to tag @Cfashionista!